customising your umbrella
design options
We are always happy to have a chat and help you figure out
your own designs.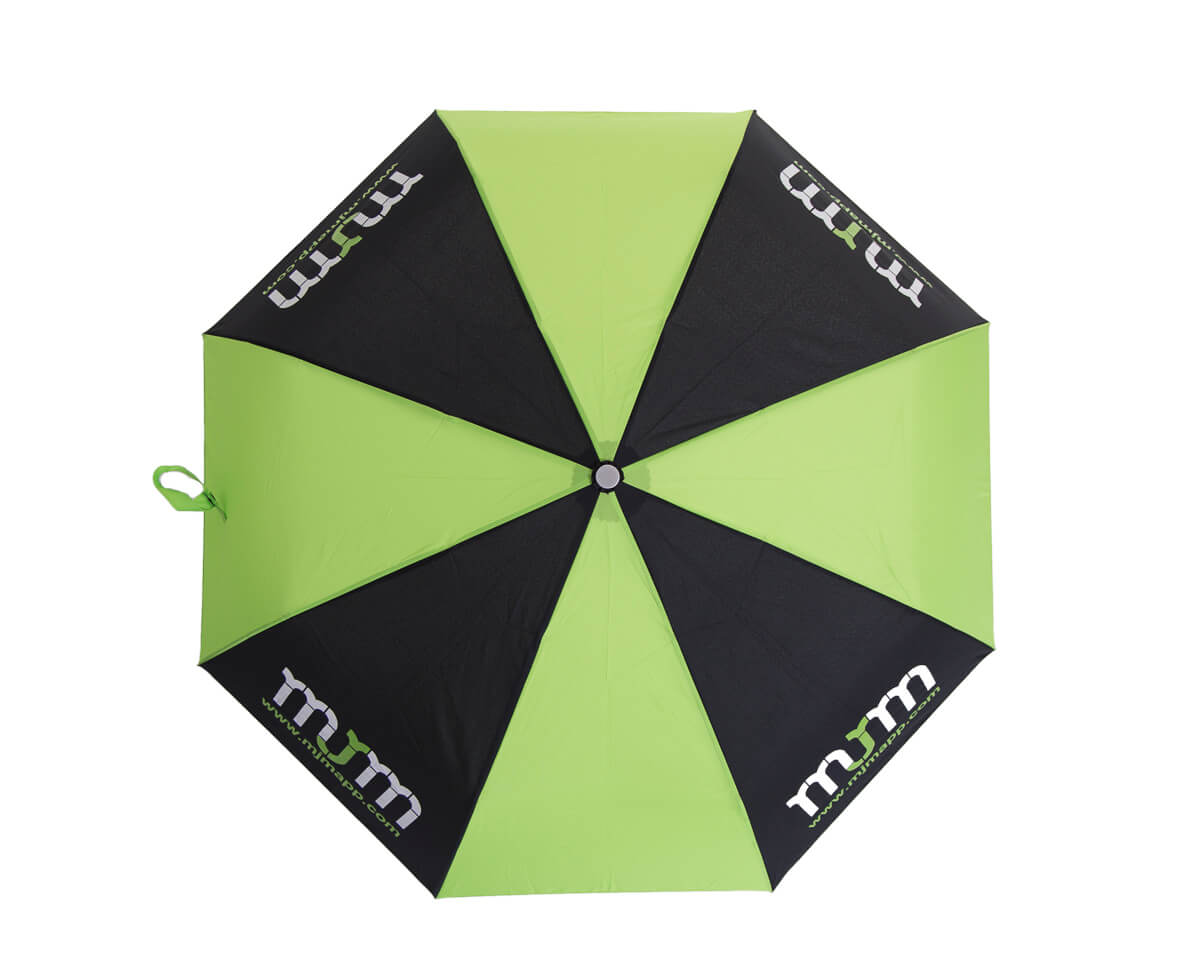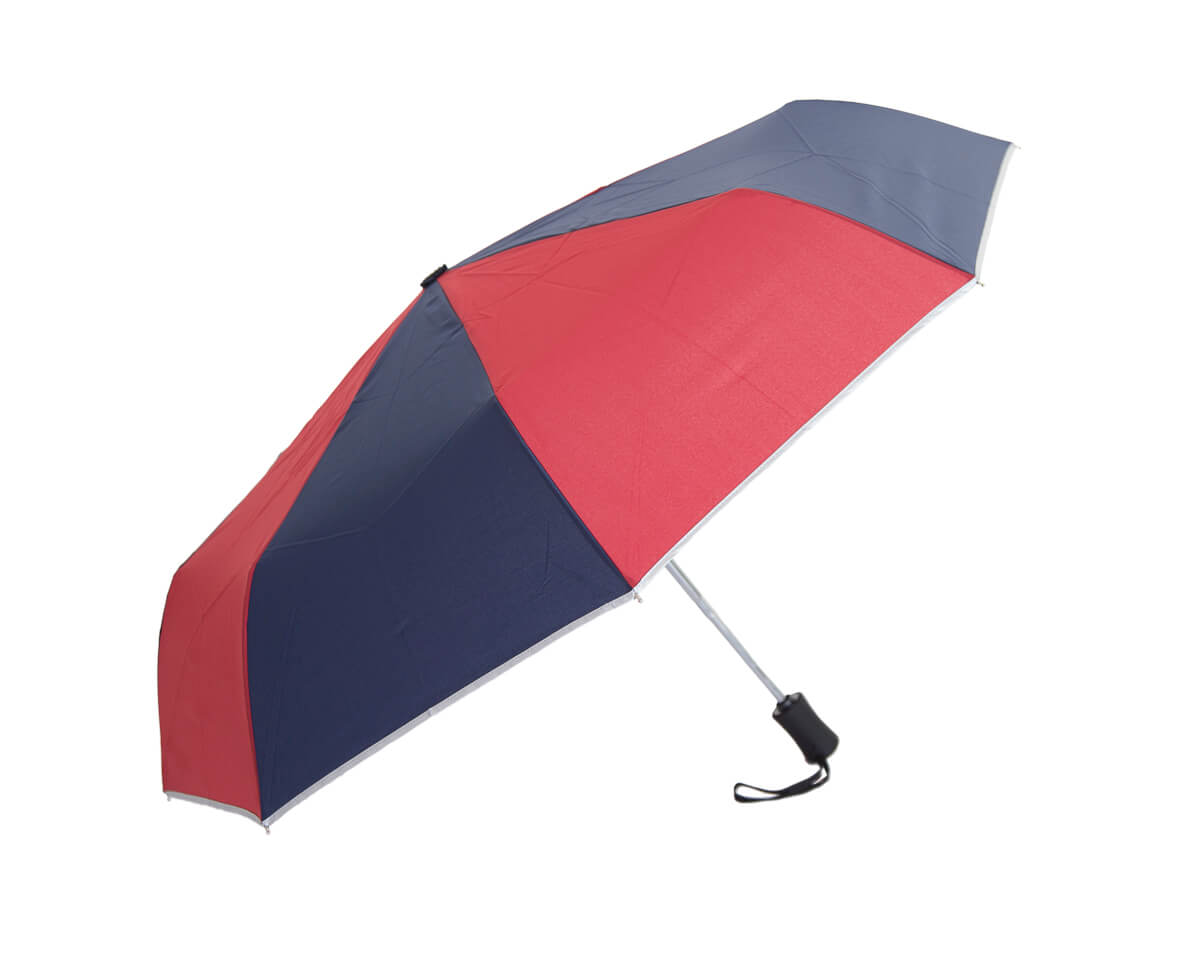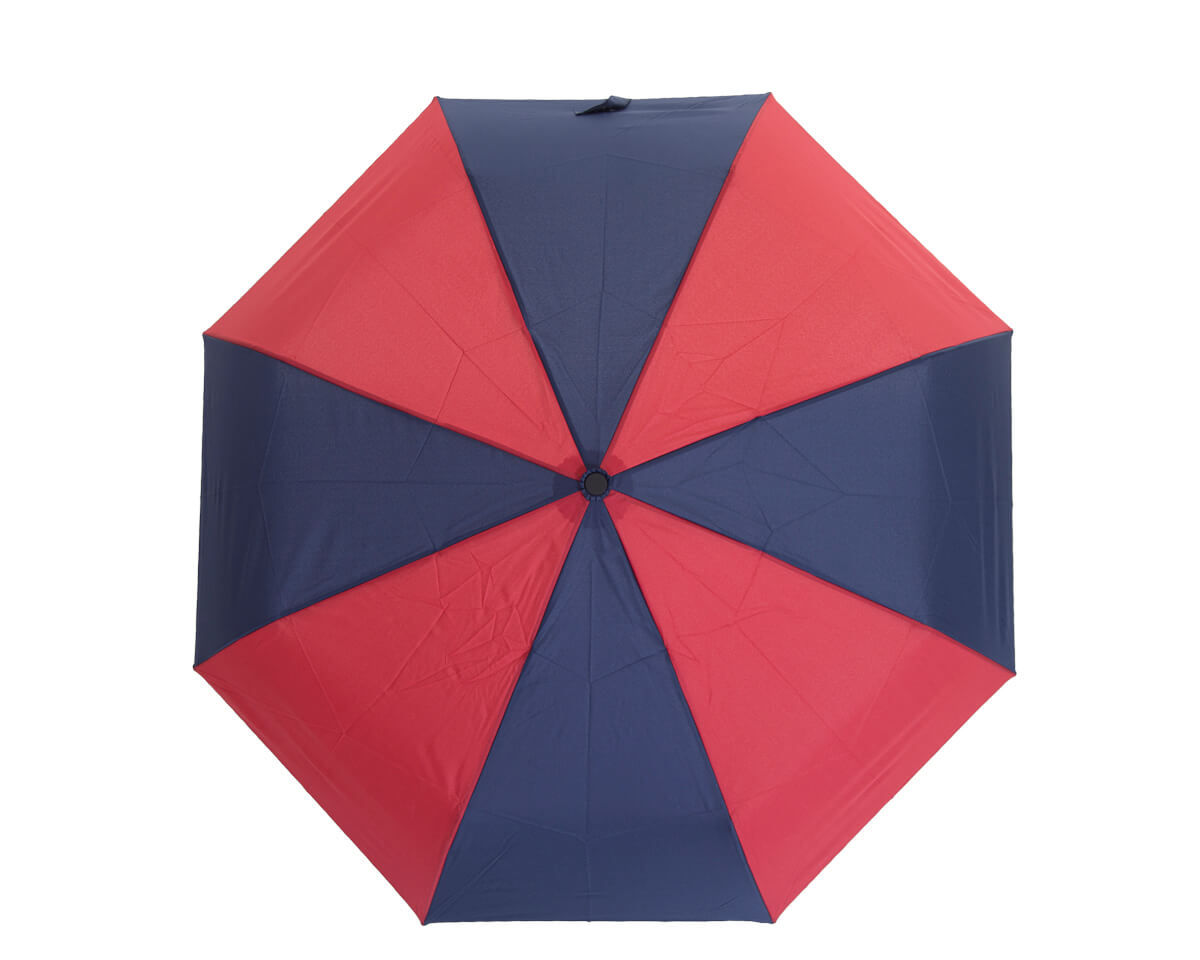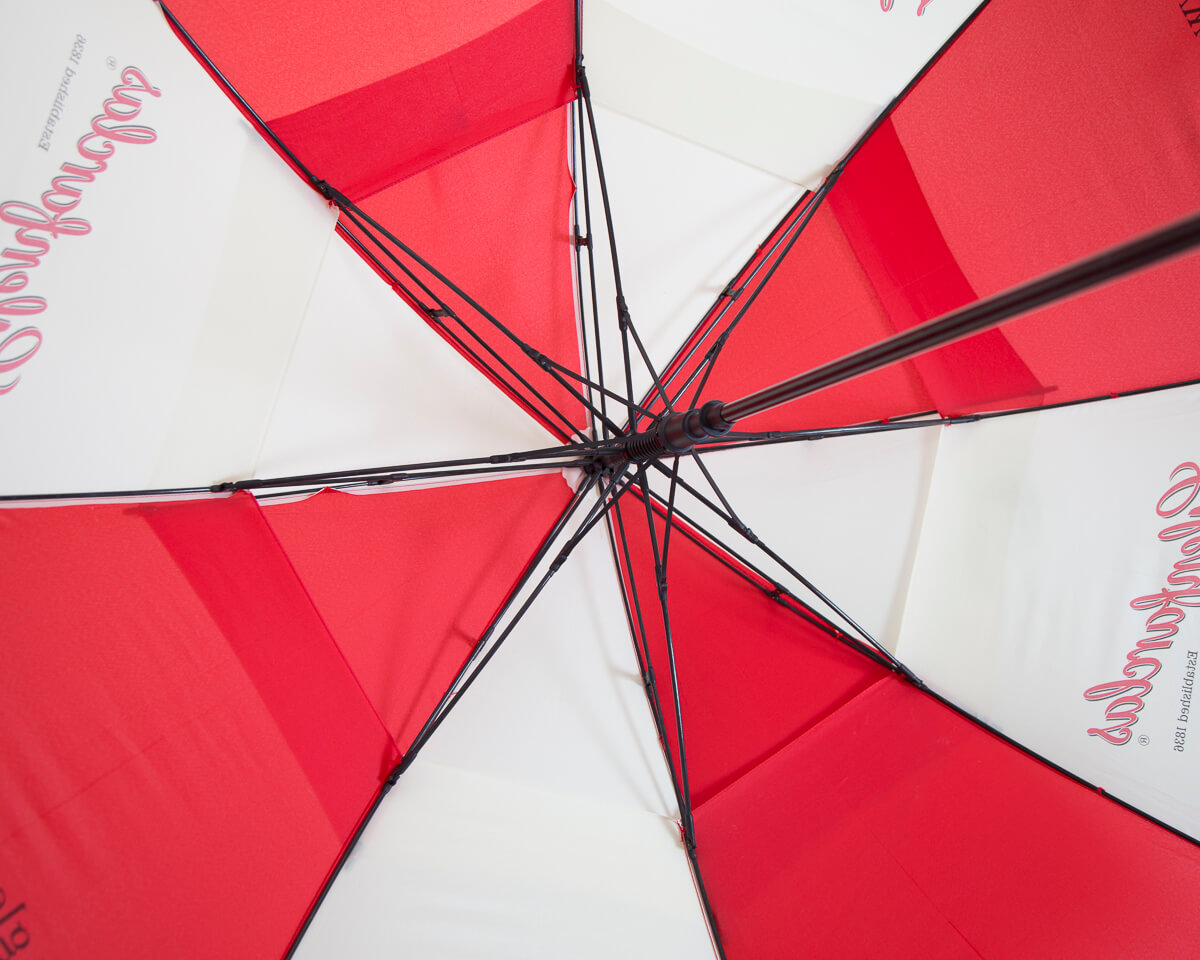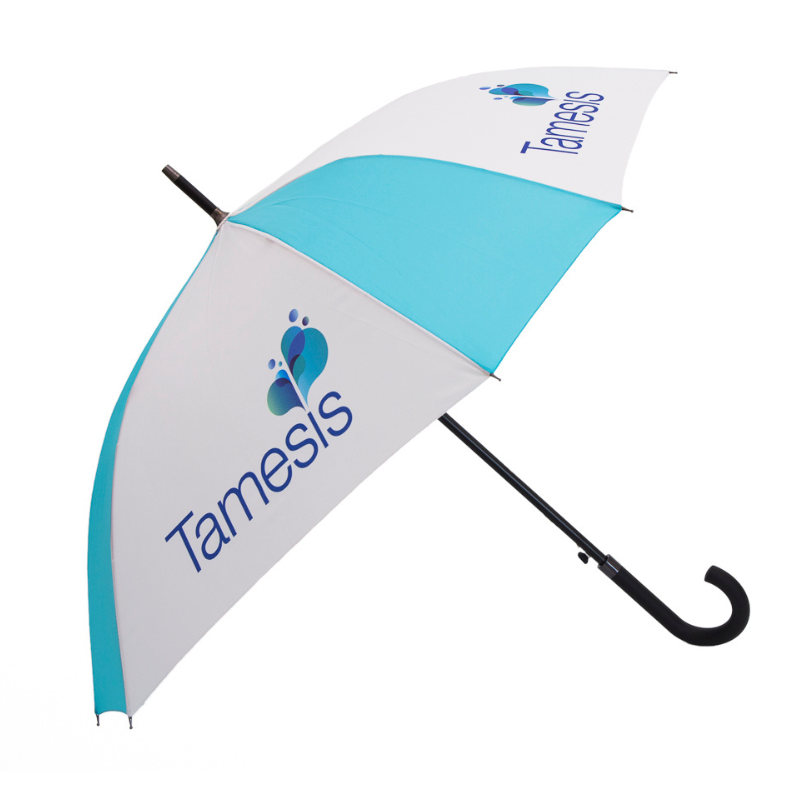 Multi Colour Umbrella Canopy
We have hundreds of canopy fabric colours in our factory, and we sew the canopies together in house so you can mix and match colours as you please.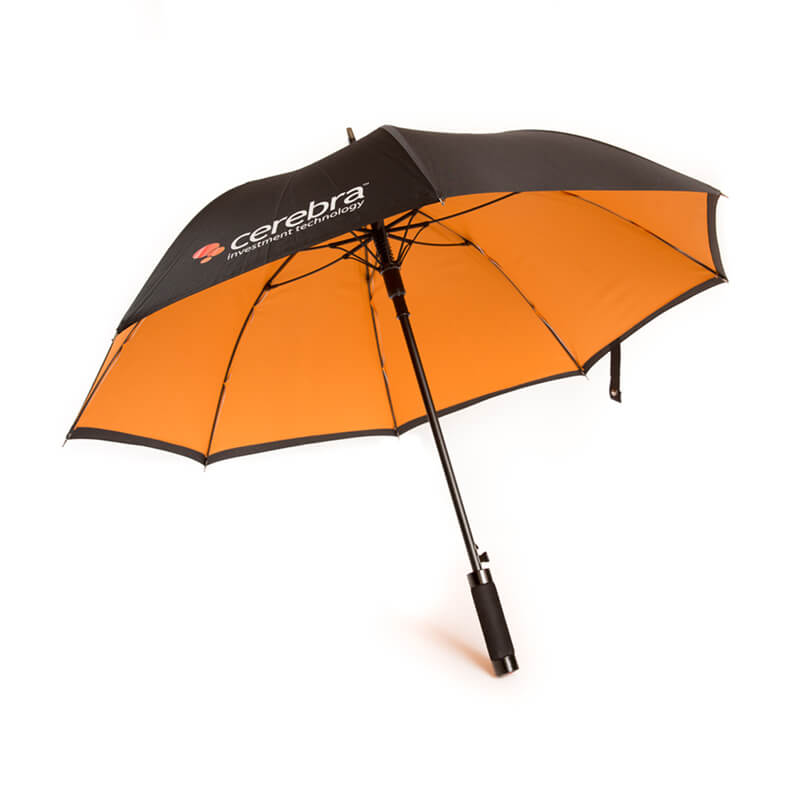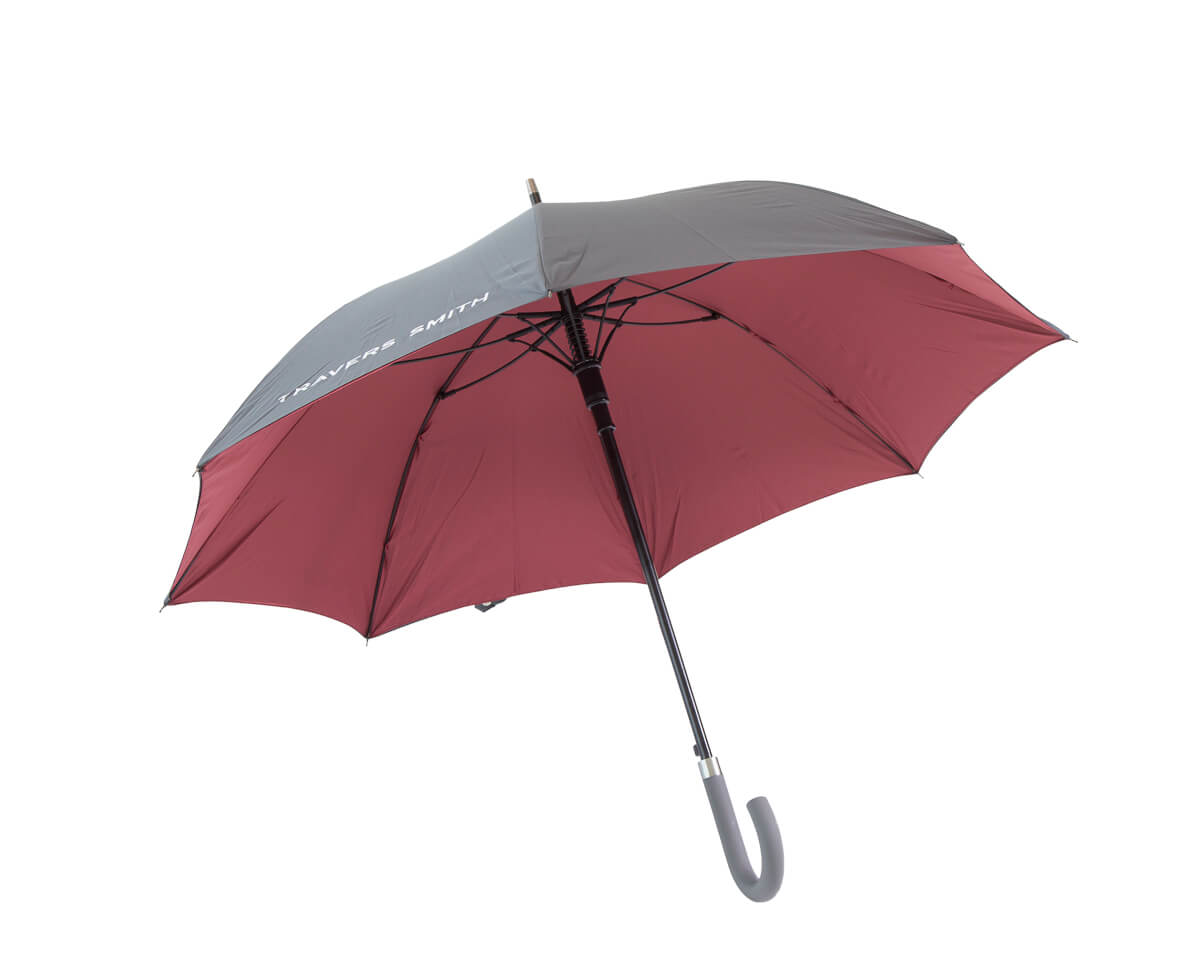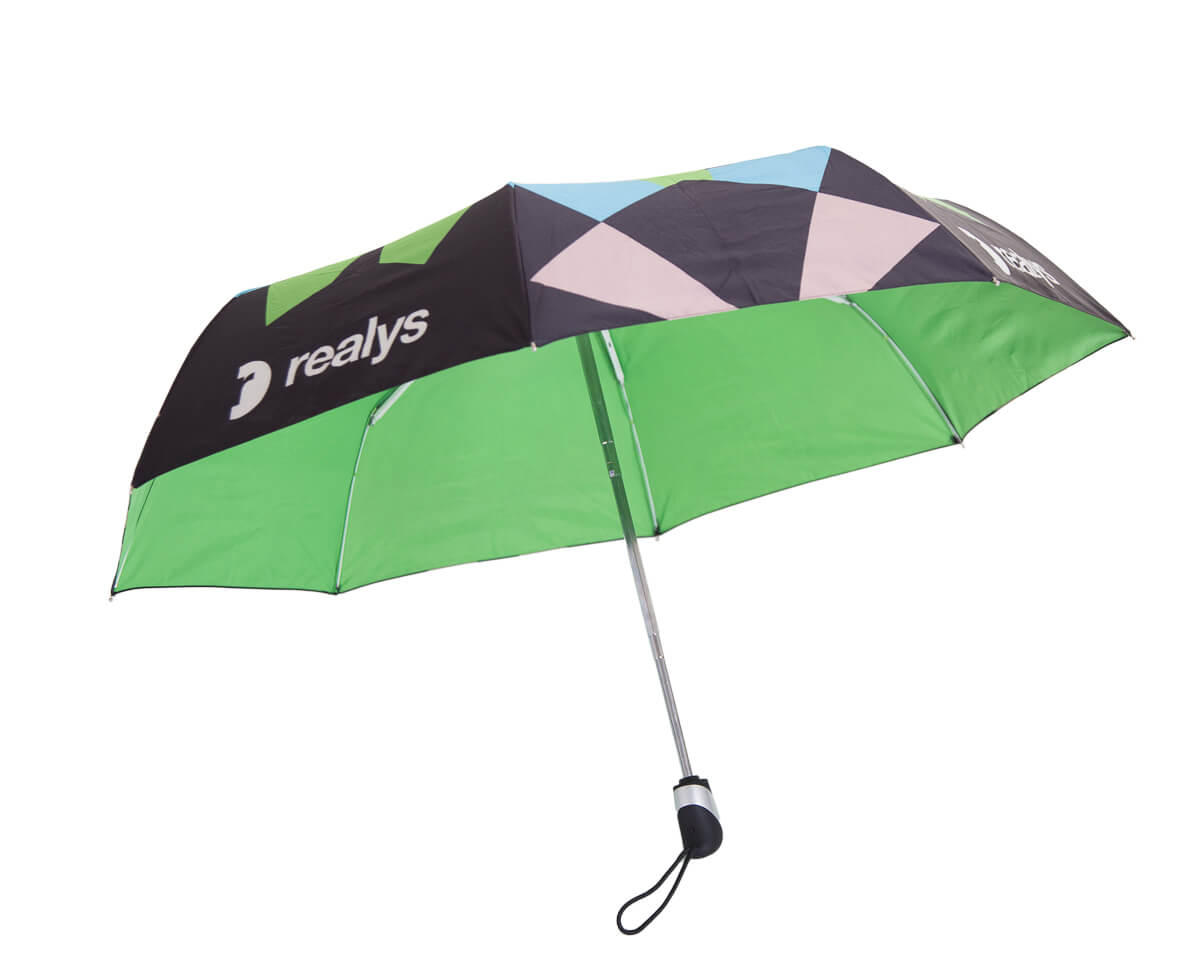 Double Layered Umbrella Canopy
A second inner canopy layer can be made from stock colours or Pantone matched if required. This inner canopy can be plain, screen printed or printed all over in high resolution.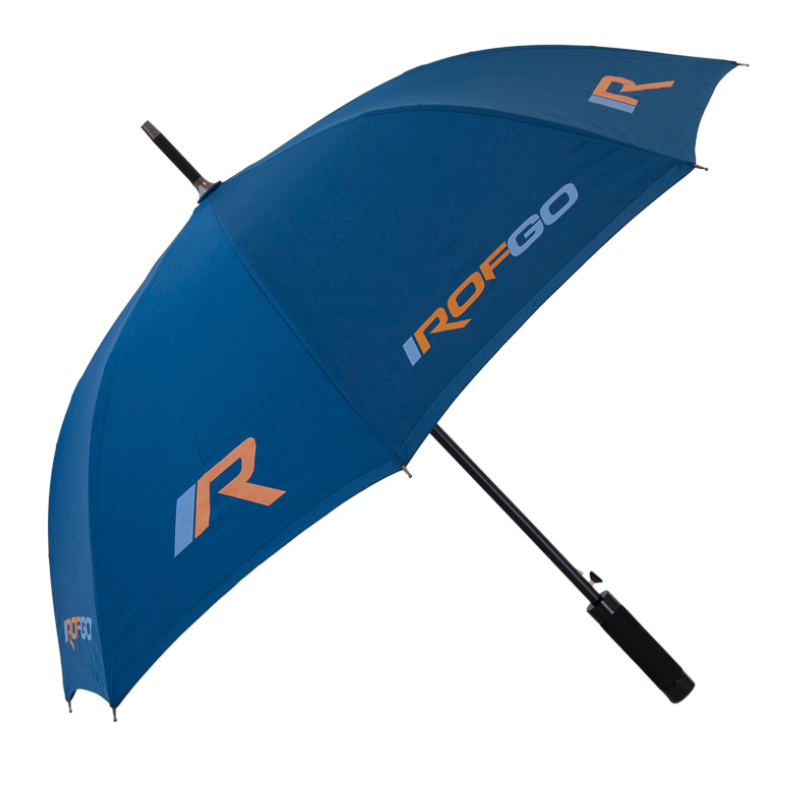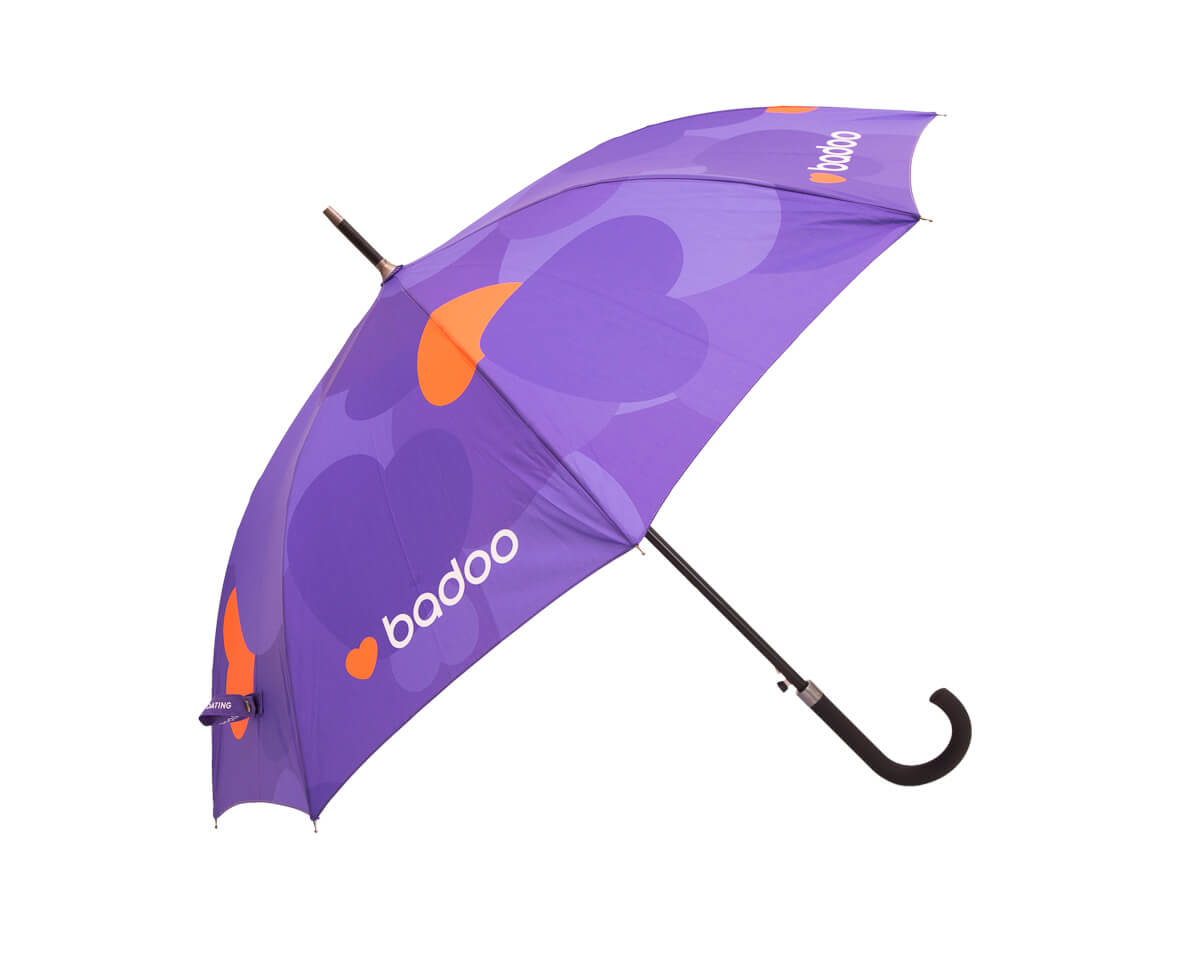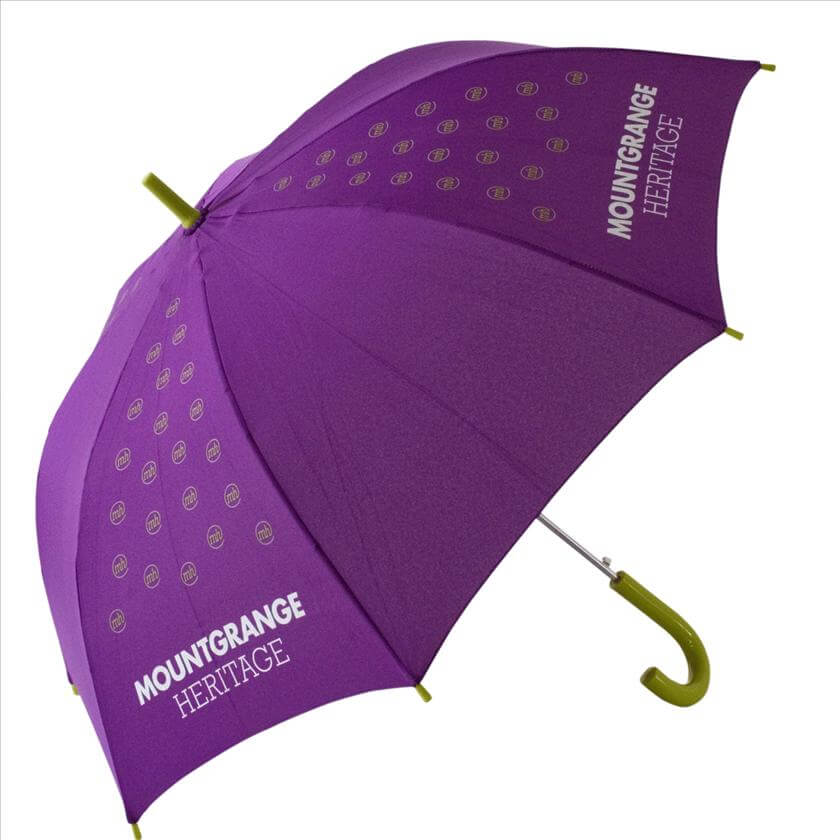 Pantone / PMS Colour Matched Umbrella Canopy
We have a huge selection of stock fabric colours in our factory and will most often have a close match to your brand identity. If not, we can dye a bolt of fabric to any Pantone colour of your choice (minimum order applies).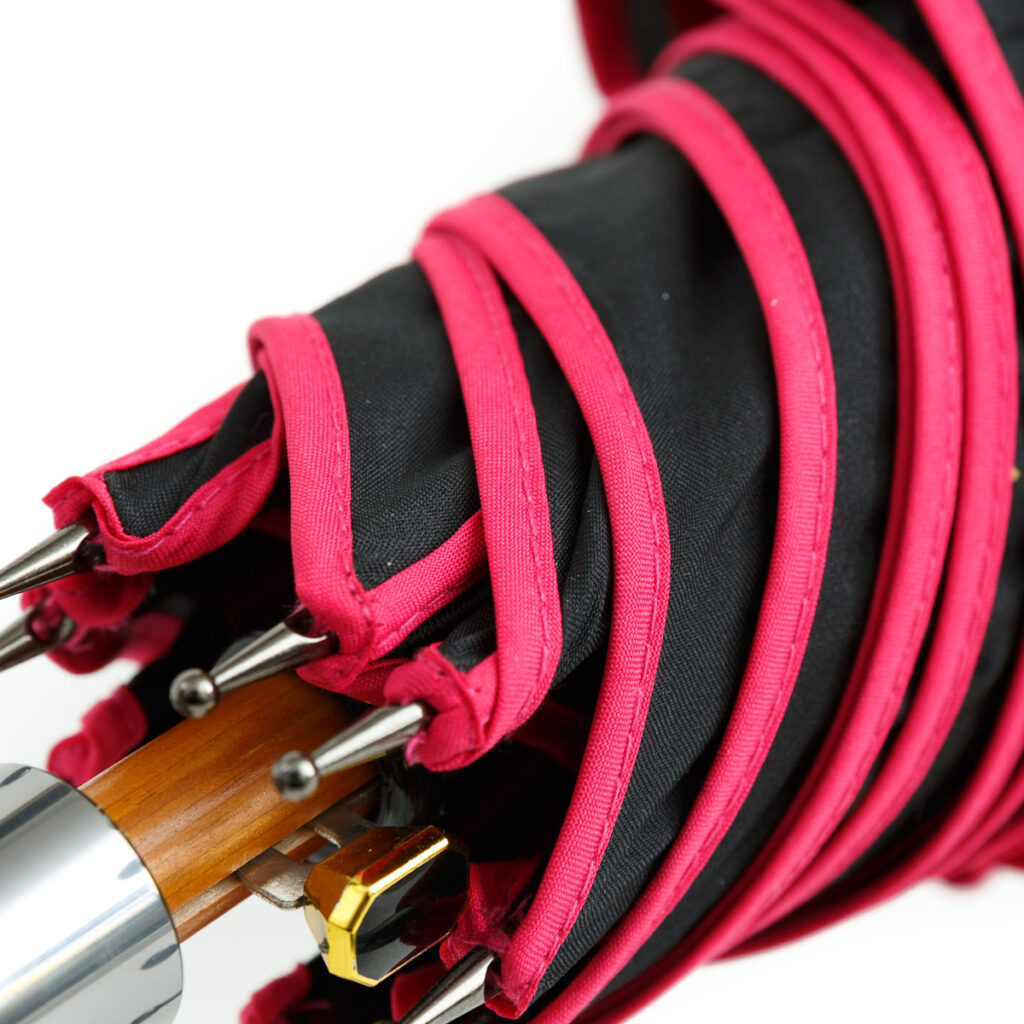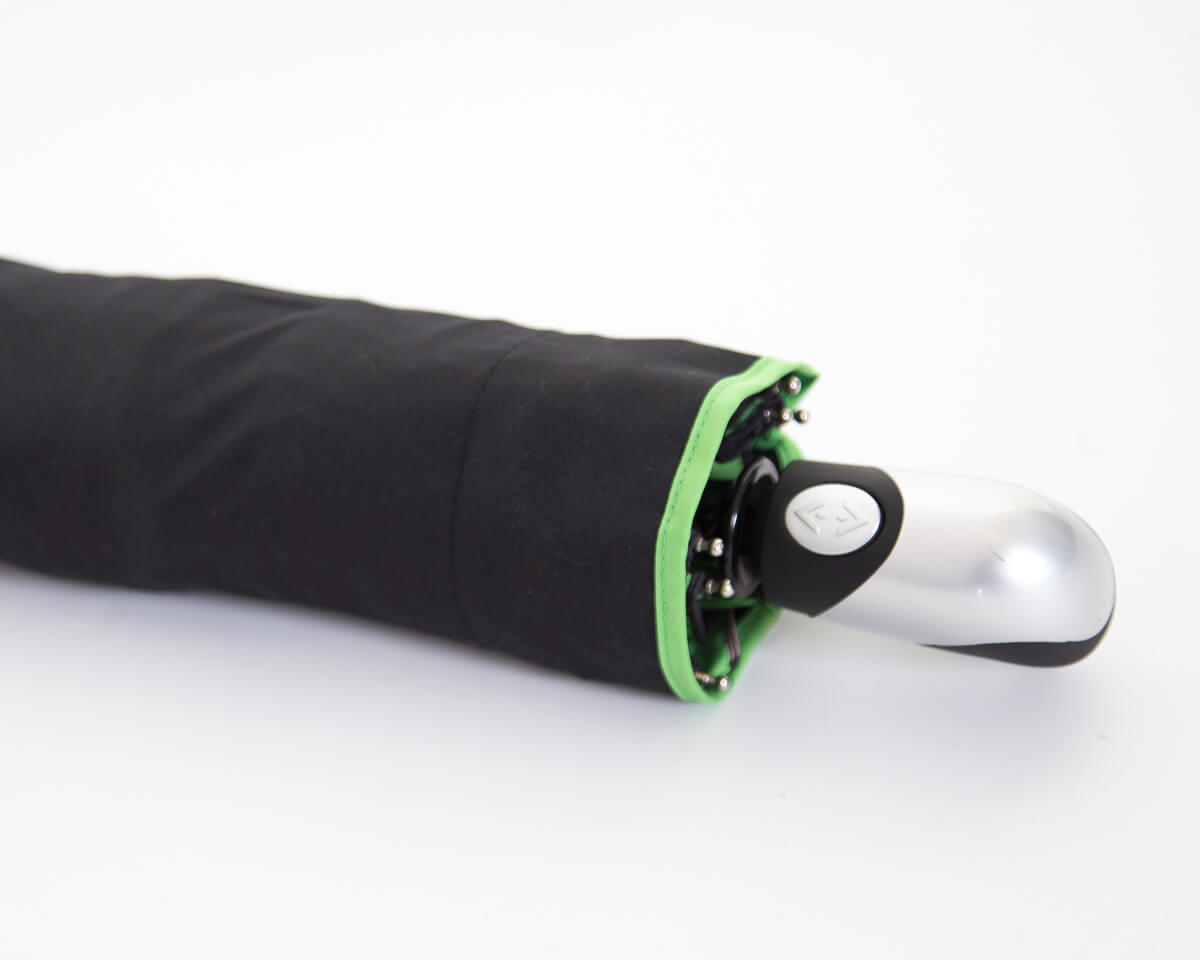 Contrasting Perimeter Trim
We can sew piping – or trim – to the perimeter of the umbrella canopy. This is a nice way to add a contrasting colour and gives the umbrella a luxurious finish.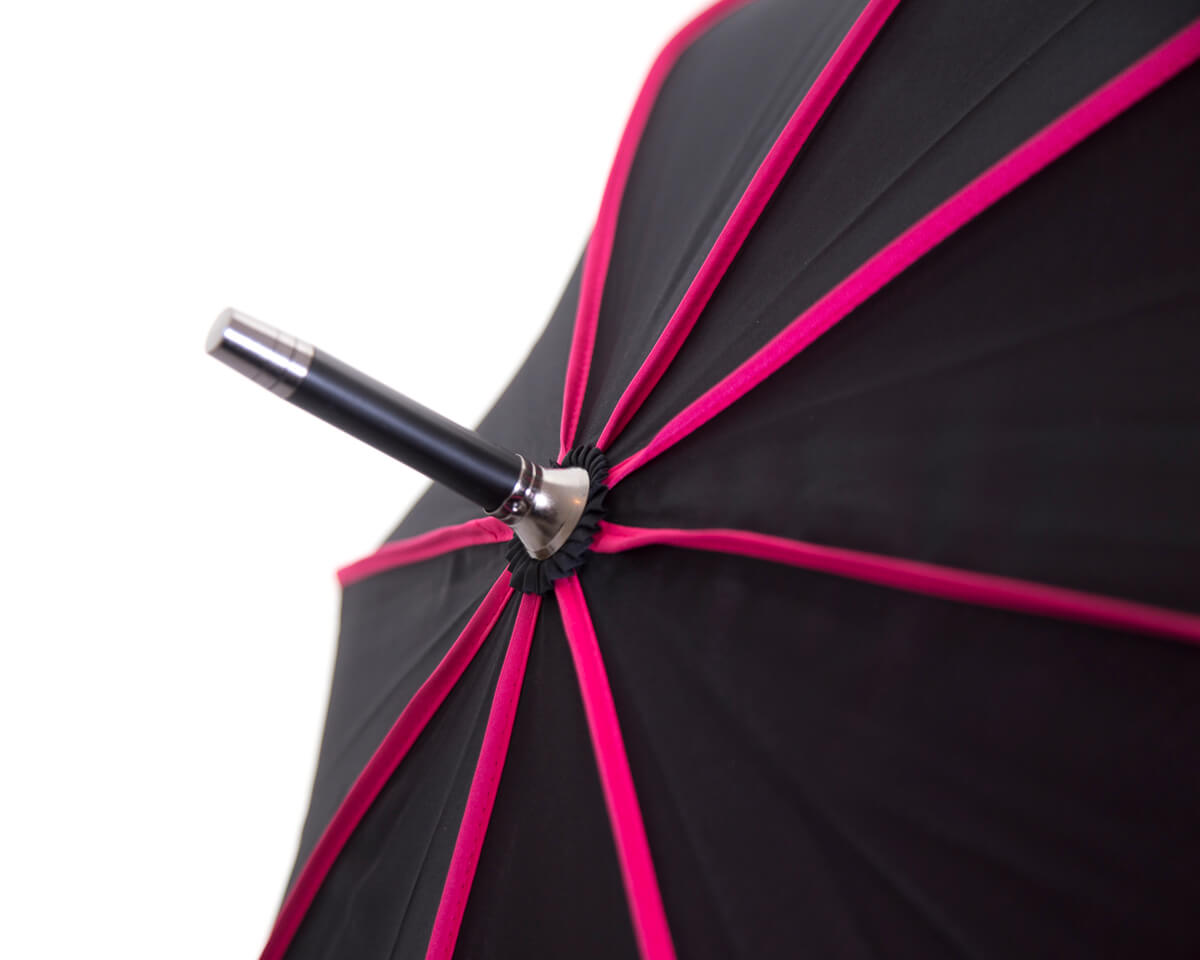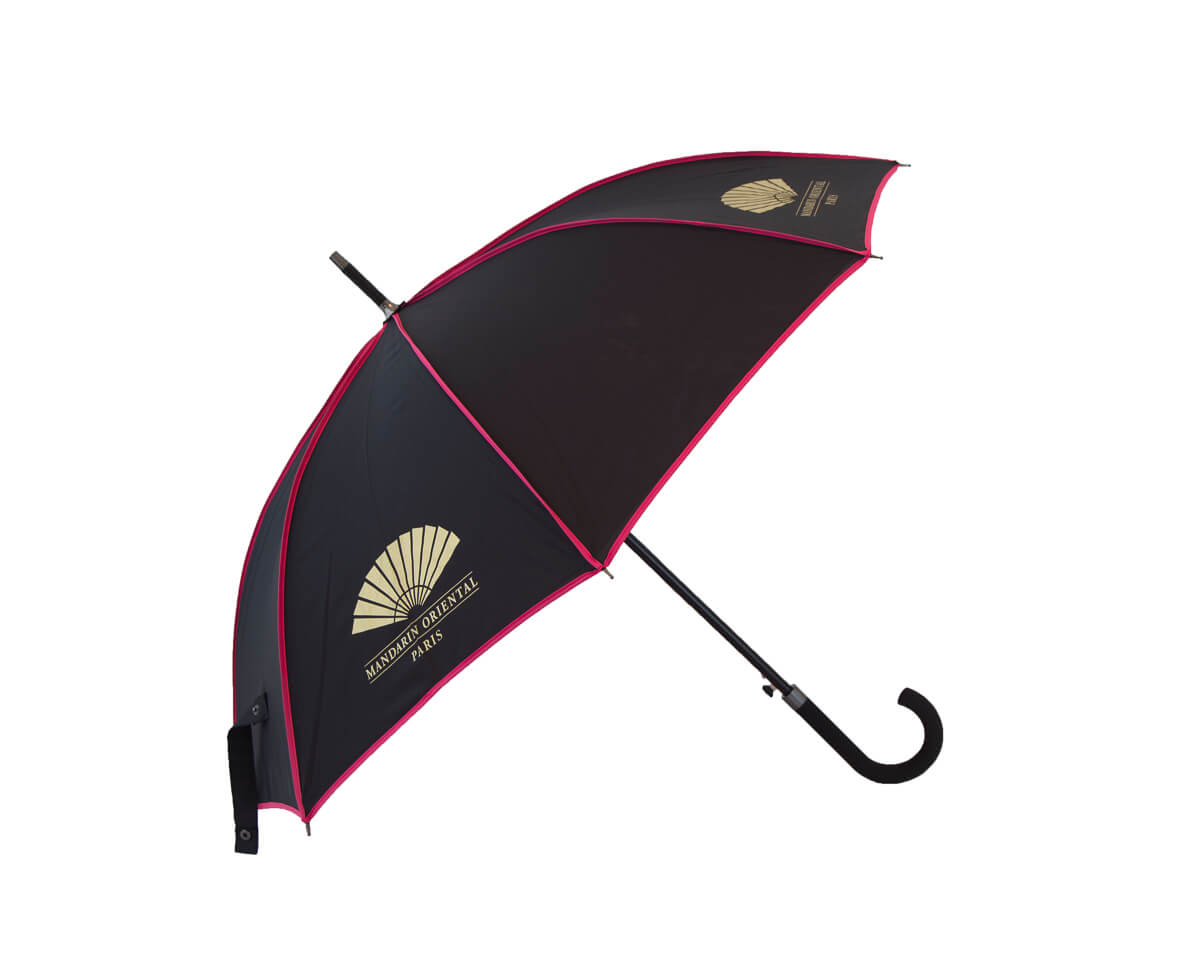 Vertical Rib Tape
Piping – or trim – can be sewn to the outside of the umbrella canopy on each individual rib. This is a nice way to add a contrasting colour and gives the umbrella a luxurious finish.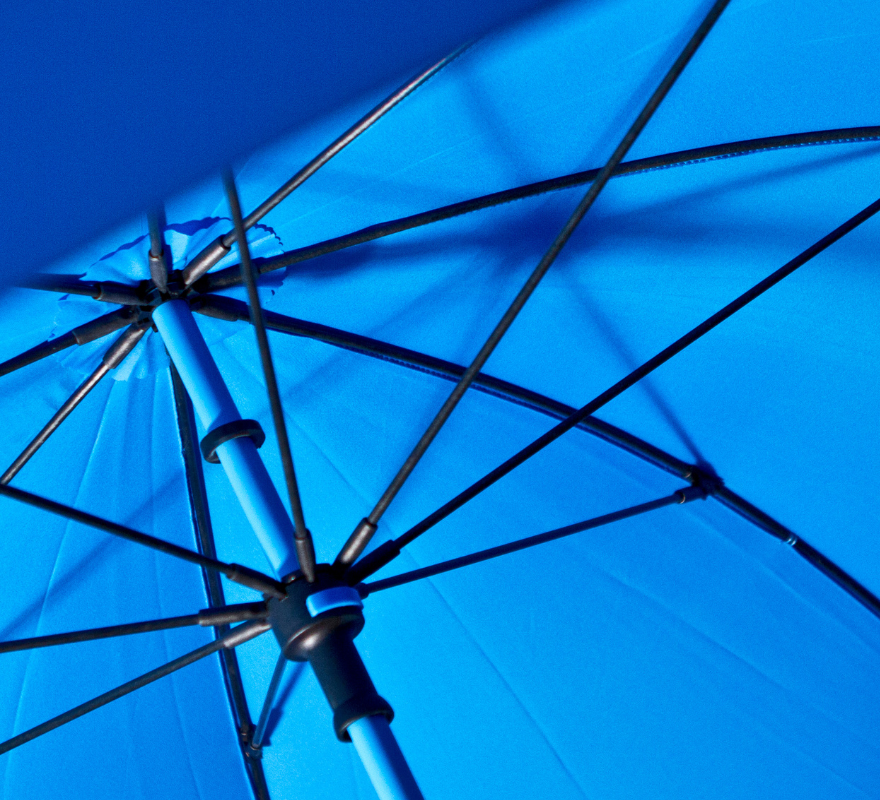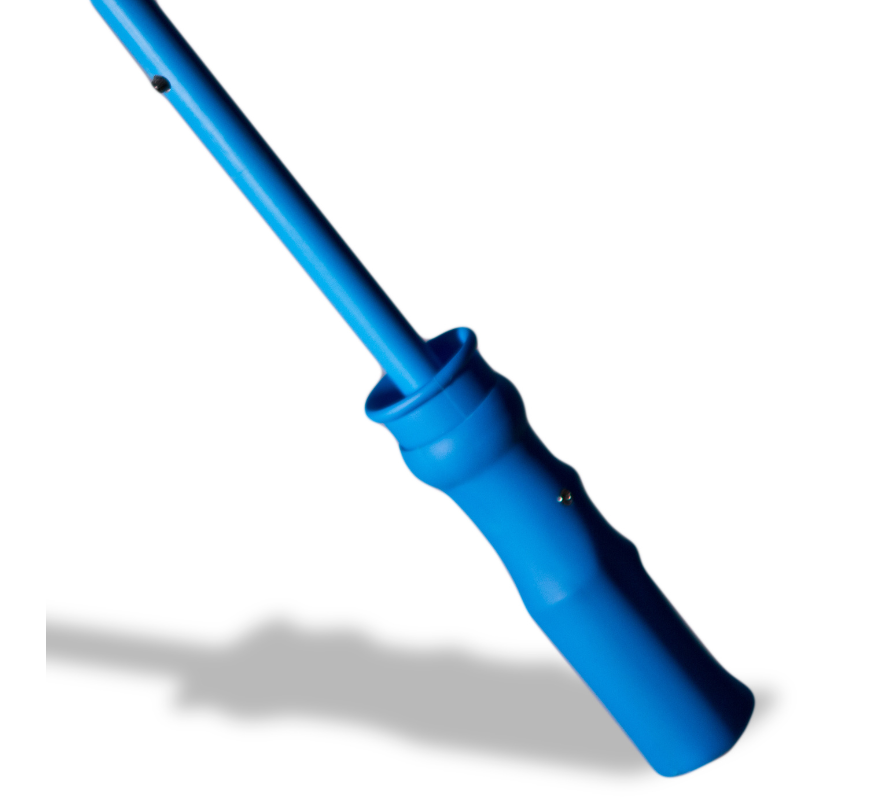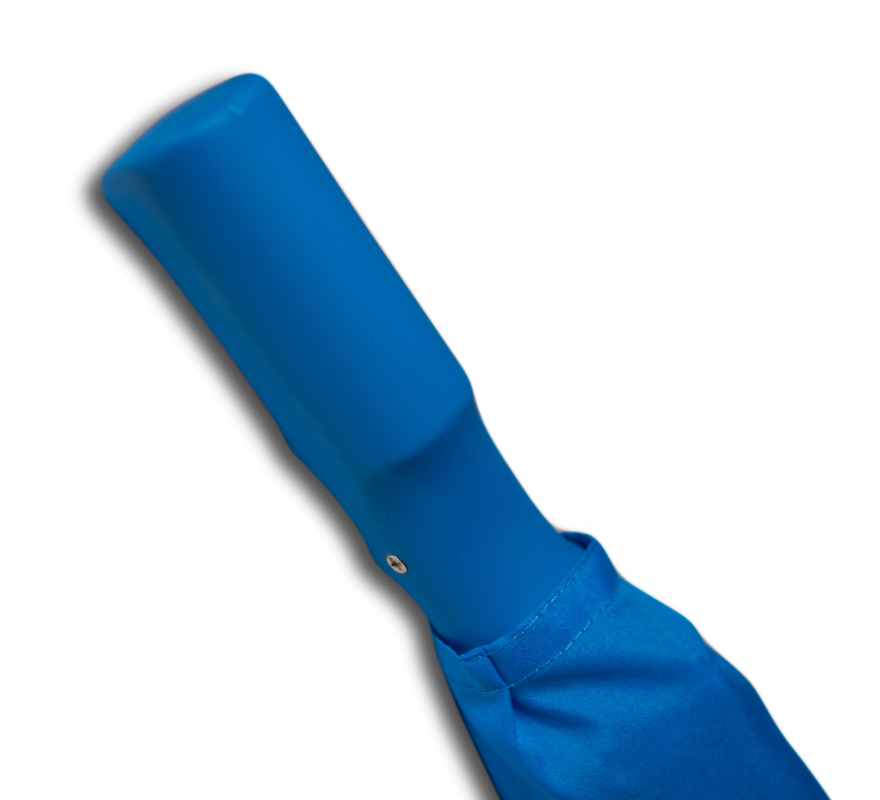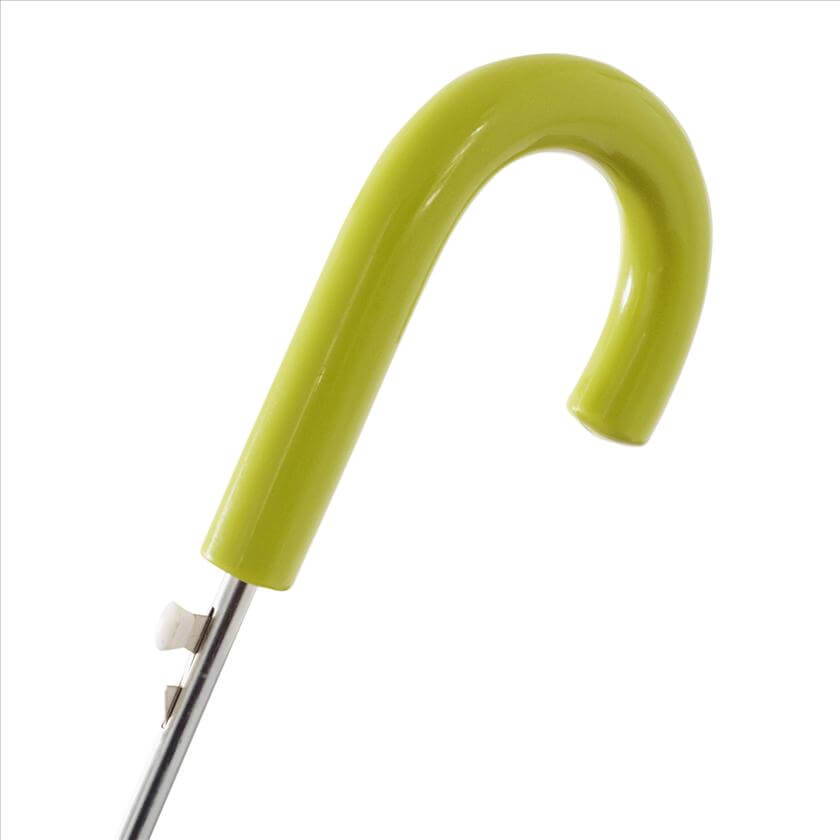 Pantone Colour Matched Umbrella Frame
If the order quantity is high enough we can Pantone (or PMS) colour match the whole umbrella frame including handle, shaft, tip and rib end caps.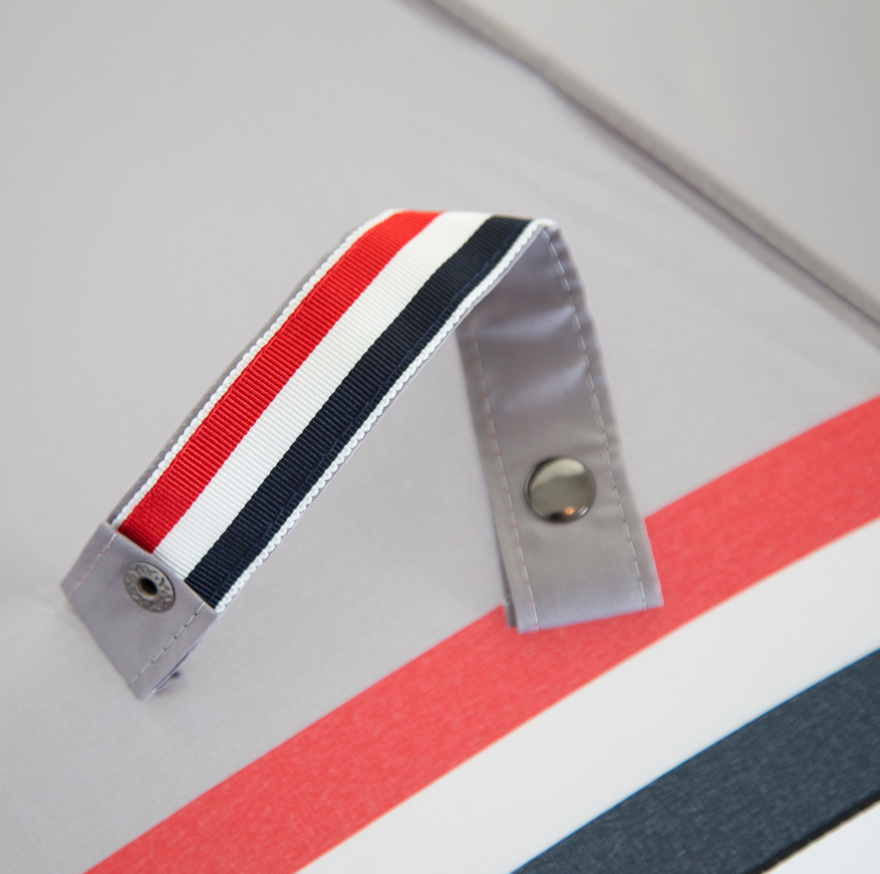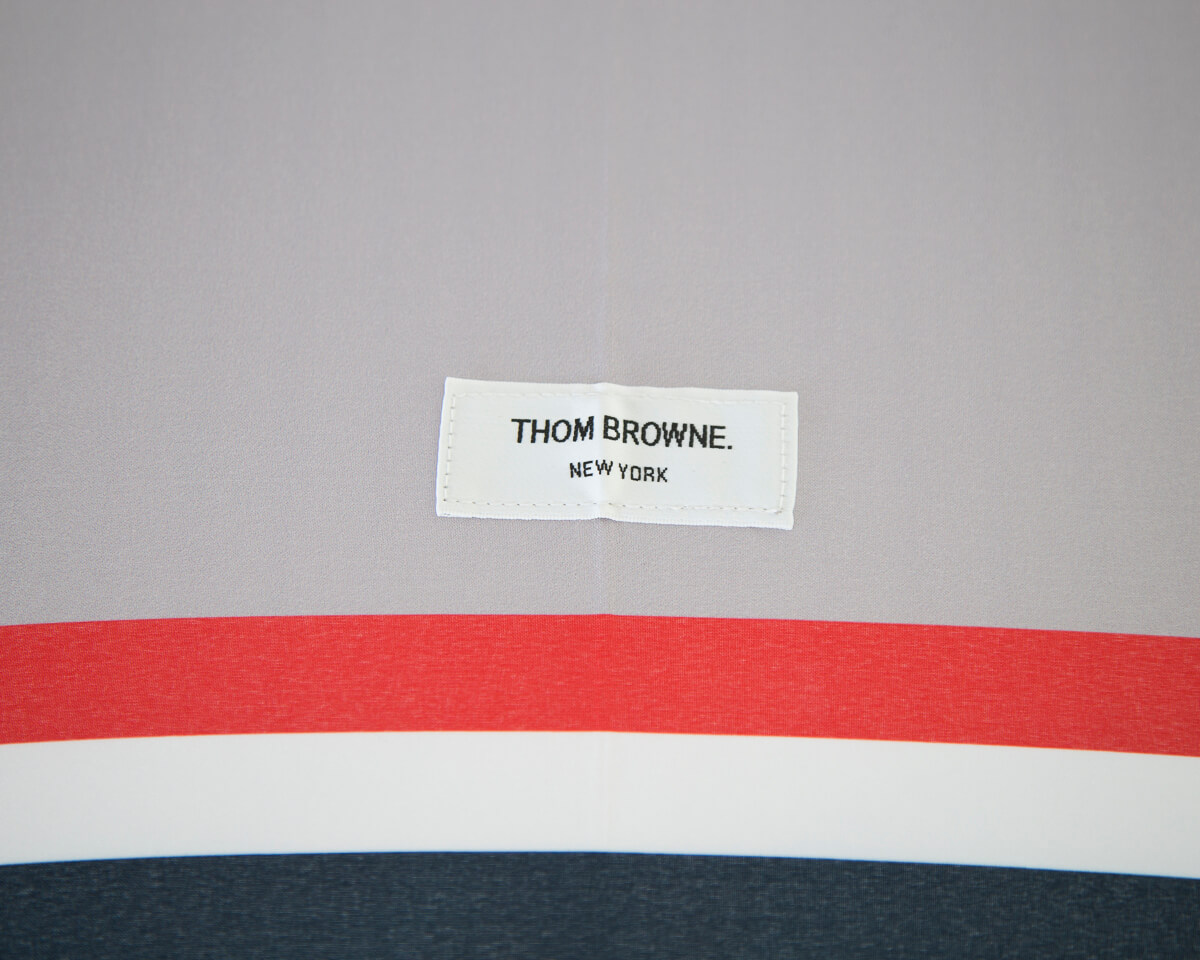 Woven & Embroidered Labels
We can position woven labels with your logo or branding in multitude of positions including inside and outside the canopy, on sleeve and on tie wrap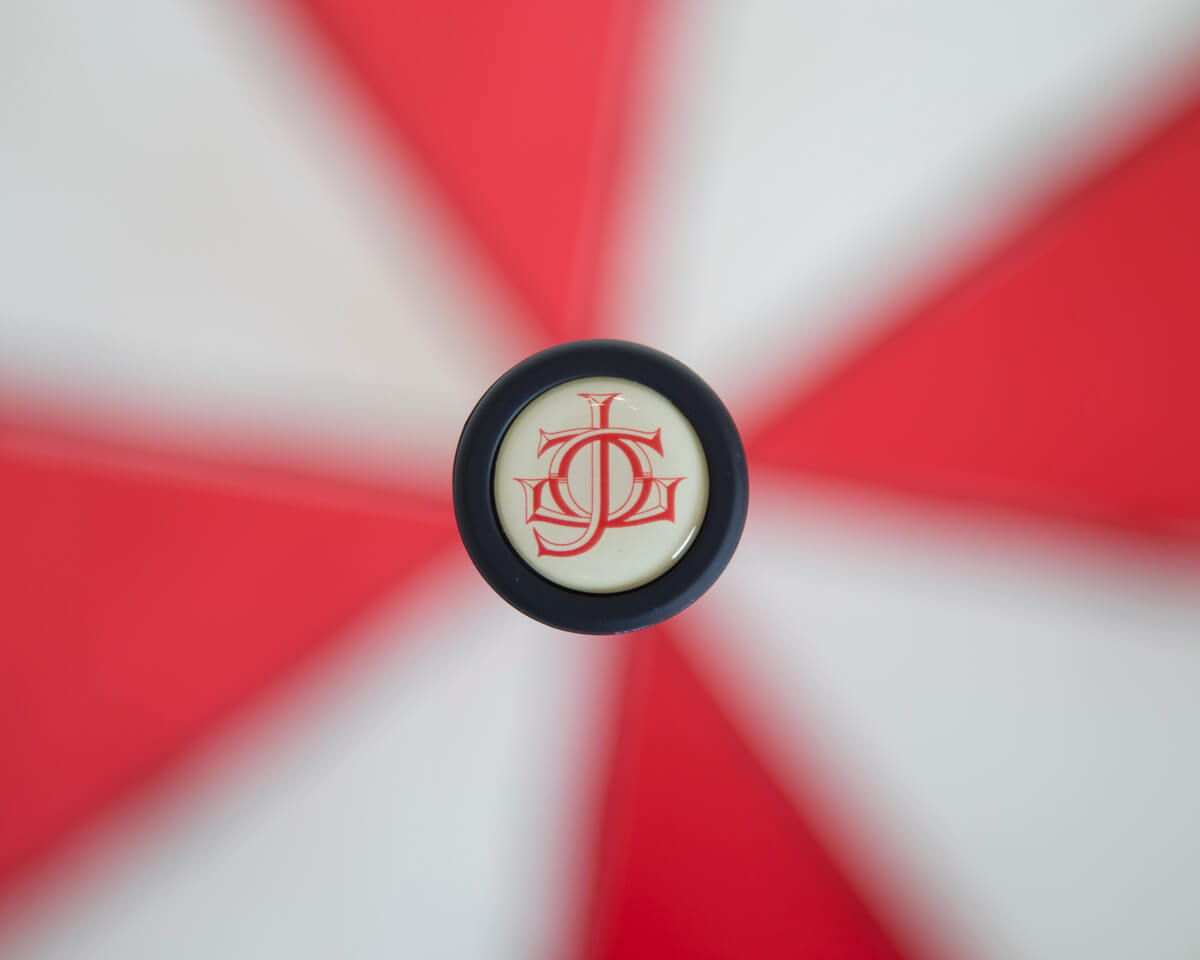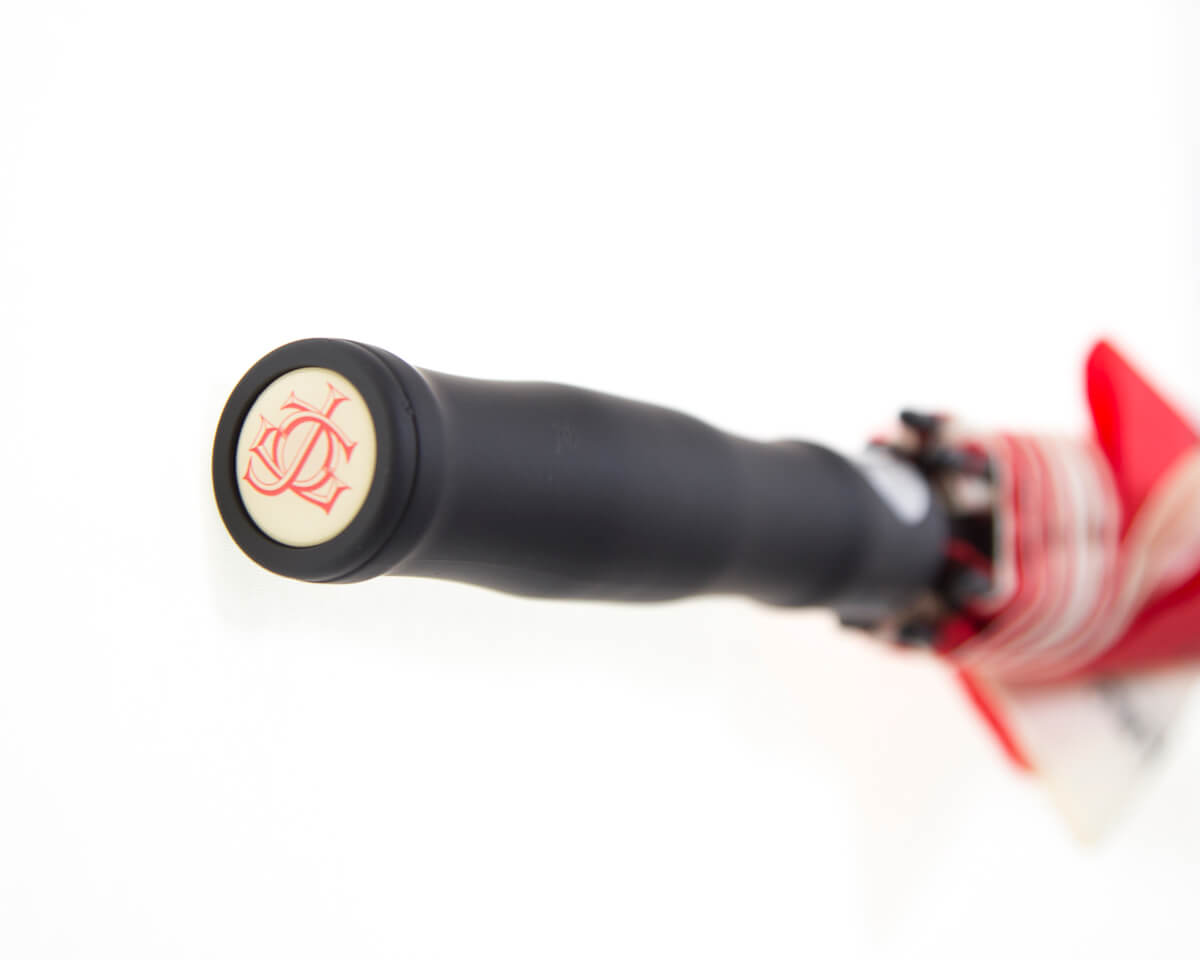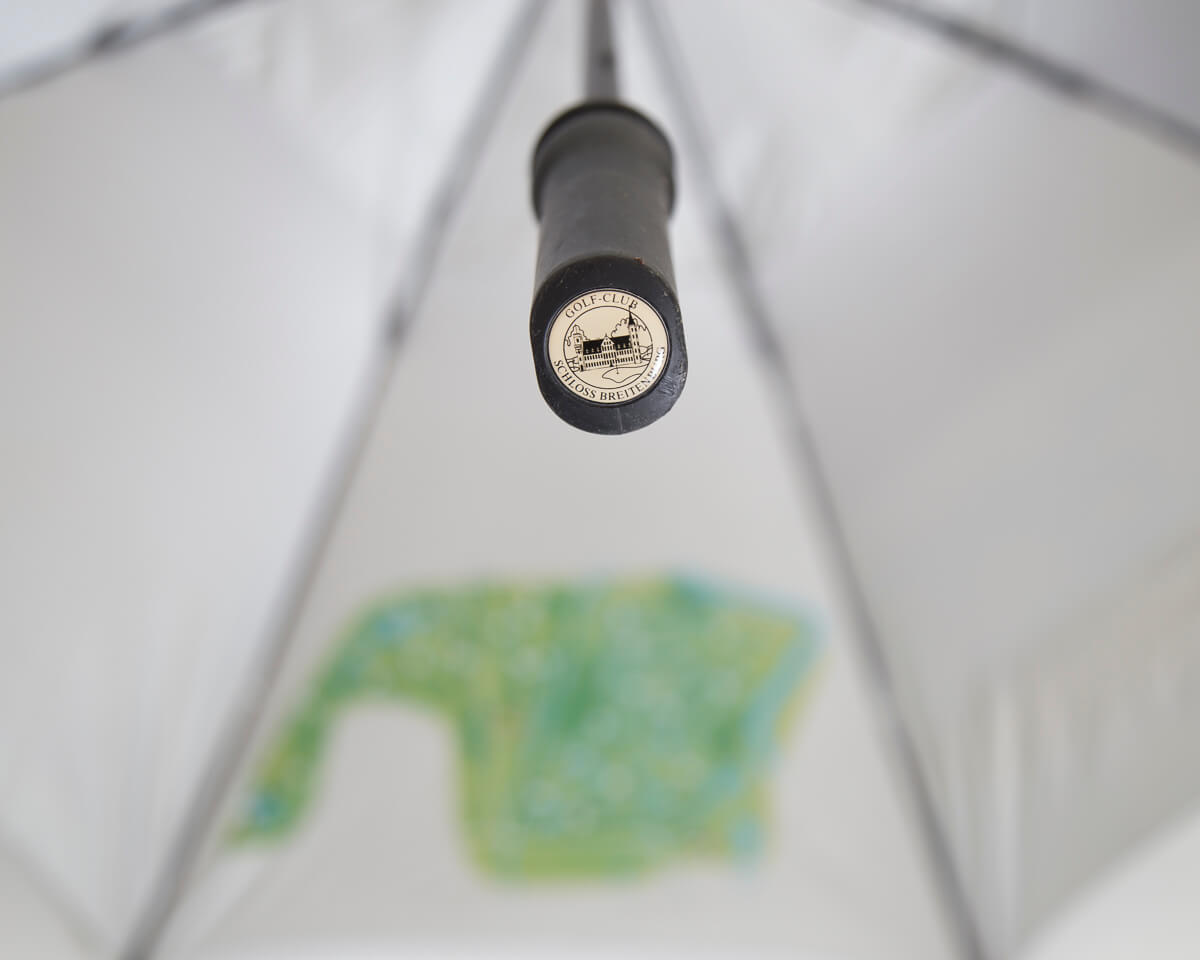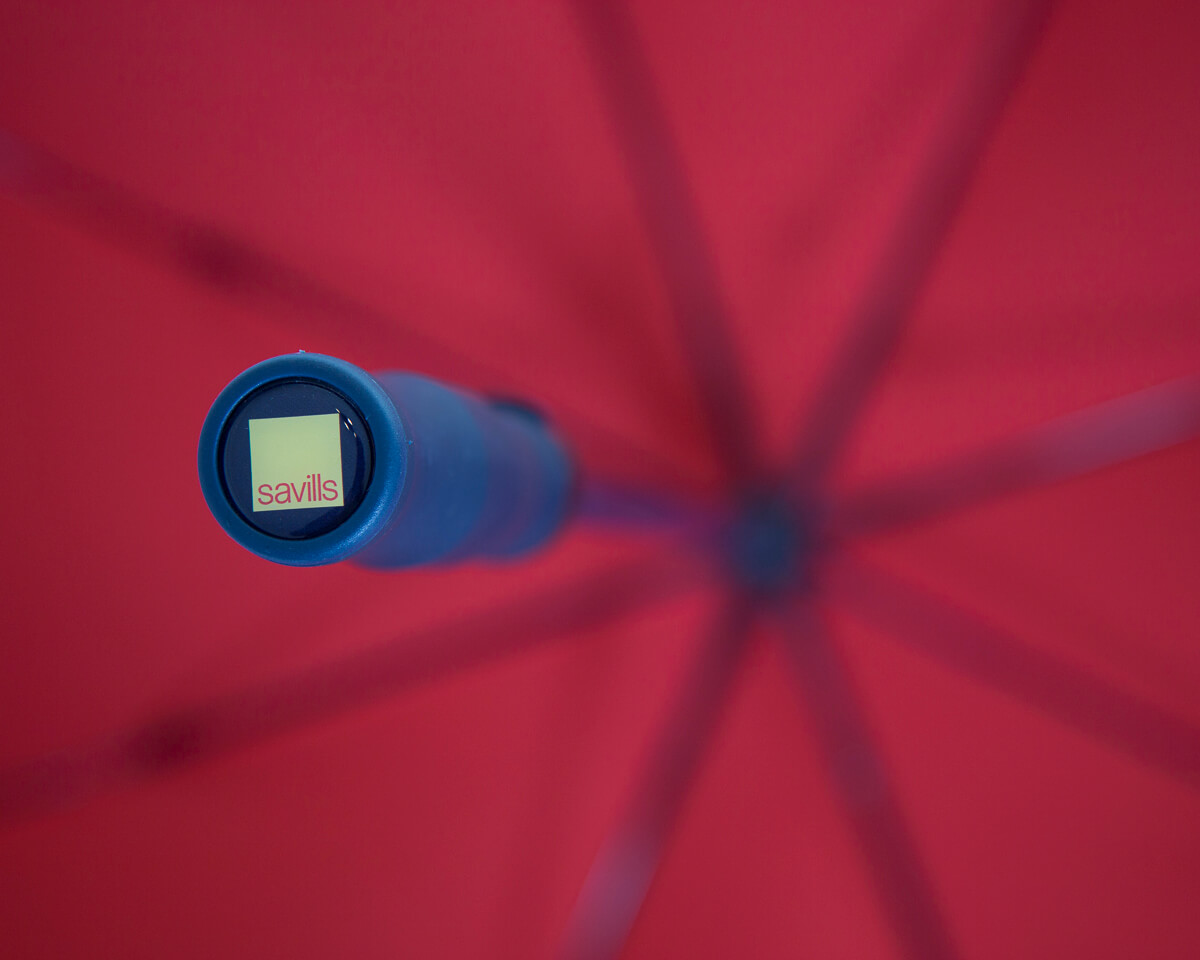 Print Logo on Umbrella Handle
Some umbrellas with straight handles – particularly the golf umbrellas – feature a recessed area on the base of the handle. We can insert a branded decals here.
Umbrella Handle Ring Engraving
Our Walker umbrellas and some telescopics feature a metal handle ring that can be laser engraved with your logo.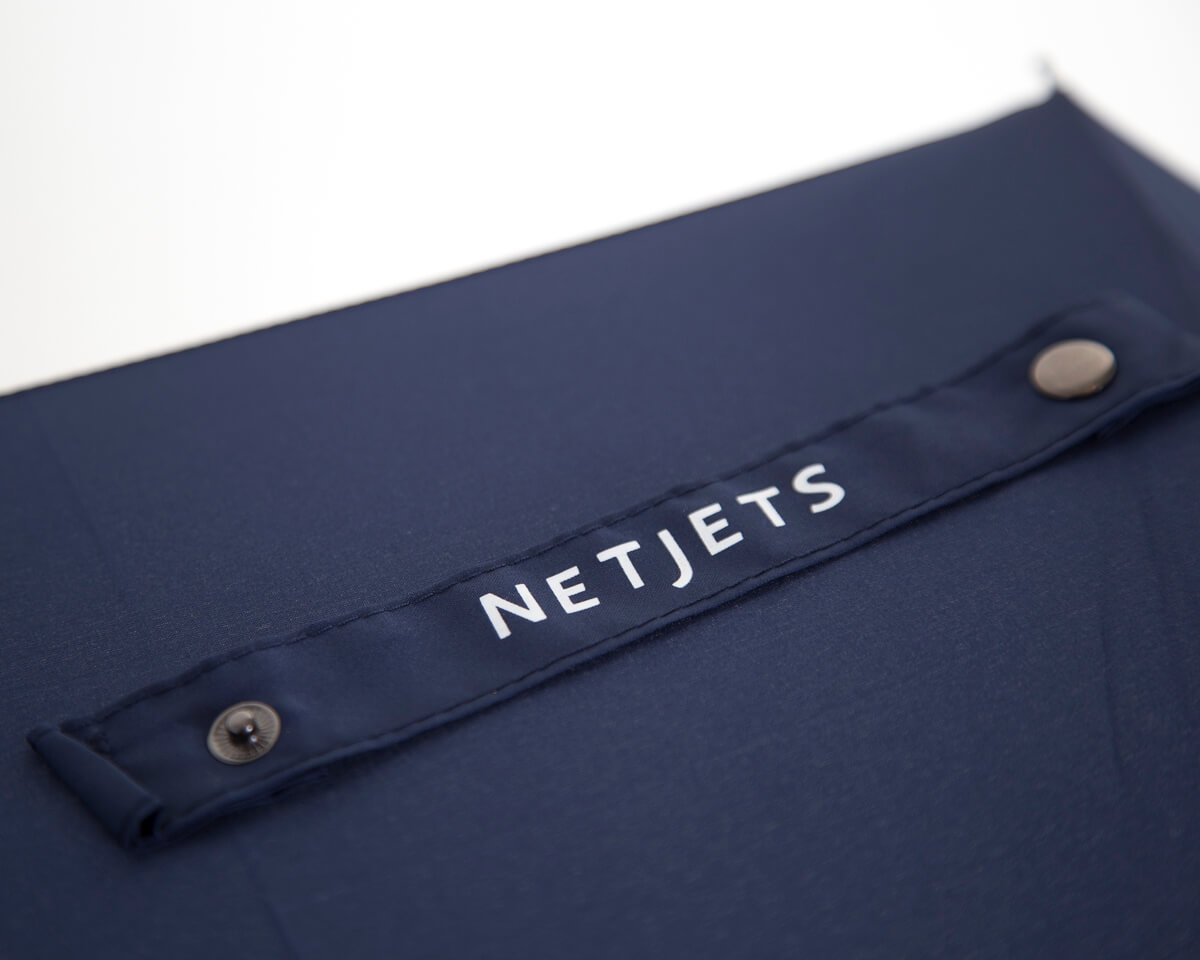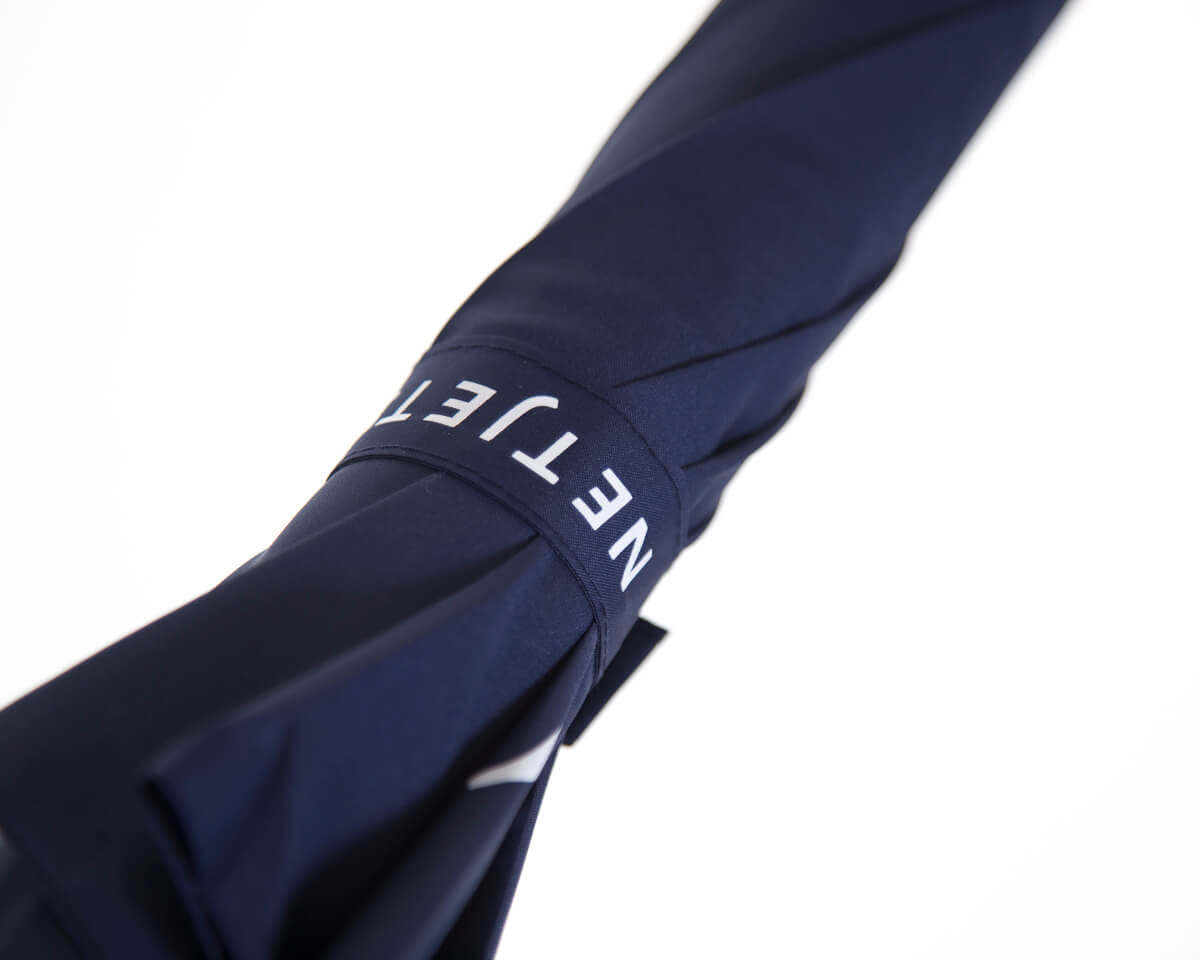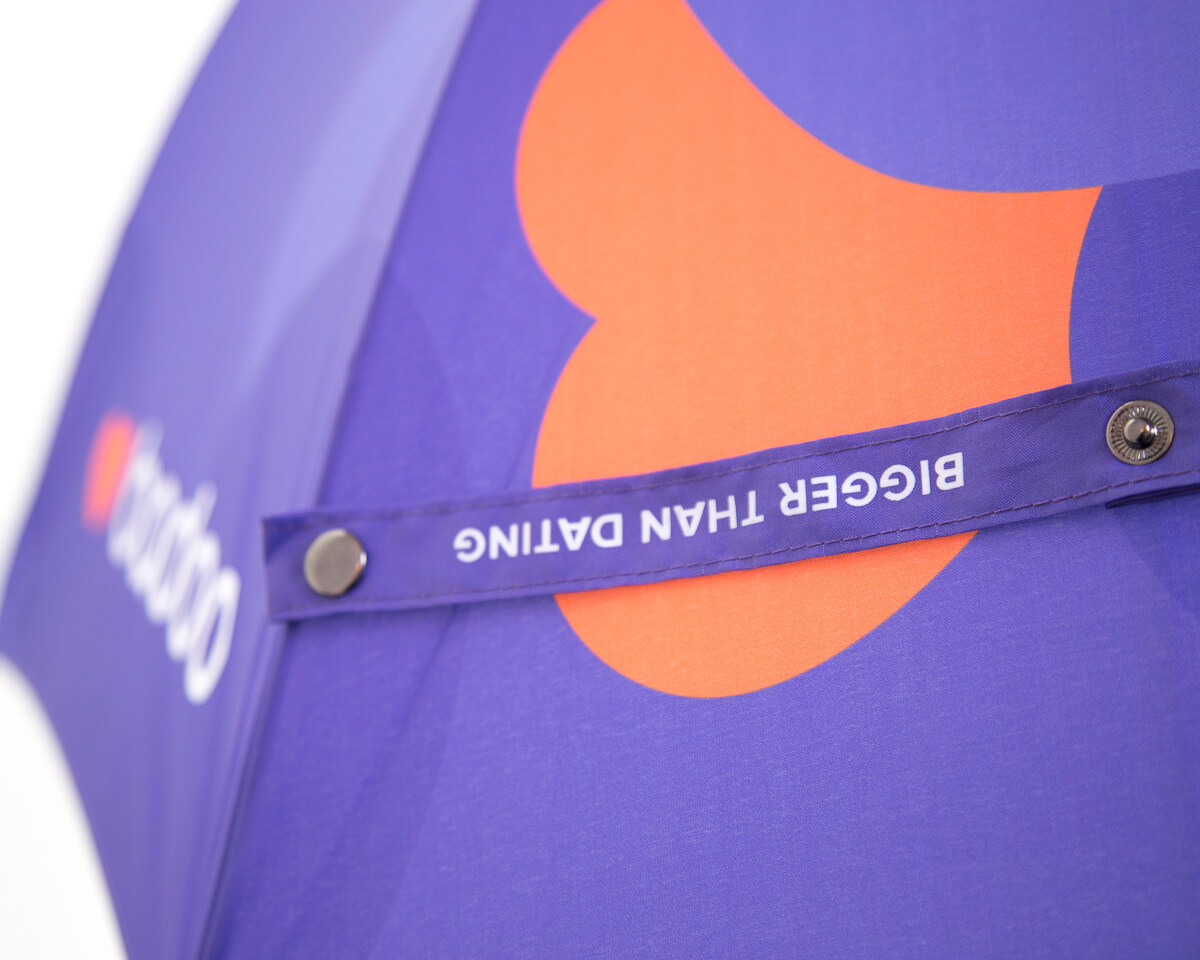 Printed Umbrella Tie Wraps
iBrolly custom umbrellas come with high quality metal snaps – not velcro. We can print or embroider the tie wrap with your logo and even emboss the metal snaps with an icon.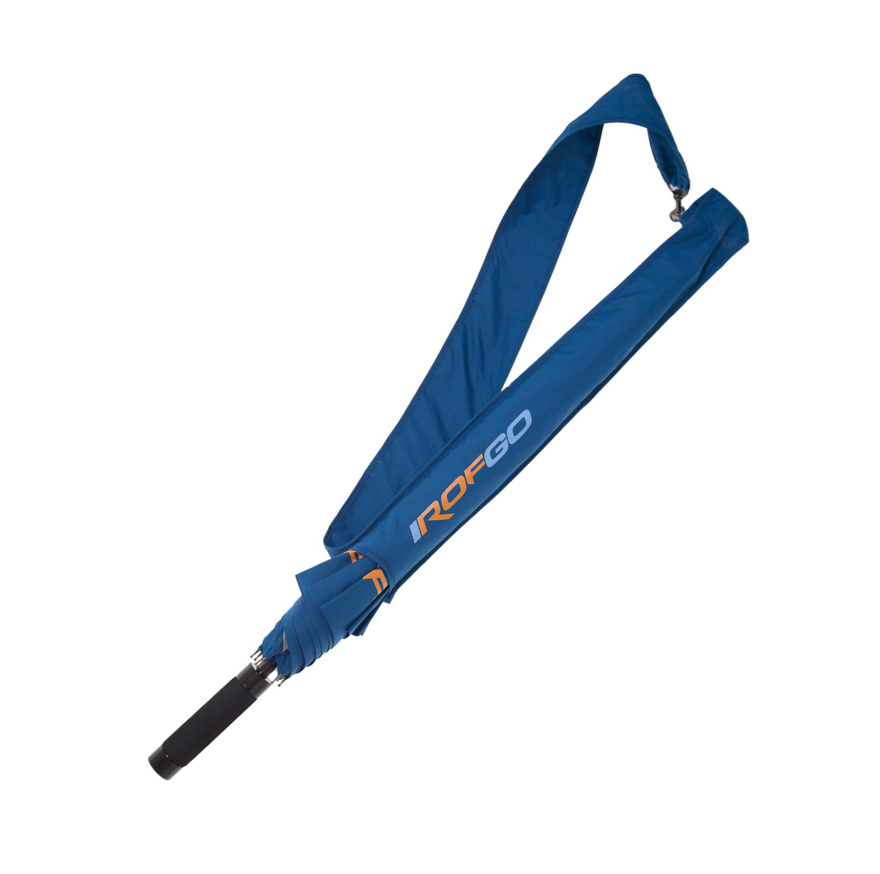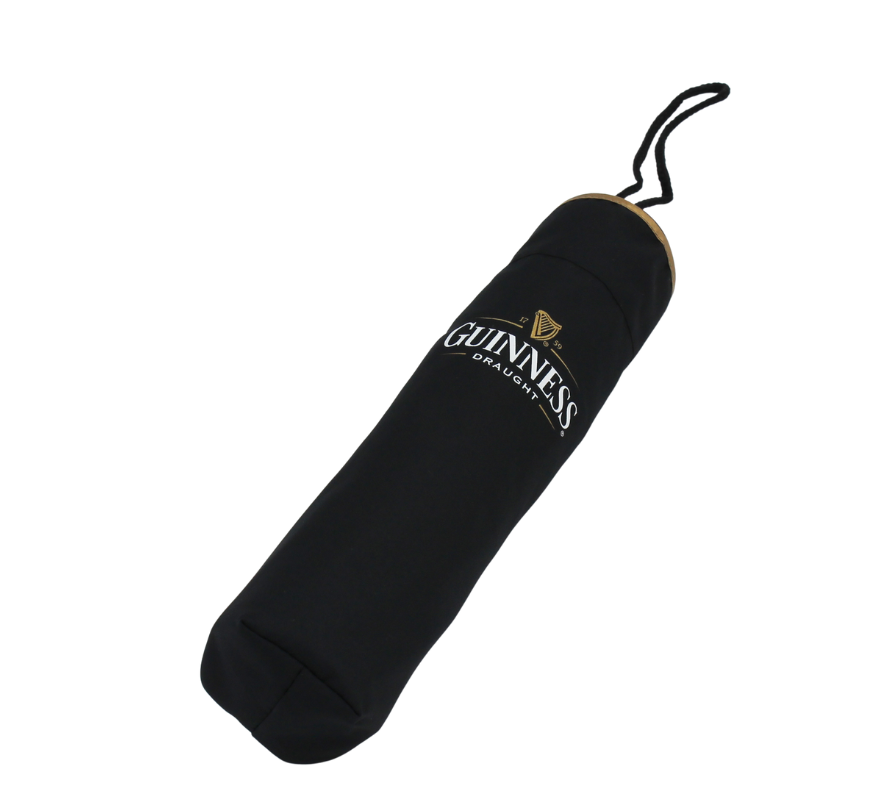 Printed Umbrella Sleeves
For a lovely presentation – sleeves can be made from the canopy material or other cloth. They can be printed, or feature woven labels or badges.