customising your umbrella
Printing options
We are always happy to have a chat and help you figure out
your own designs.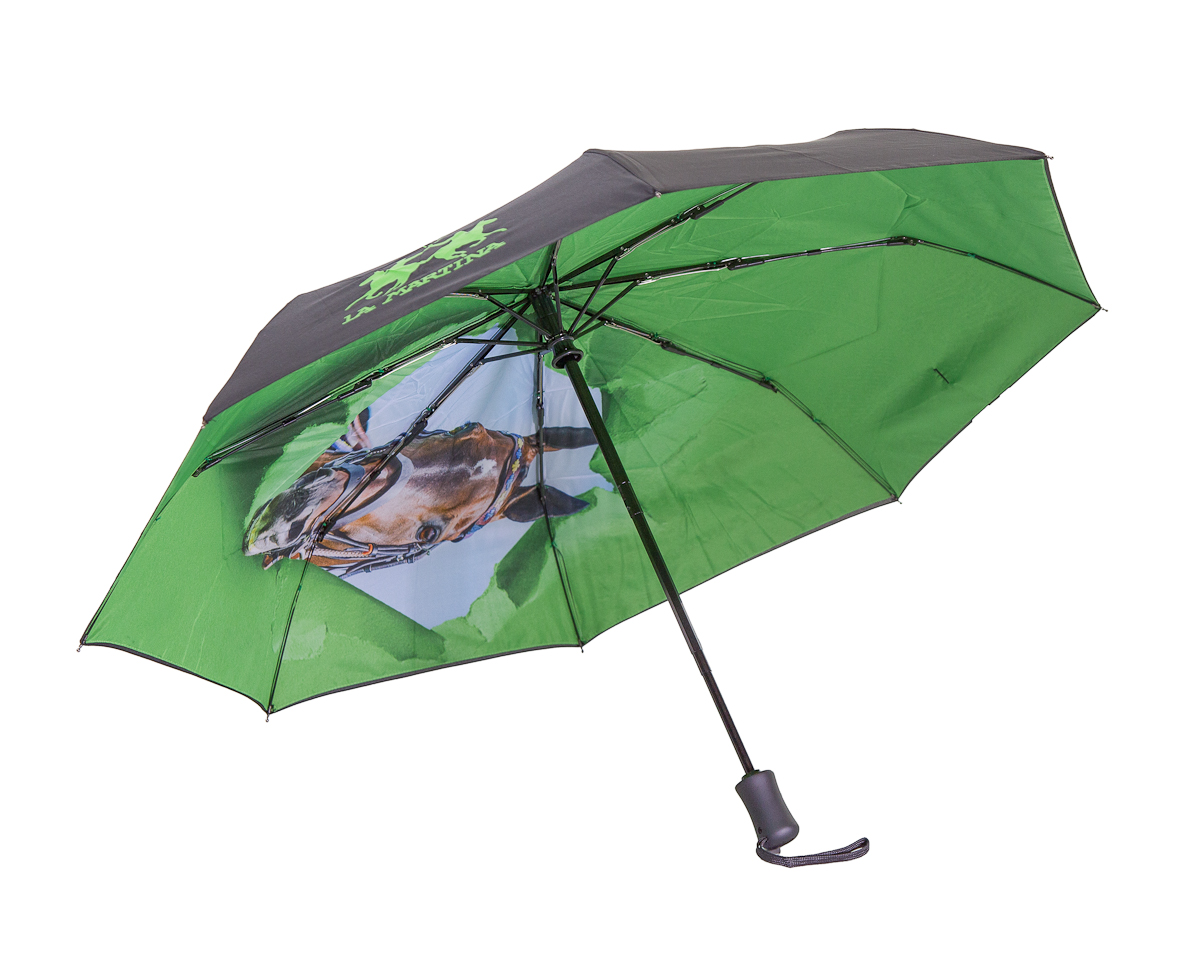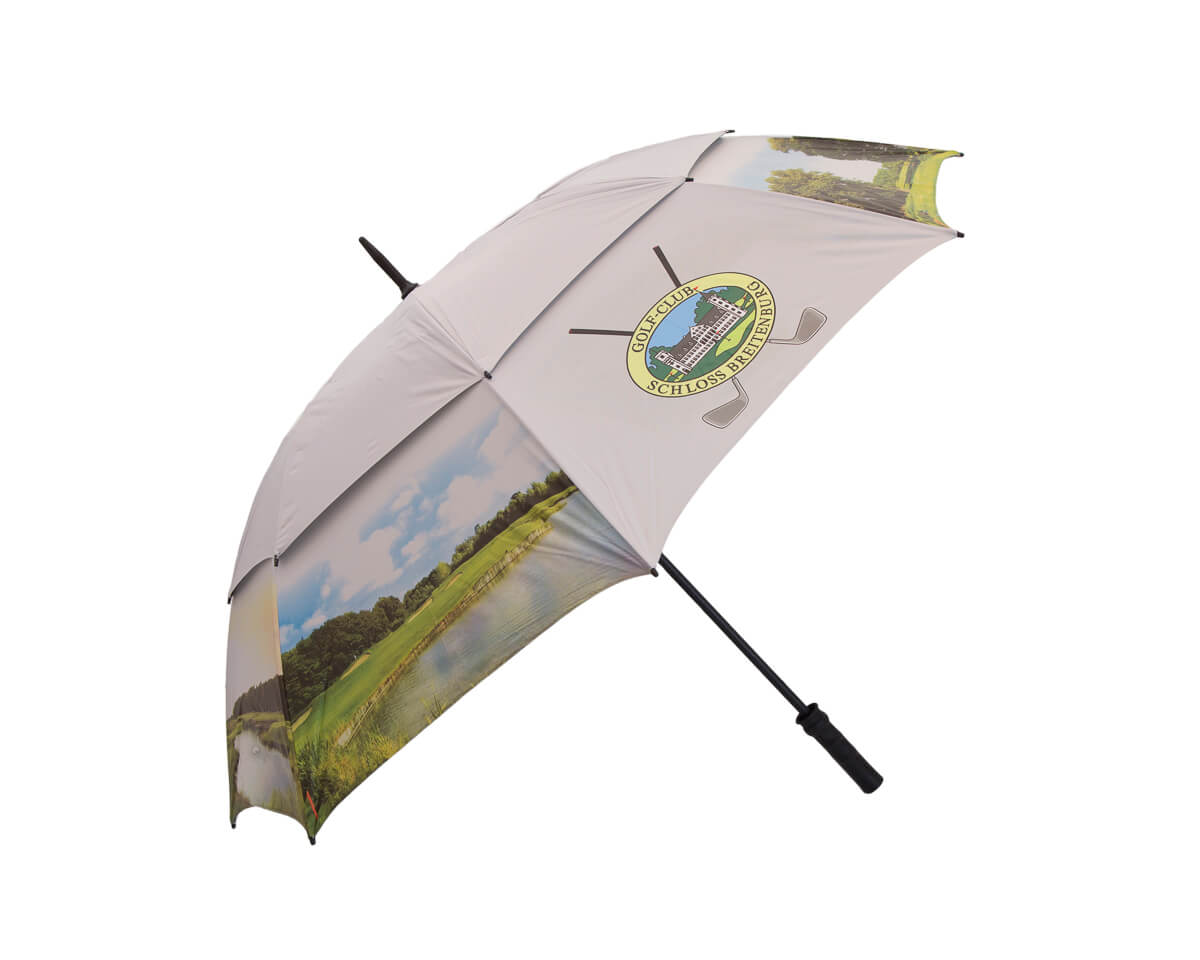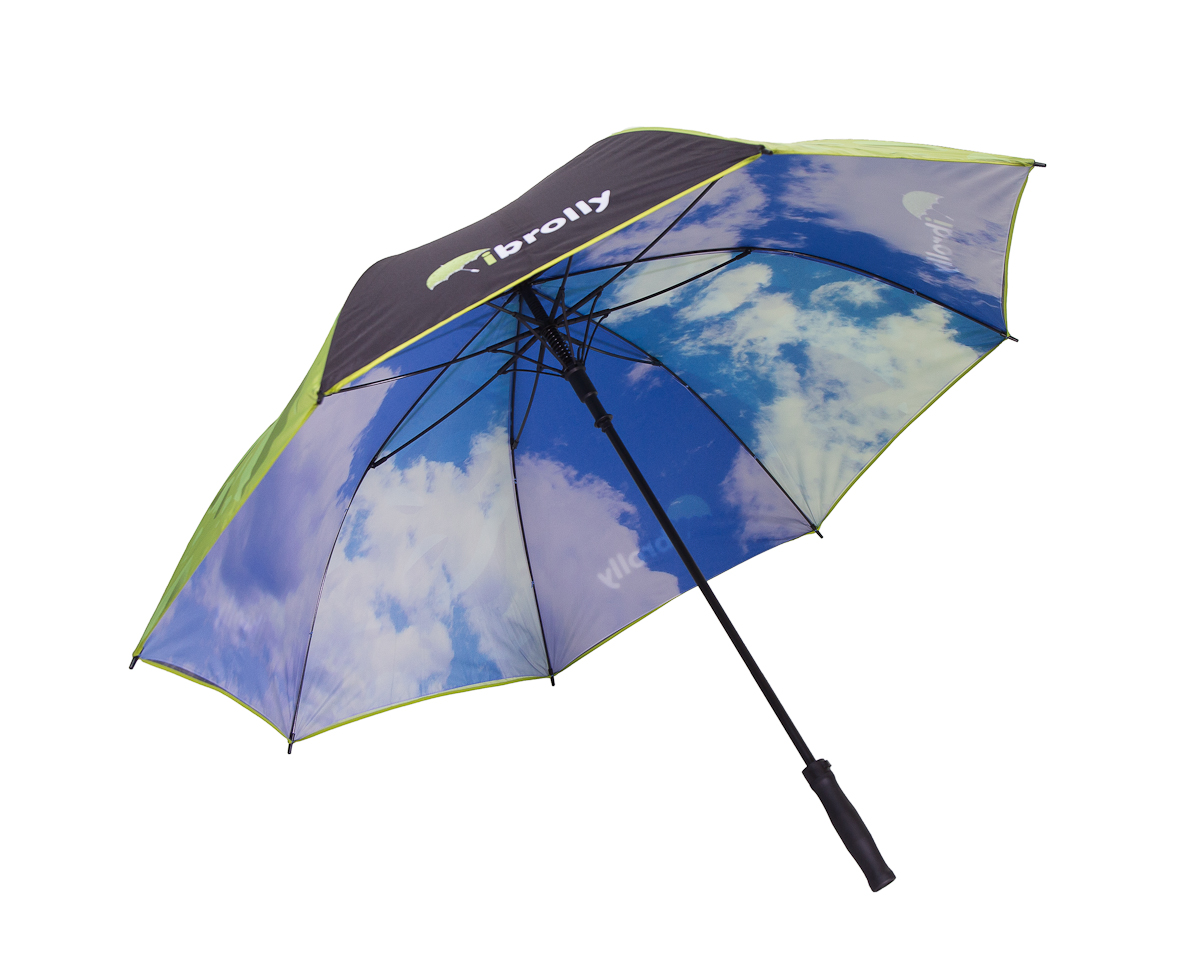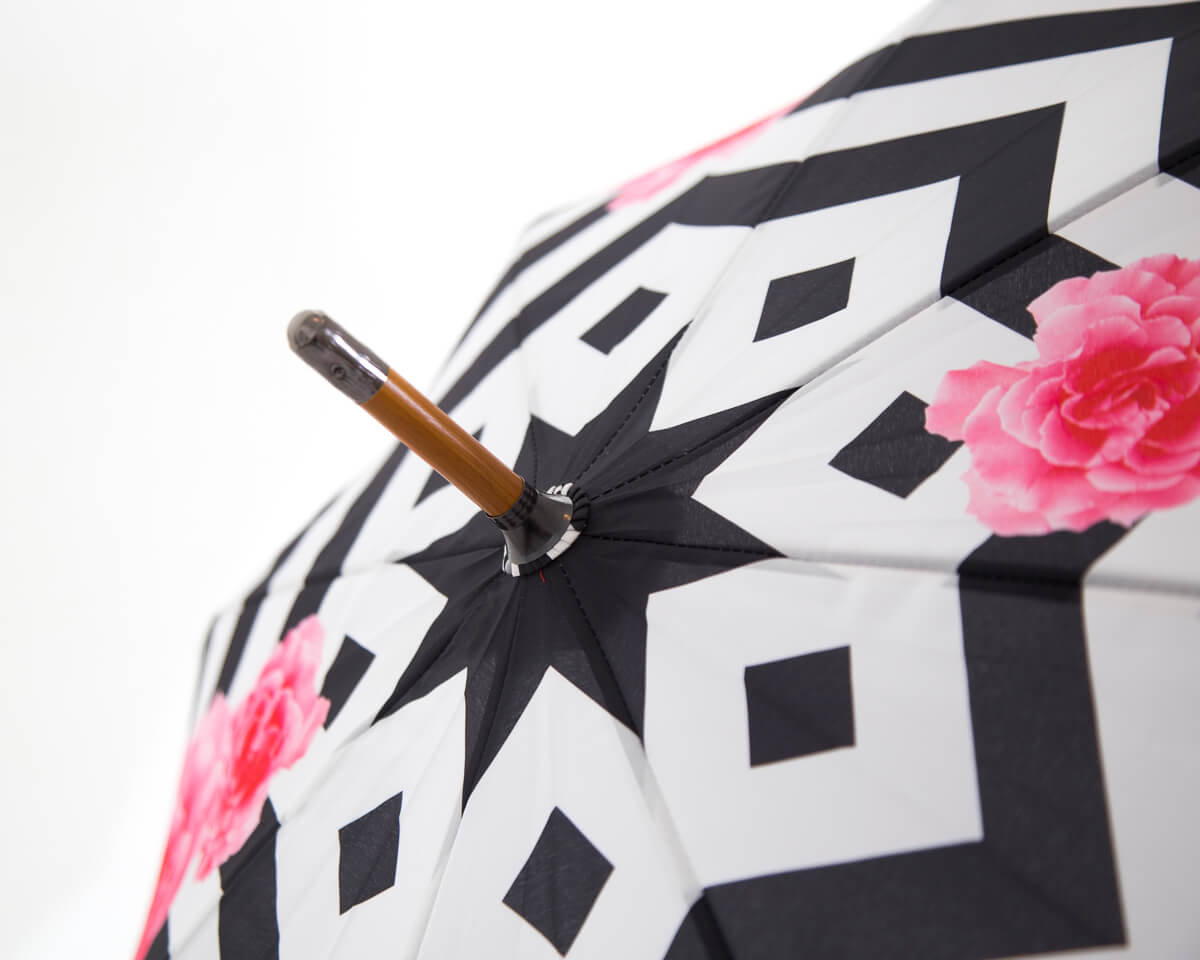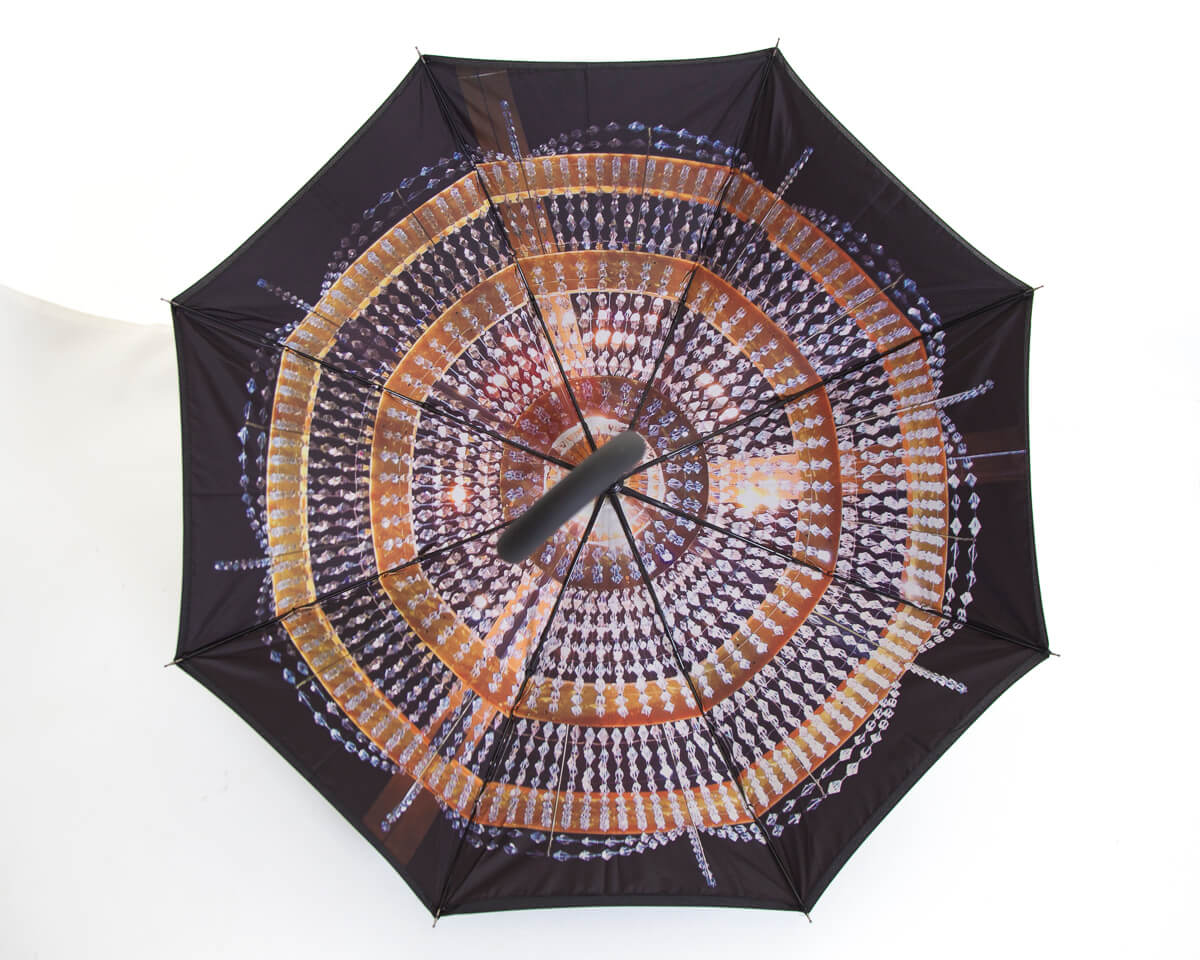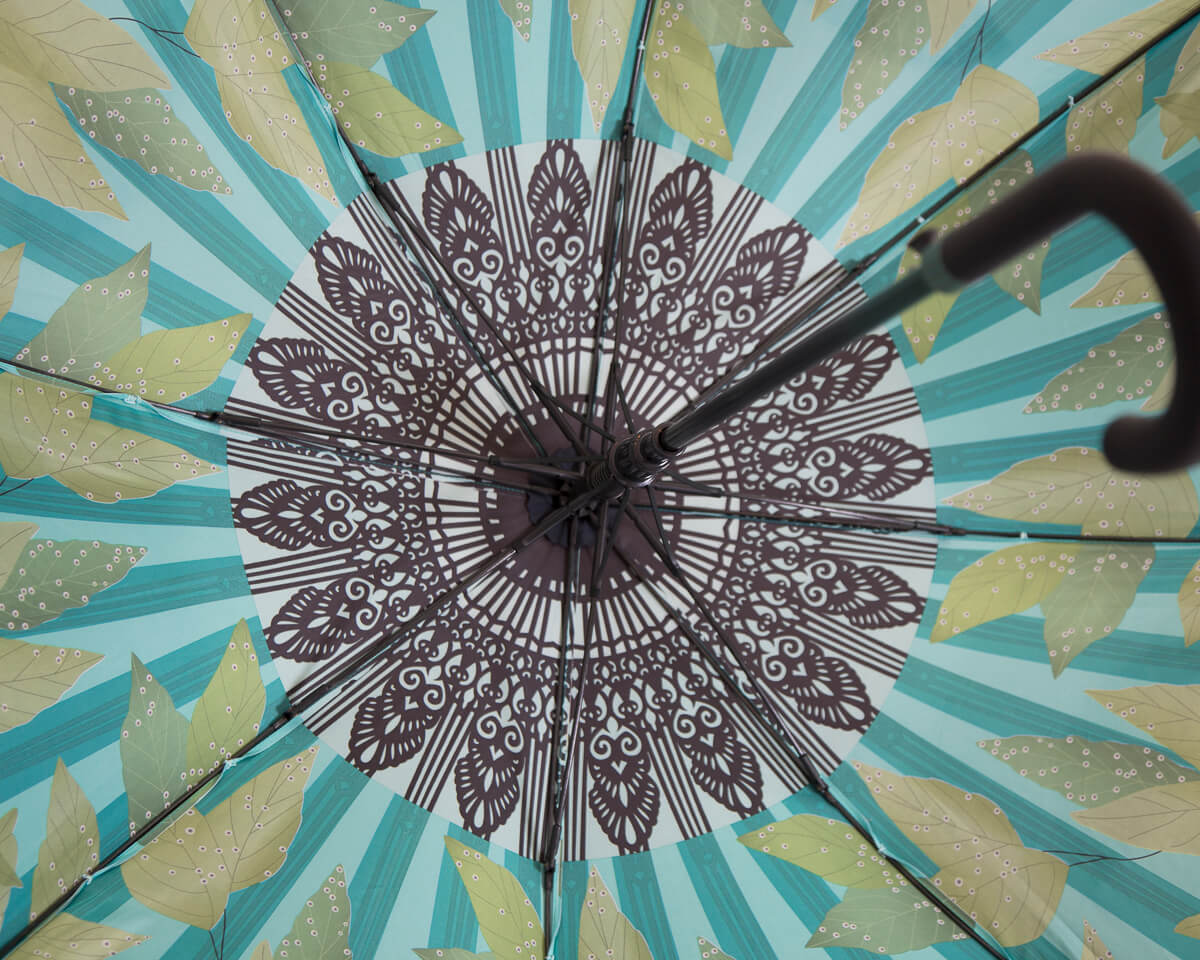 Print High Resolution Photo Over The Whole Canopy!
Because all of our umbrellas and canopies are custom made to order, we have very few print limitations. Our canopies and sleeves are printed prior to stitching which enables us to print right up to the very edge of the panels and indeed over the seams – this bespoke service offers our clients the opportunity to create some unique and striking canopy designs. Custom umbrella printing at its best.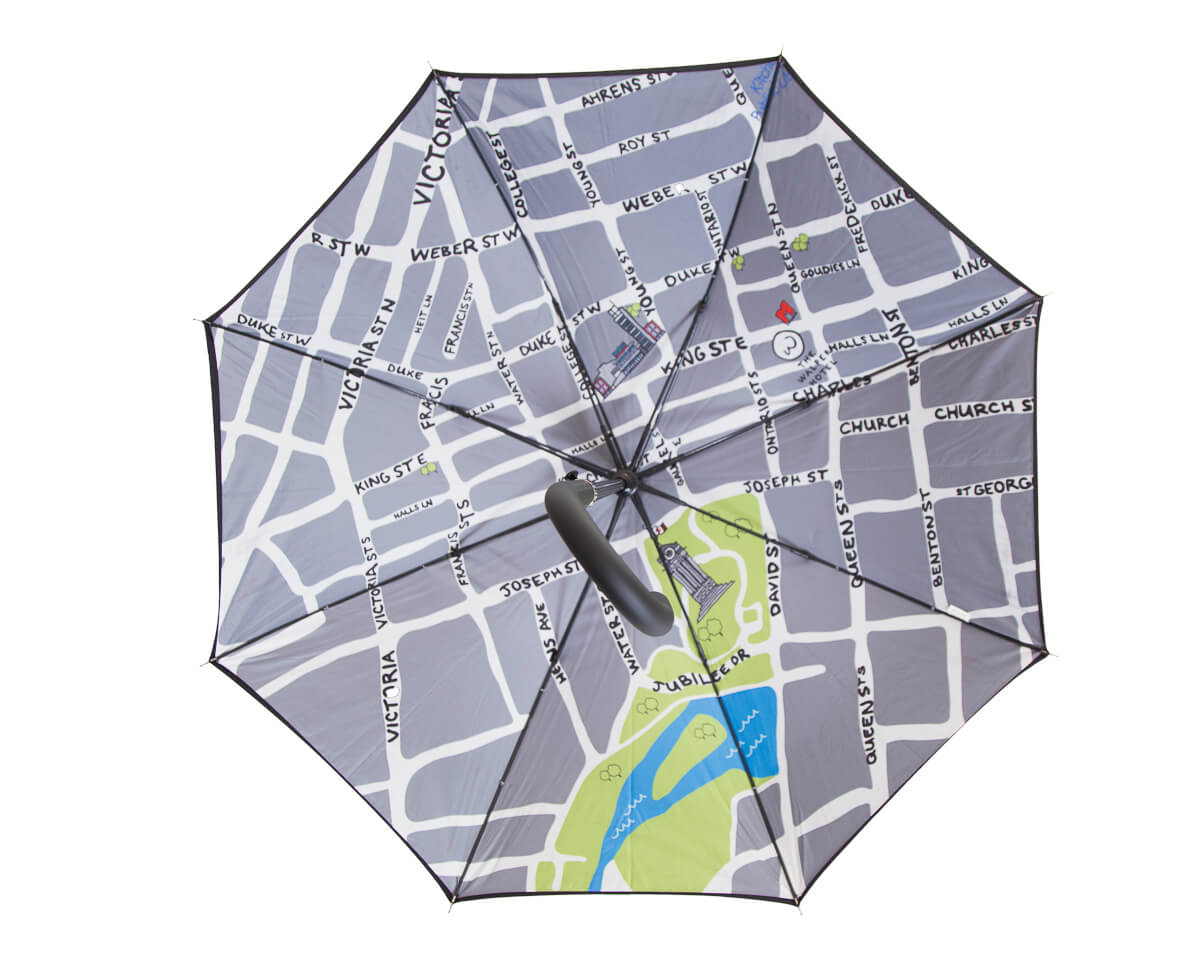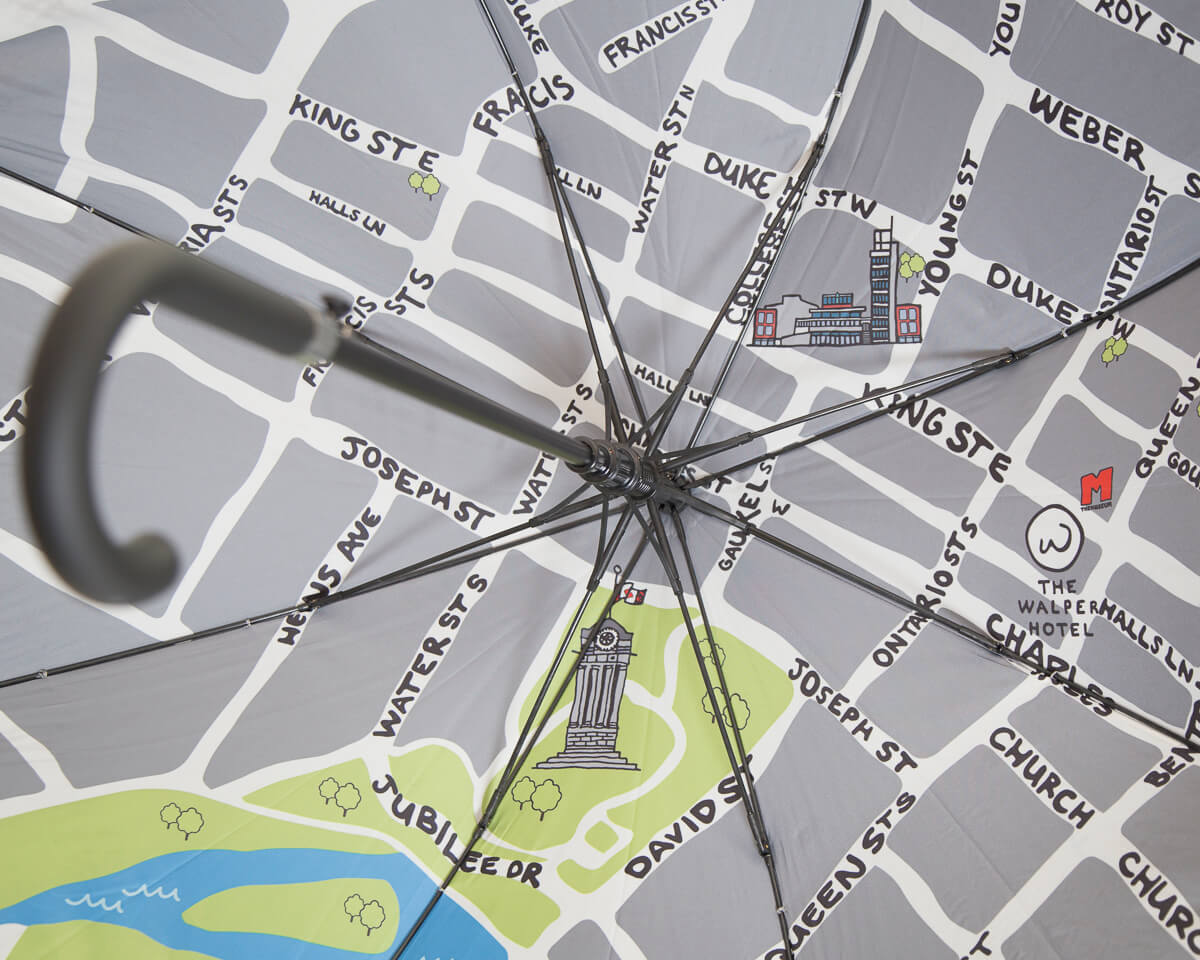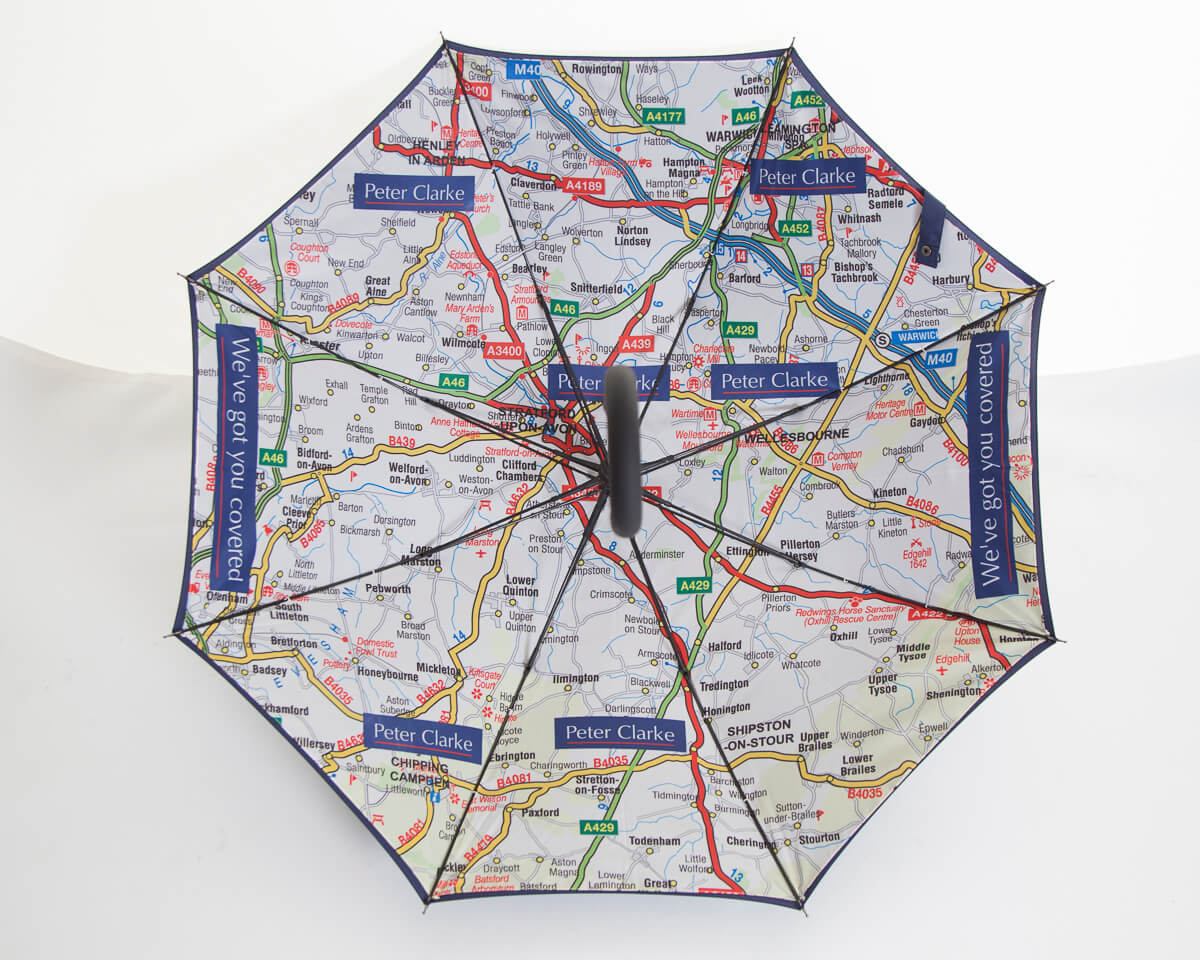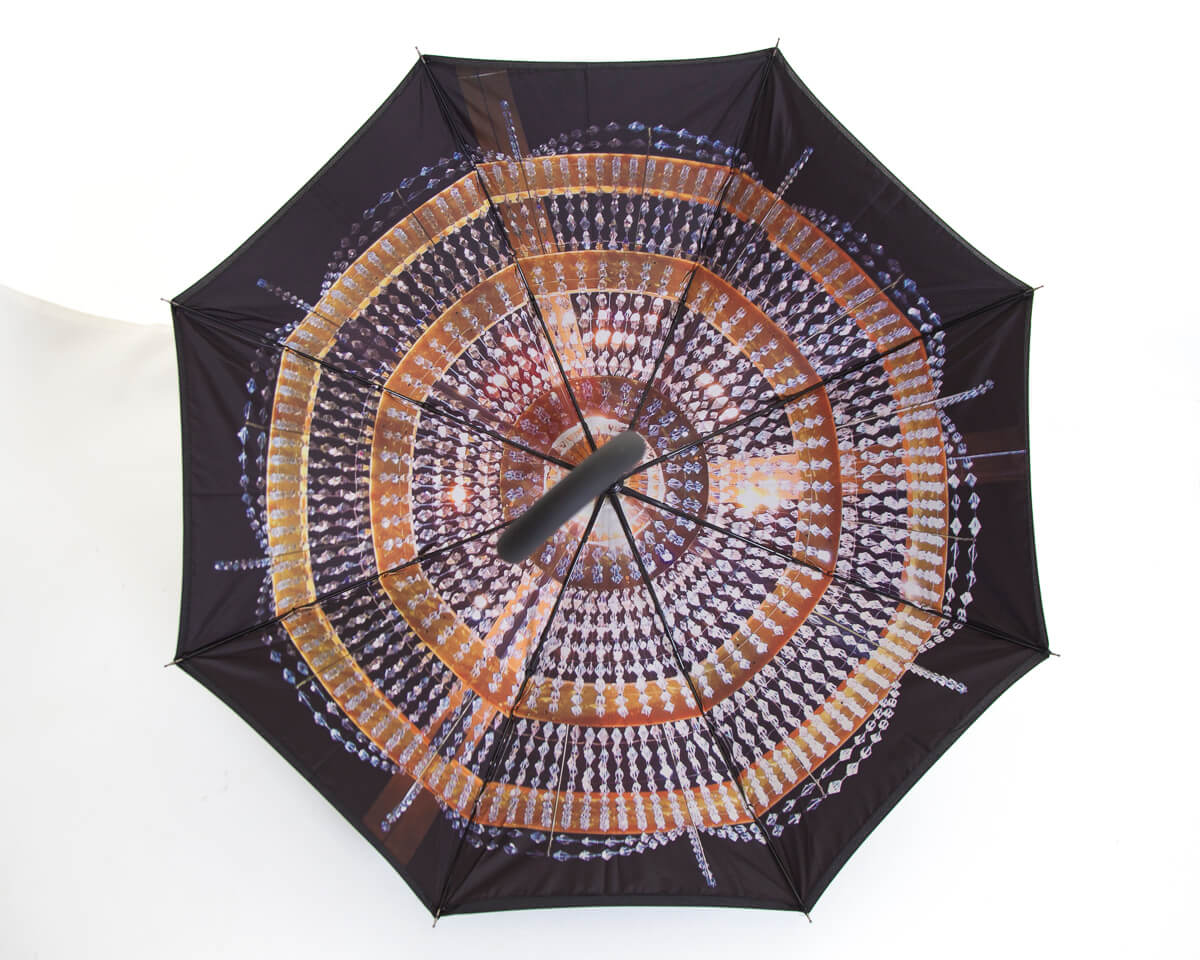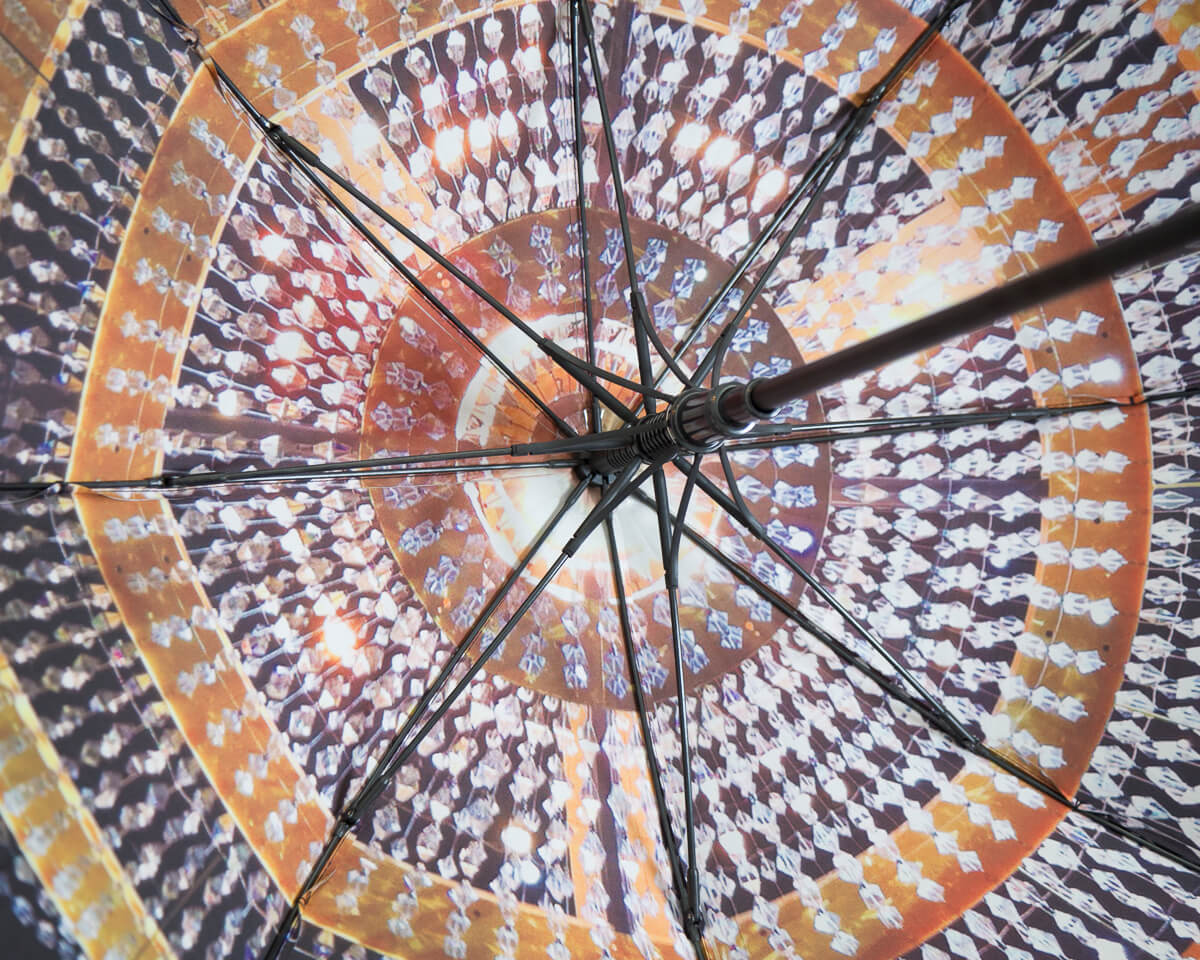 Print on the Inside of Your Custom Canopy
We are one of the few umbrella printers that can easily print your logo as a top view print, meaning that we can print across the panels to create a full and much larger image. This is great for branding events when you want your brand to be highly visible. As our panels are printed prior to stitching – we can also print on the interior facing canopy – this is great marketing and will ensure your clients see your brand when using your umbrella!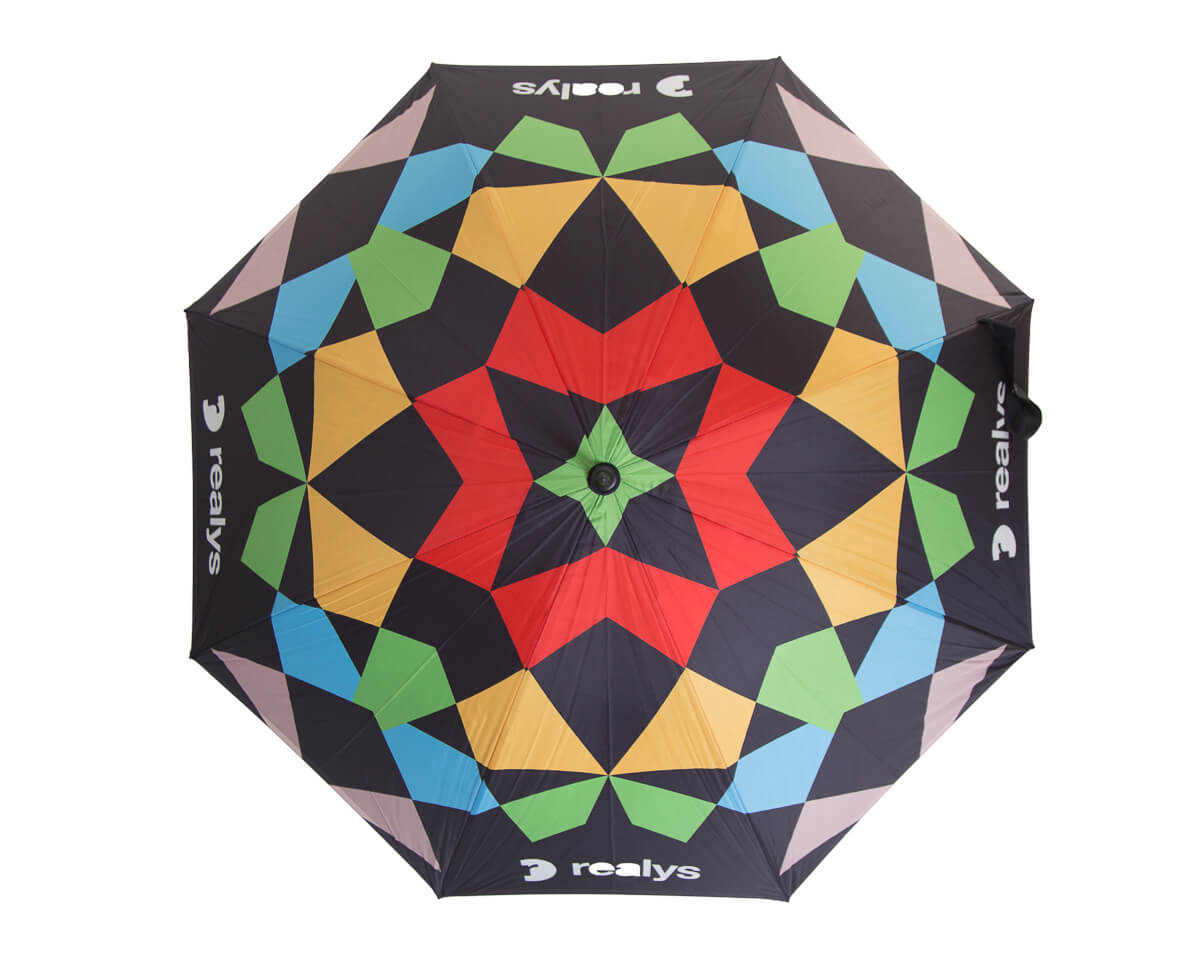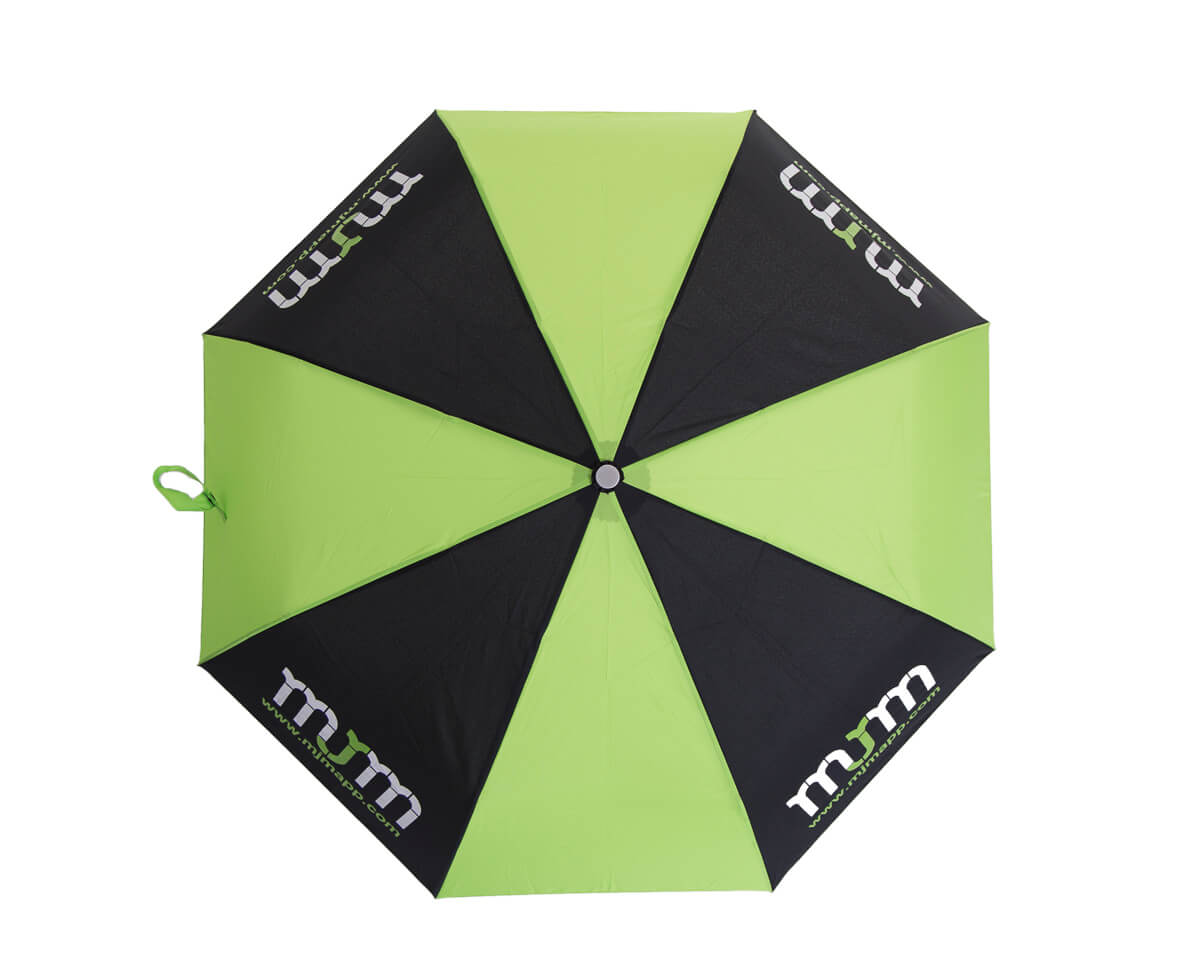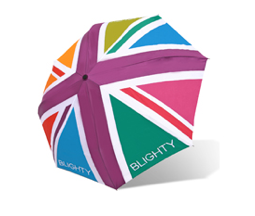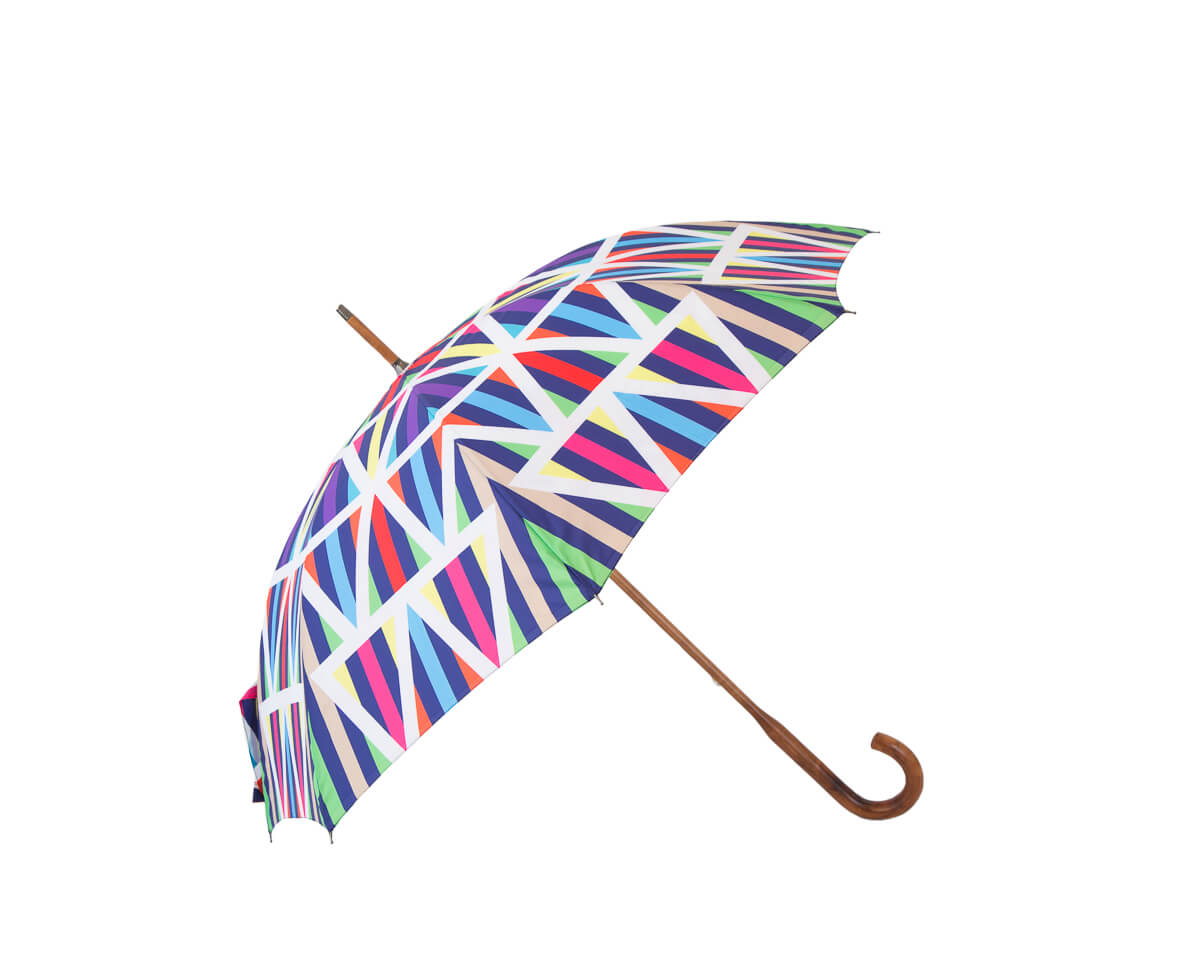 Full-colour Process Printing
We utilise a plethora of different print methods for your umbrella designs, including screen printing and heat transfer printing. This enables us to easily and cost effectively print logos with tints and shading as well as photographic designs. There is very little that we can't do to create a truly original look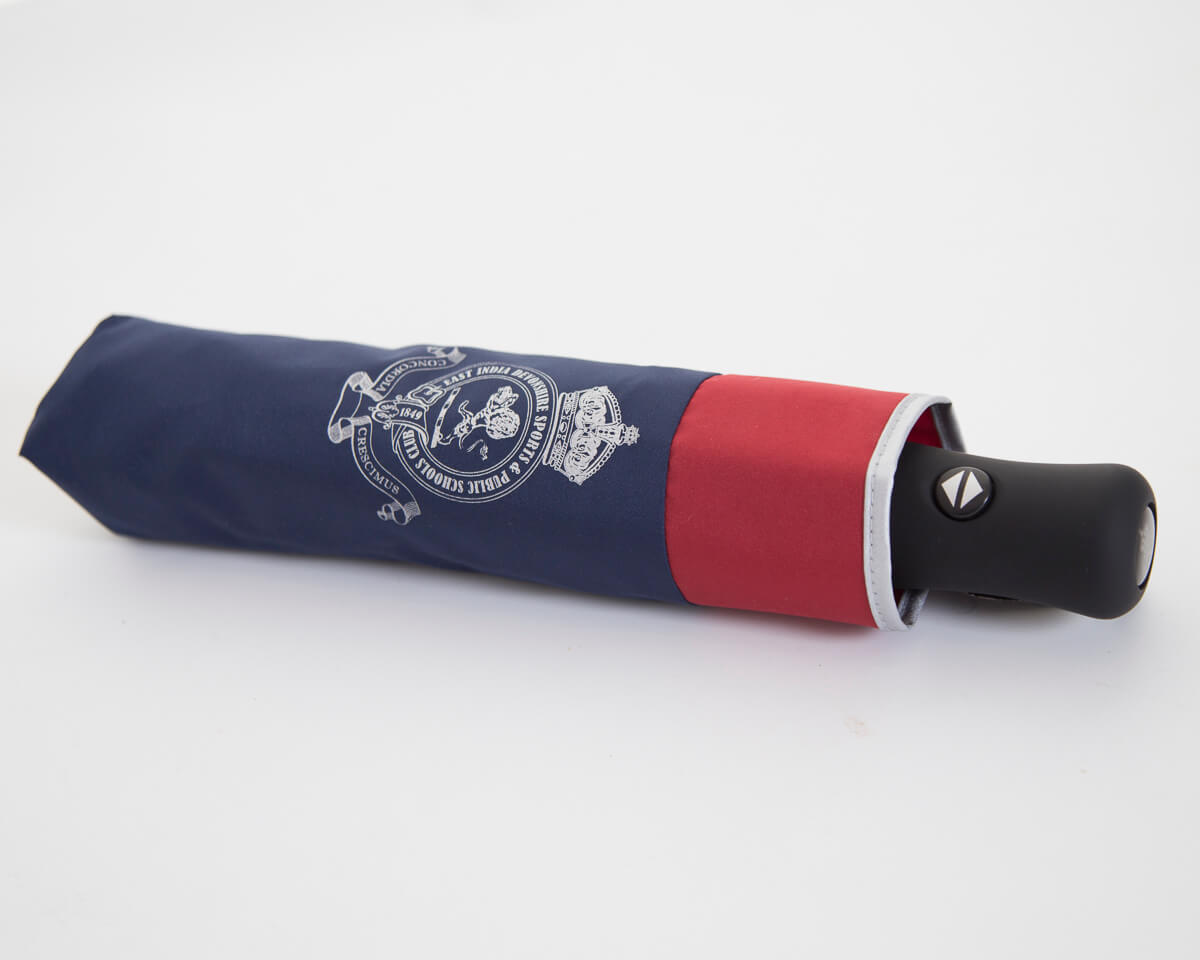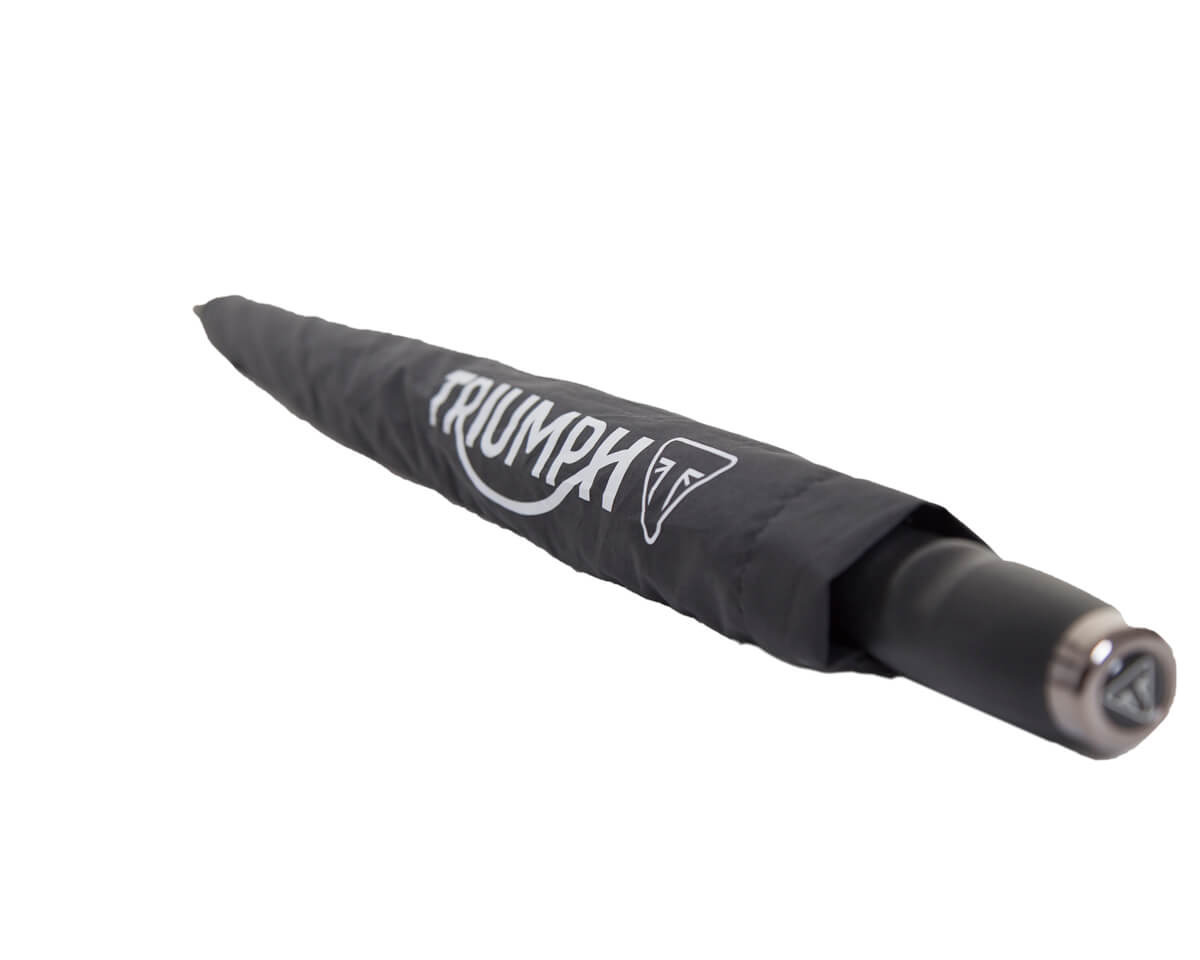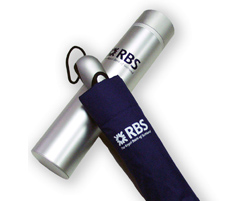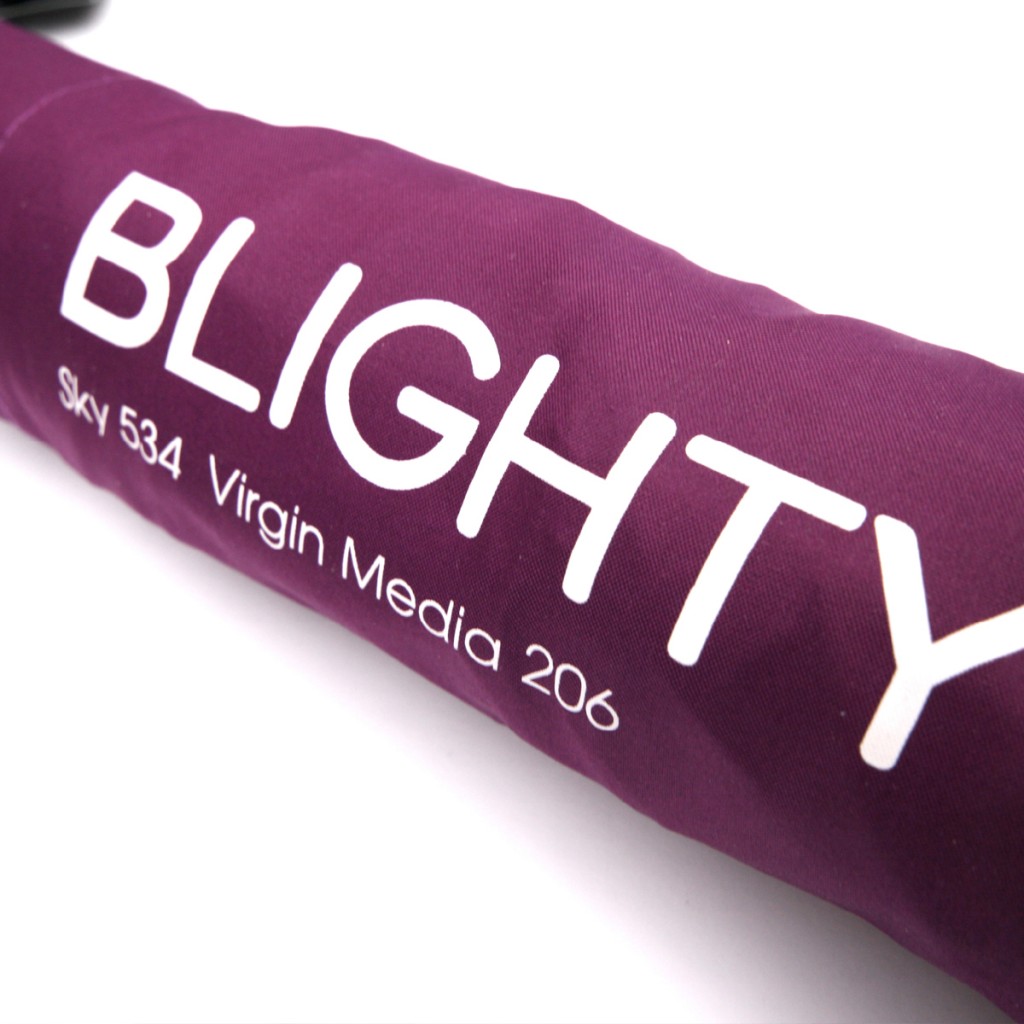 Print on the Umbrella Sleeve For a Grand Presentation
Why not consider ordering a bespoke sleeve to compliment the canopy of your custom umbrella? Your brand will be visible even when the umbrella is not in use. These can even be Pantone matched and printed to any colour. We can also stitch multiple colours of material together to create some interesting and very bespoke sleeve designs.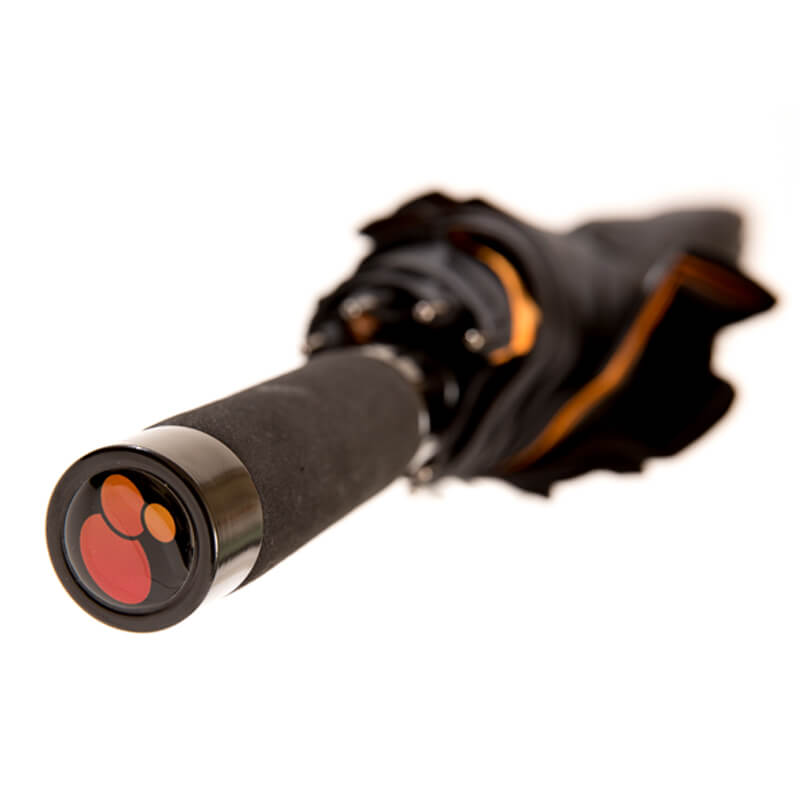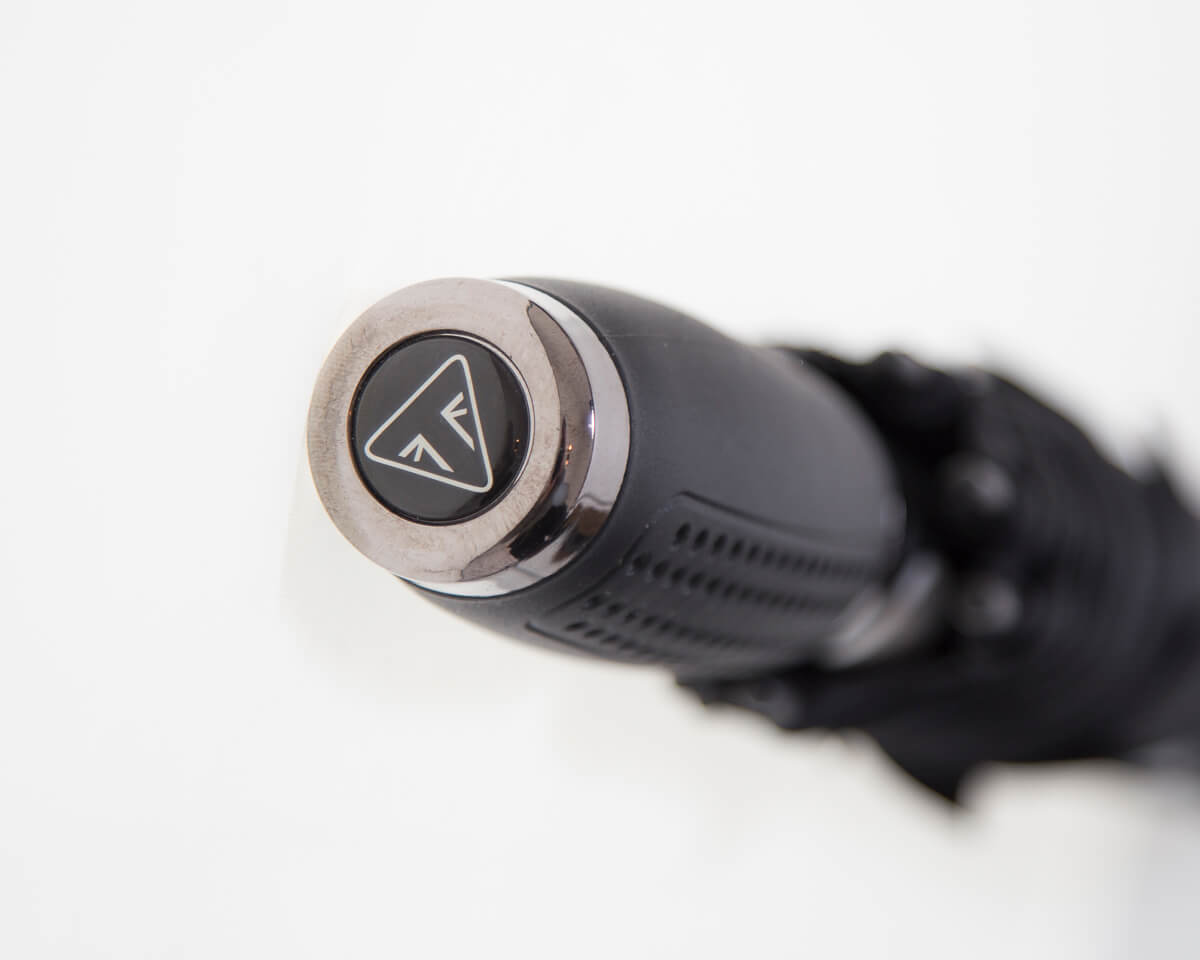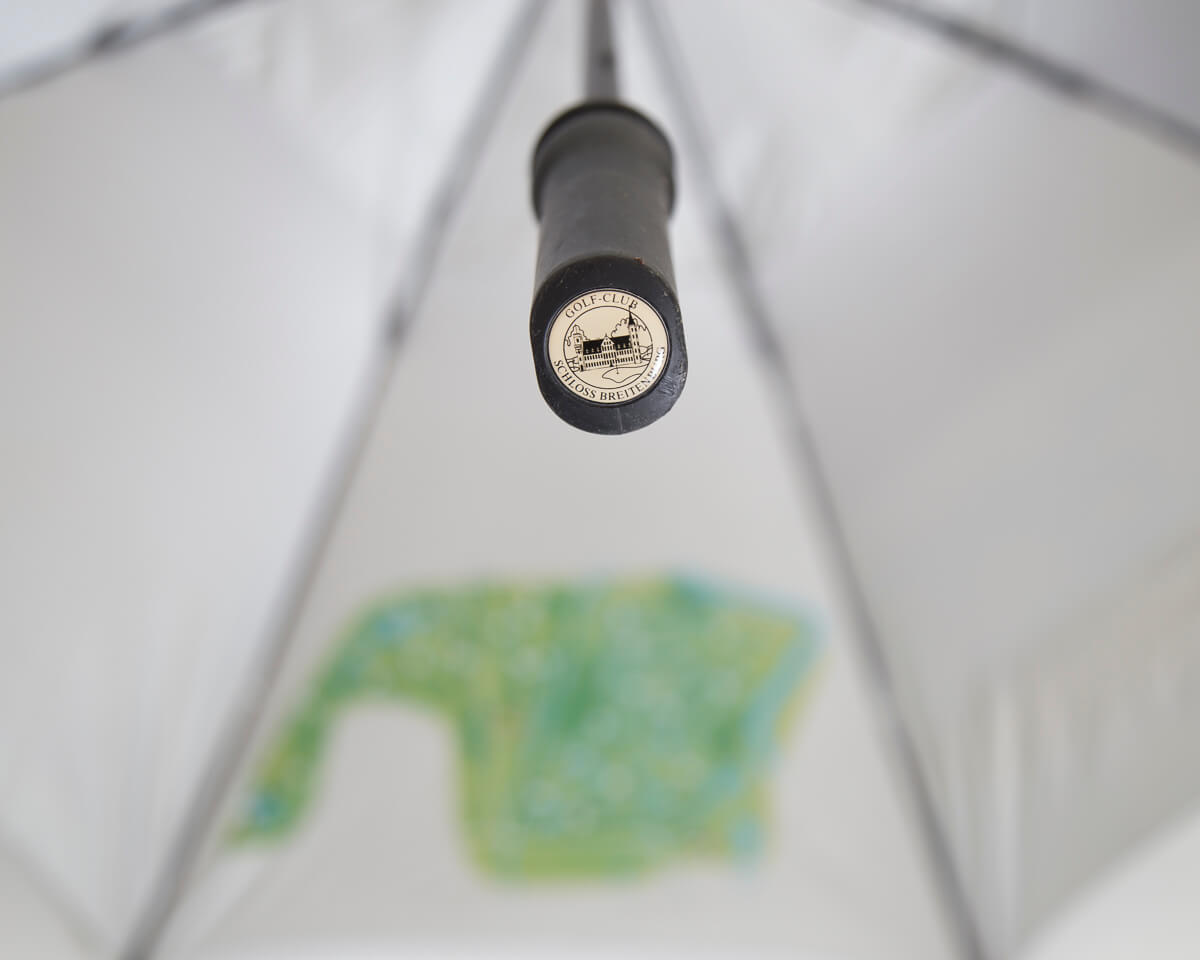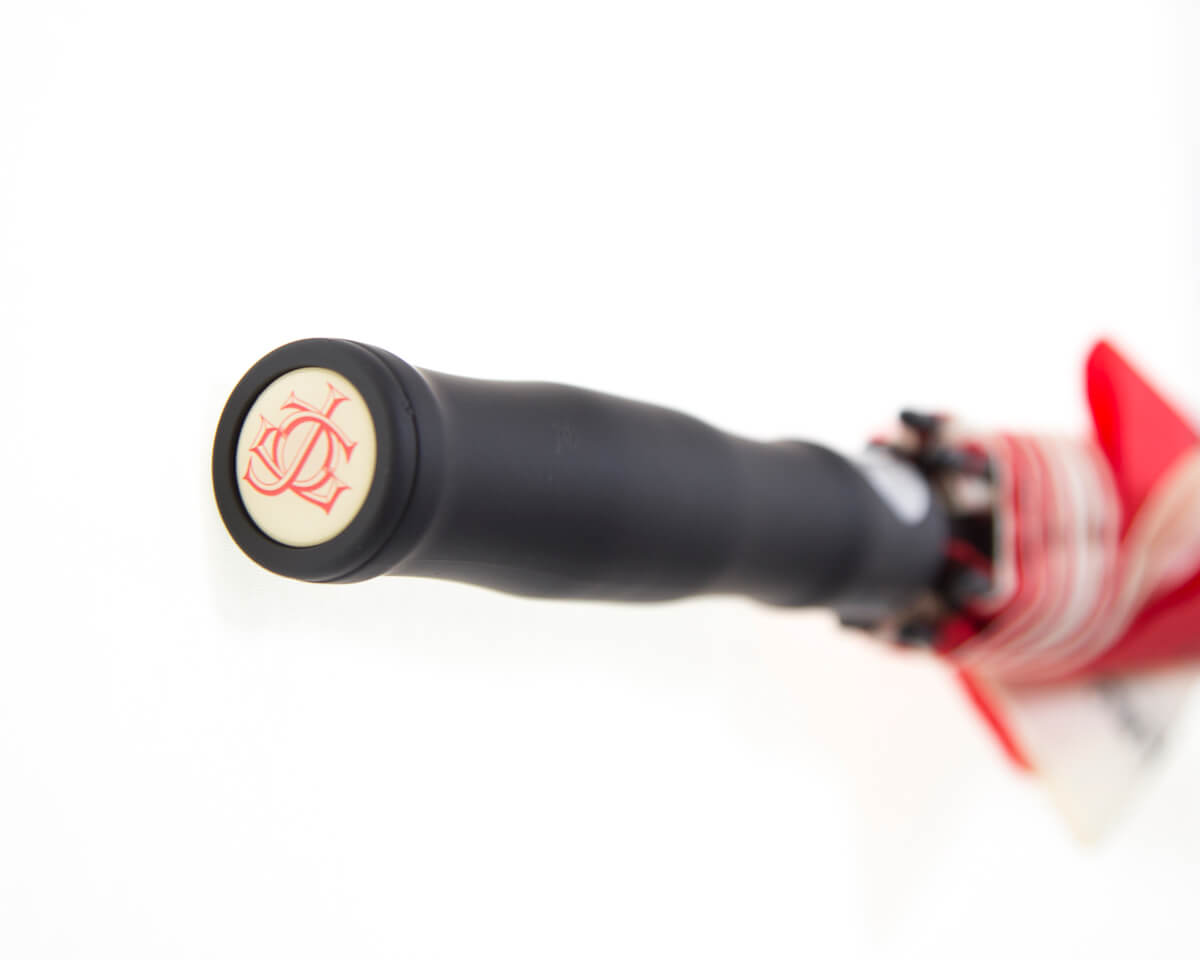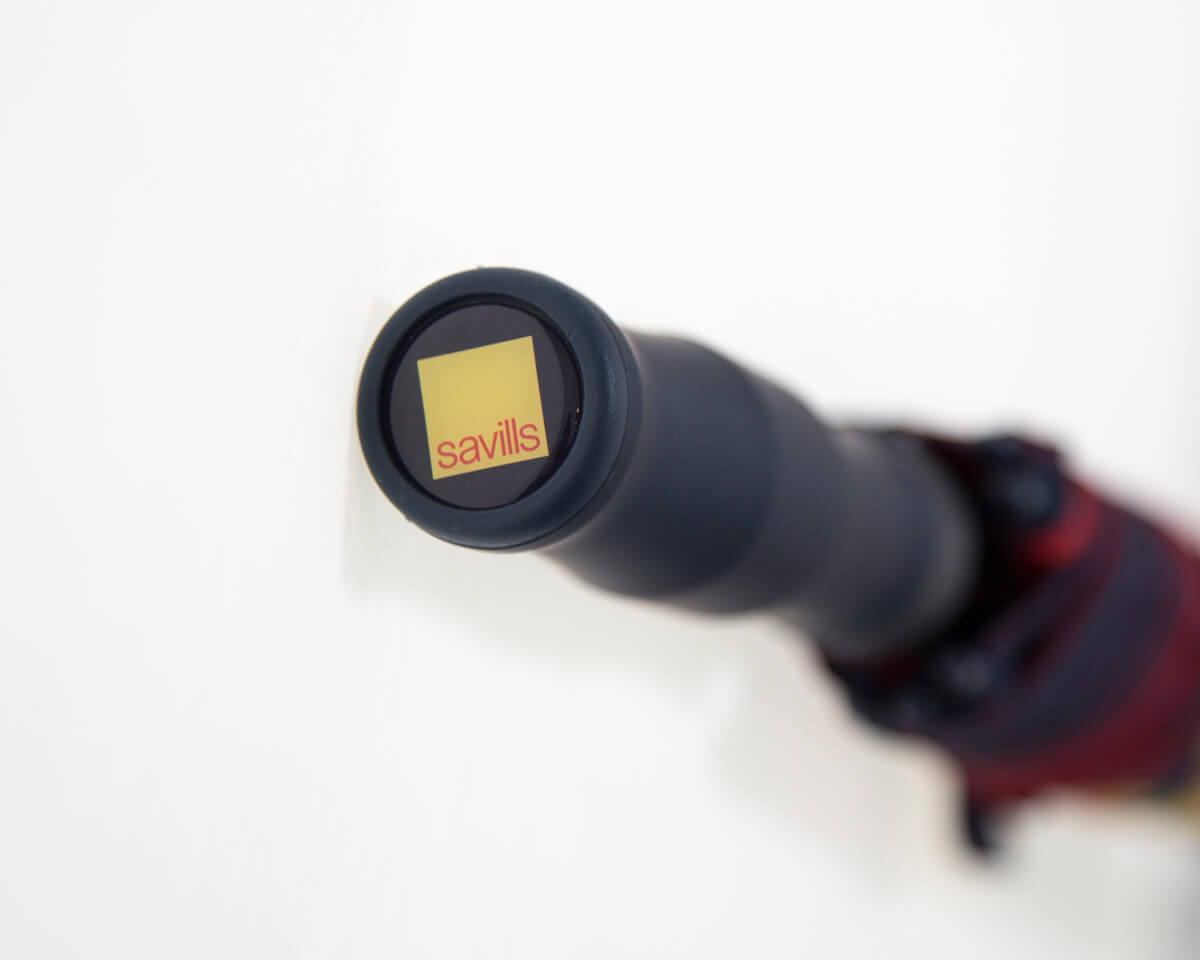 Print on the Handle and Shaft
On our lines of city and stick umbrellas, we can print your logo or message on the shaft and handle. Indeed we can now also actually mold some styles of rubber handles to any shape you desire as we are an OEM (original equipment manufacturer).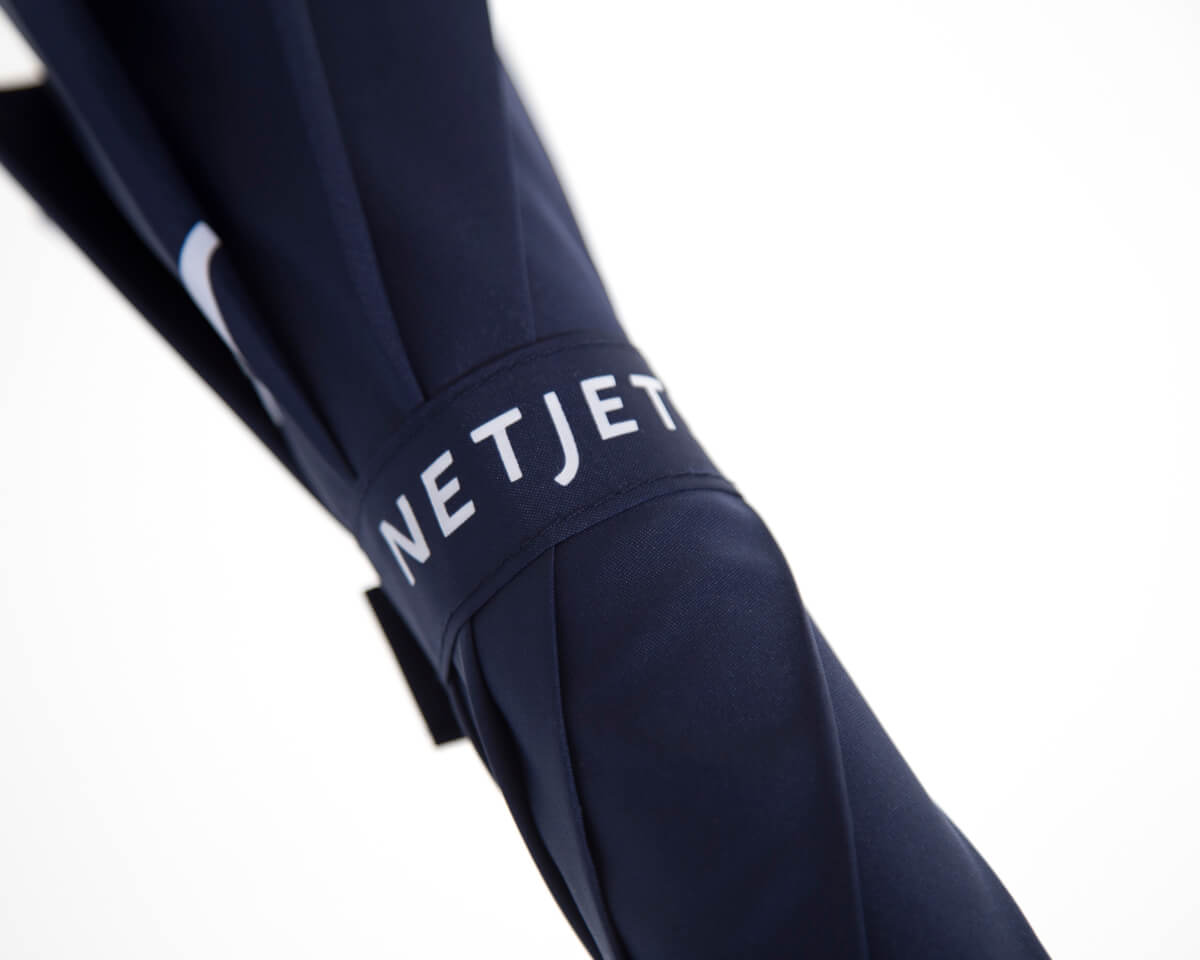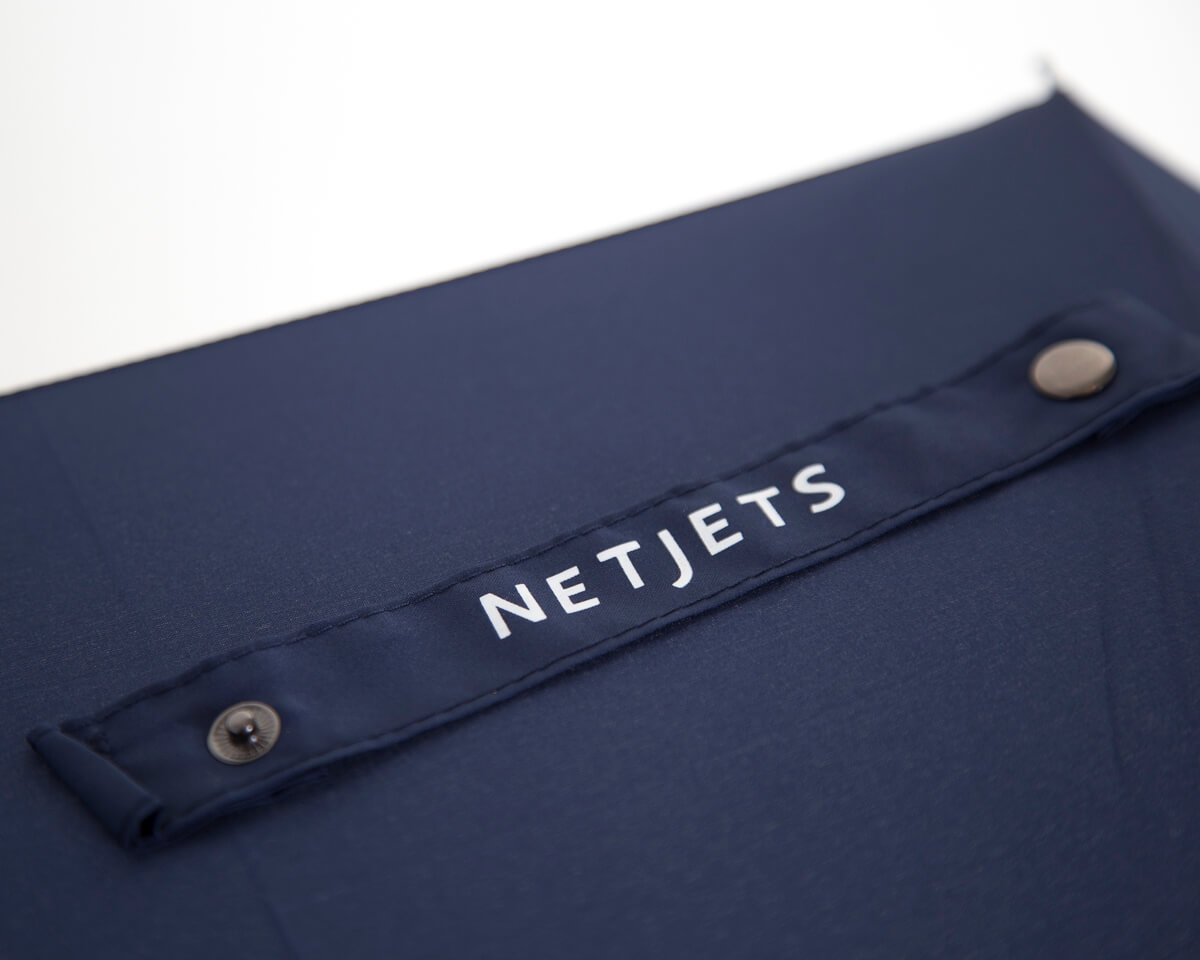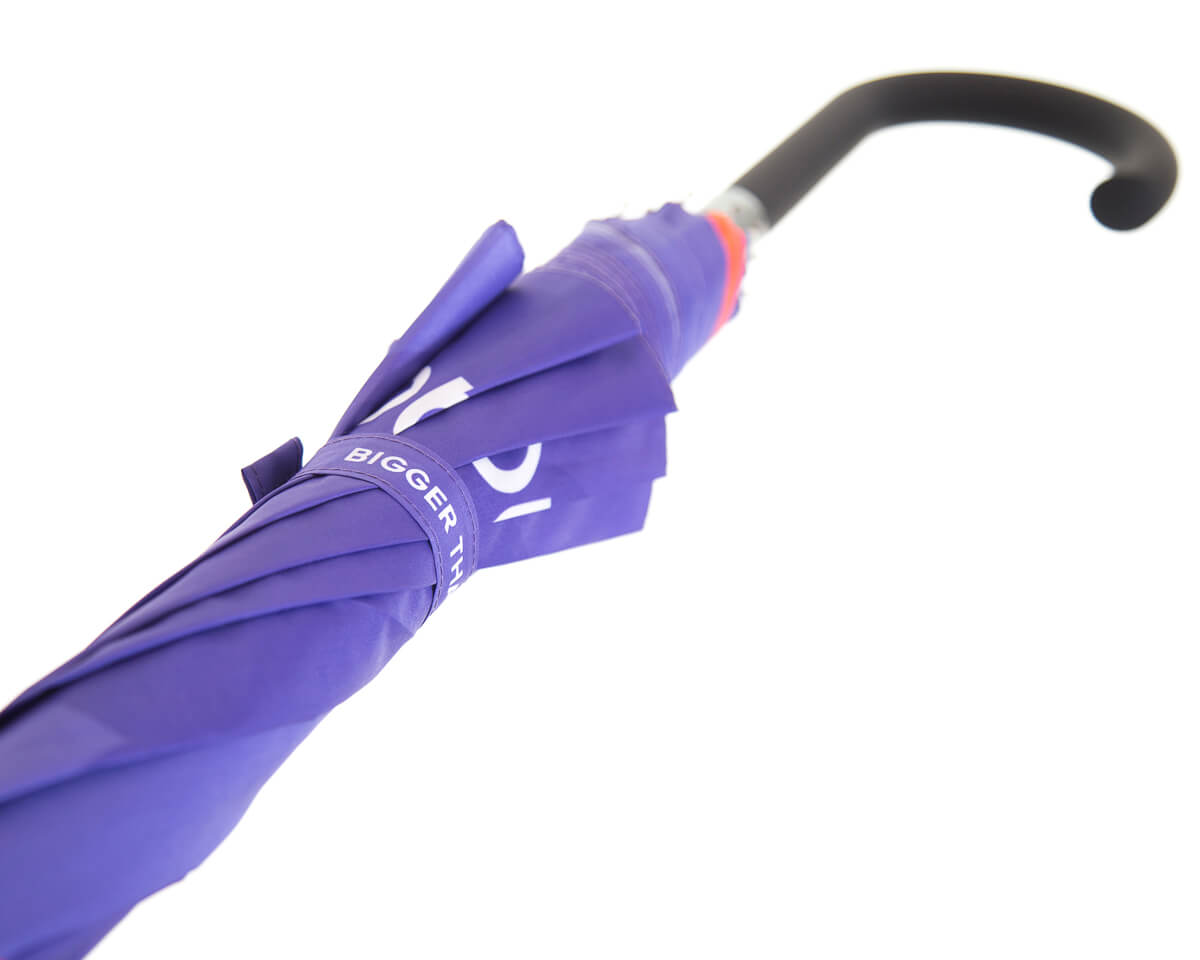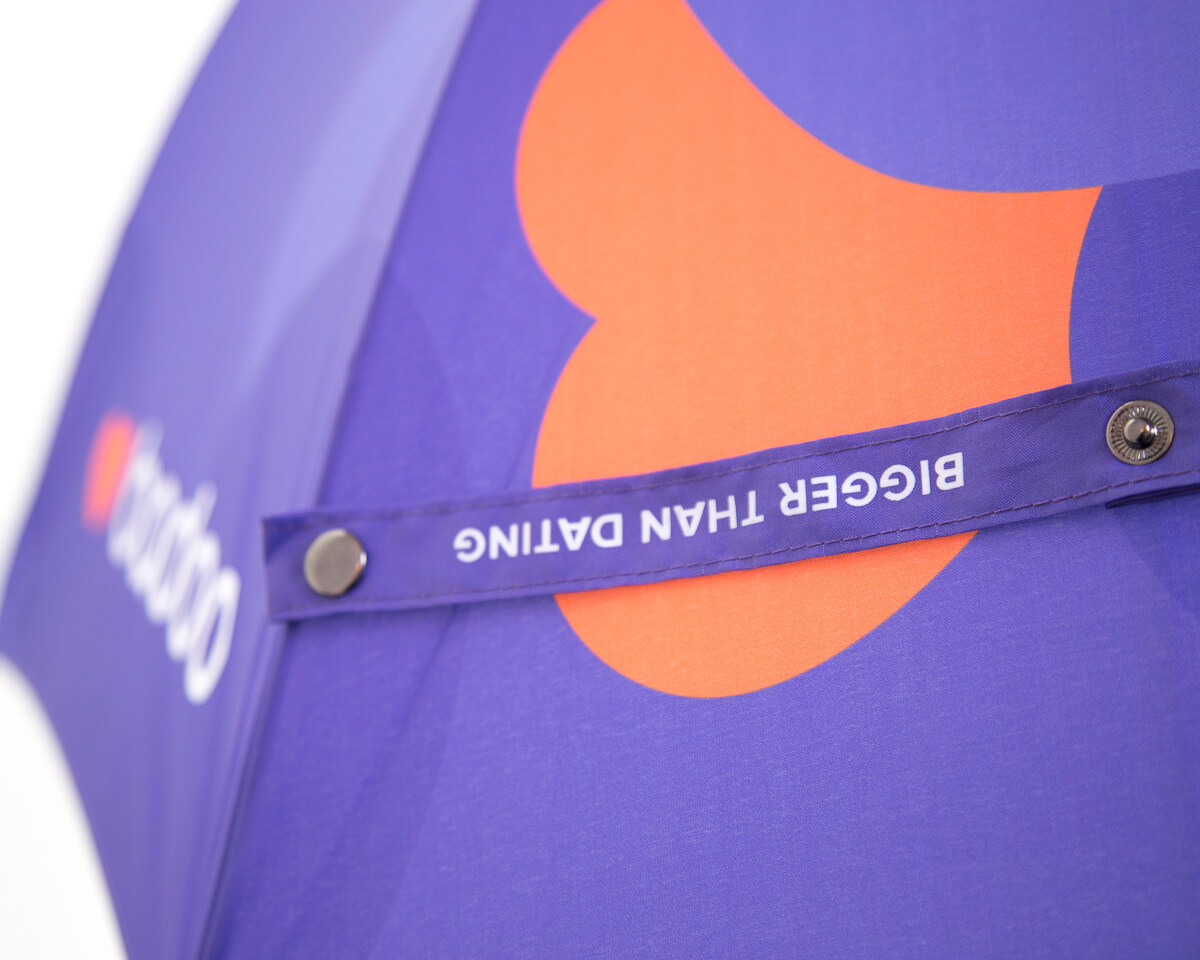 Print on the Tie Wrap
Customize the small piece of fabric that holds the umbrella closed – called the tie wrap – with the name of your event or logo. Adding your logo to this makes for a lovely touch of style. We can also use a different colour of fabric for the tie wrap, to add contrasting look to your branded design.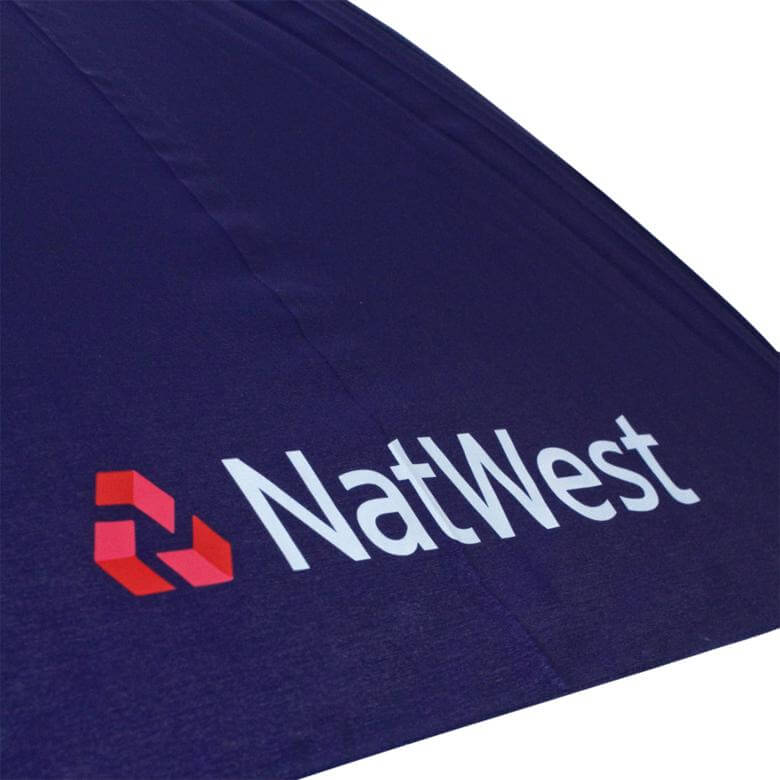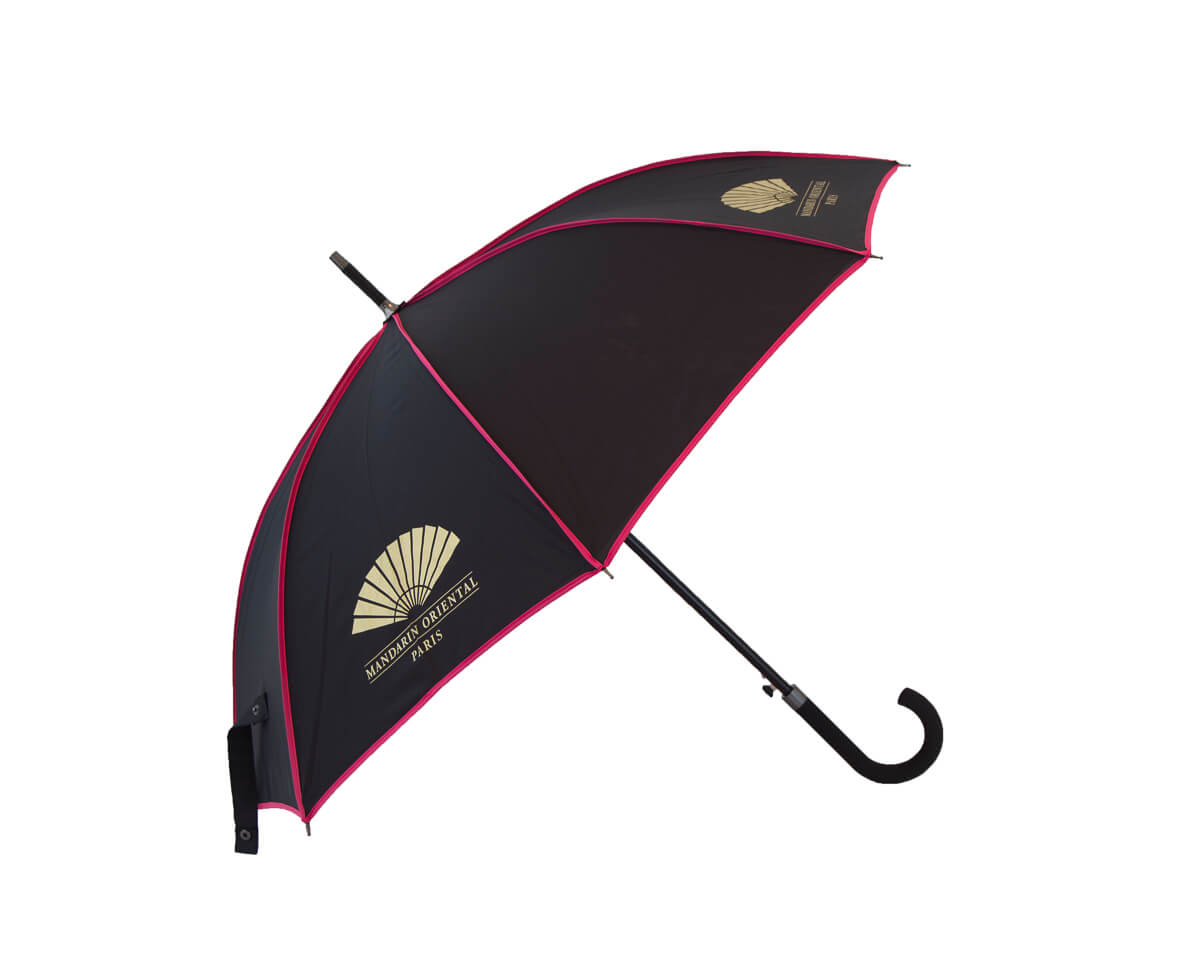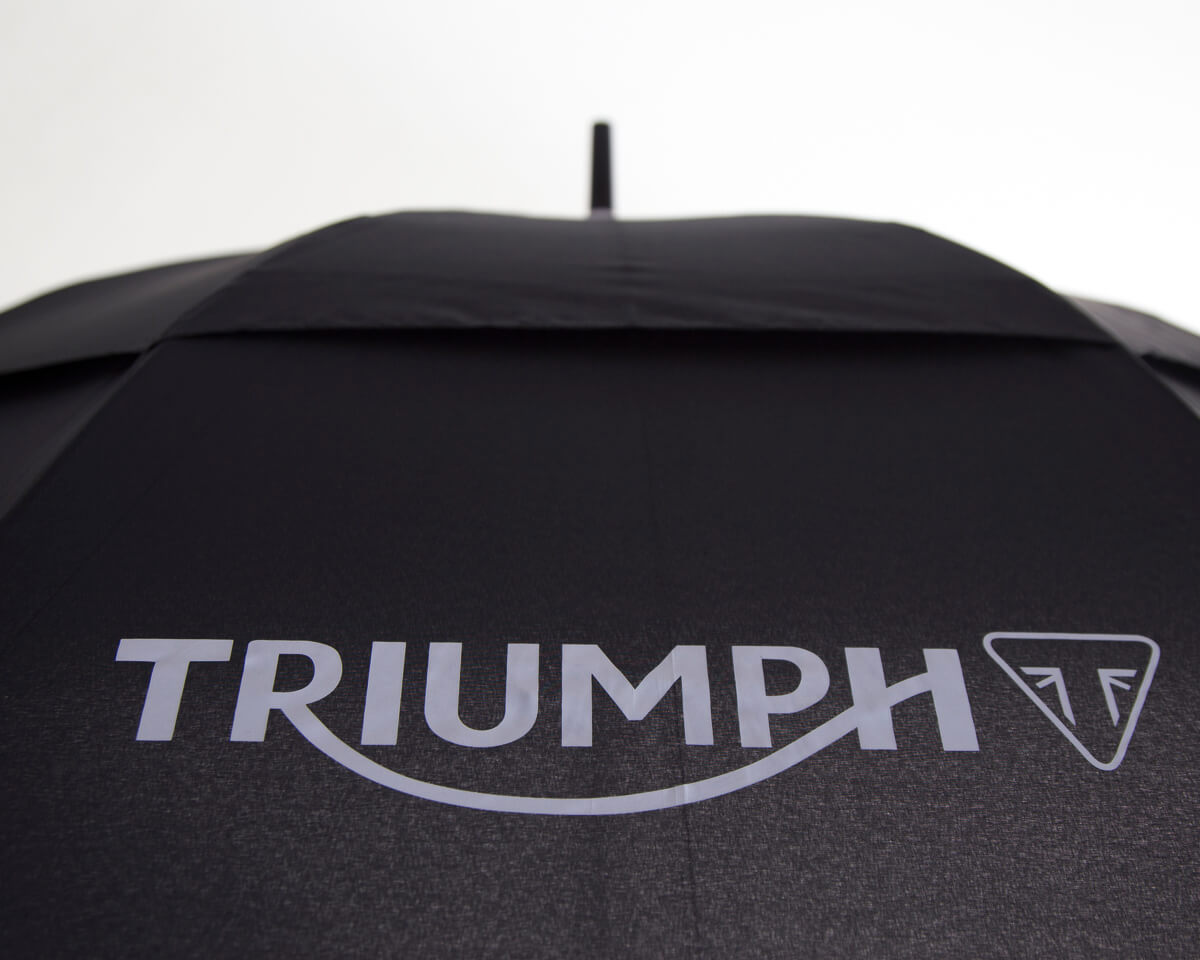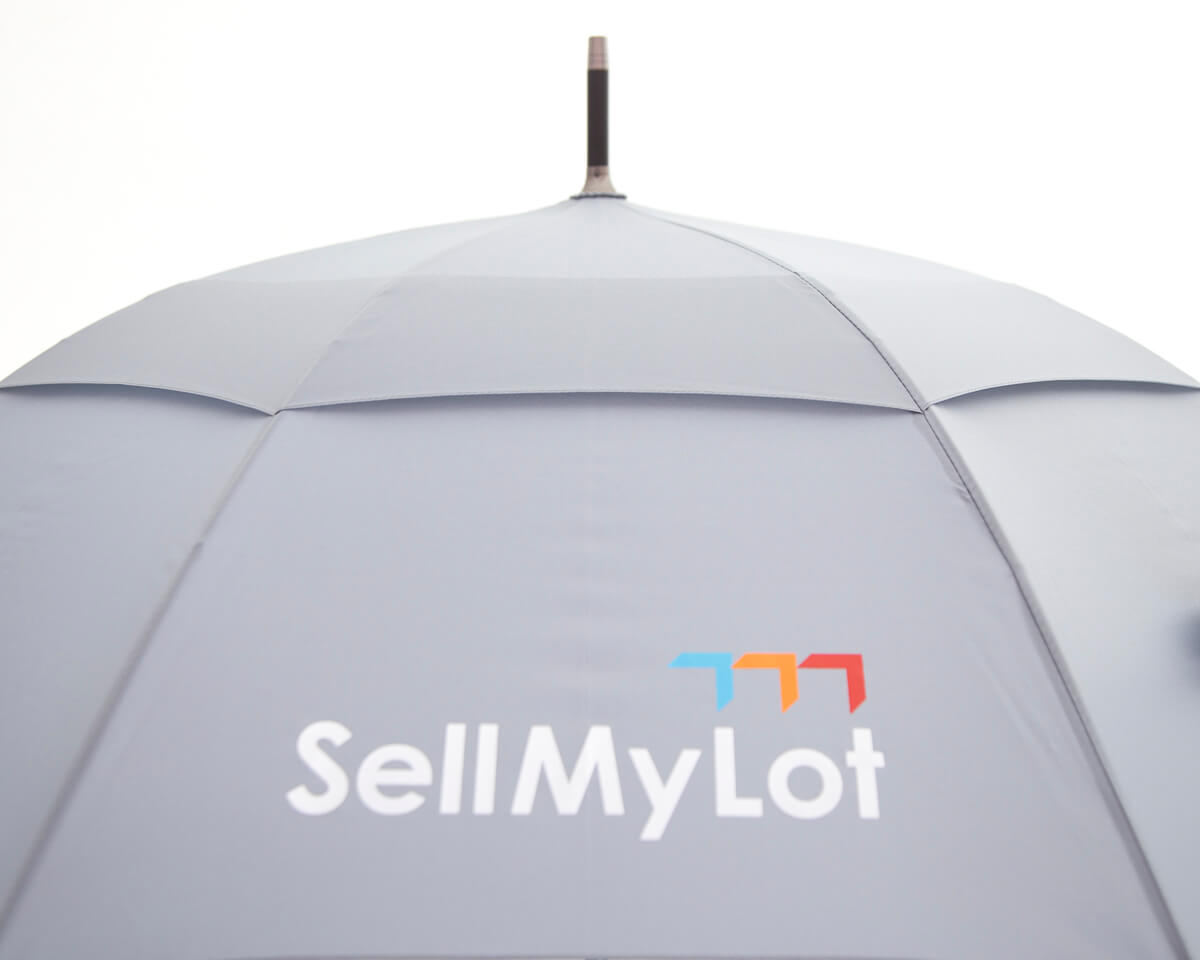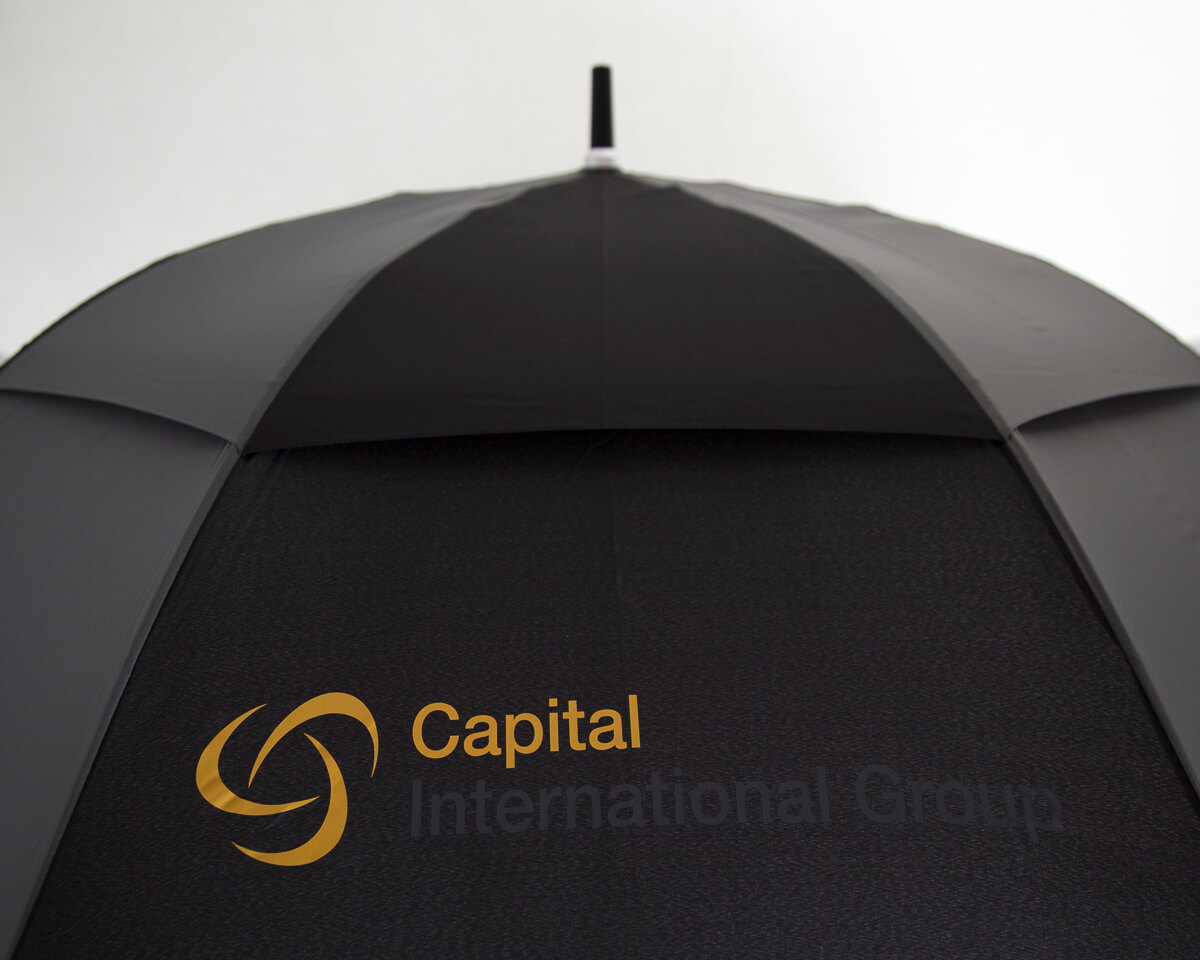 Spot Colour Screen Printing
Our umbrellas are screen printed to the highest quality. This also applies to any Pantone colour including reflective ink and metallic colours. We can use other methods of printing for more complicated branding.