IBROLLY UMBRELLAS CANADA
PROMOTIONAL UMBRELLAS OF EXCEPTIONAL QUALITY

iBrolly are experts in designing premium quality, one-of-a-kind promotional umbrellas that truly reflect your branding.

Order custom umbrellas printed with your logo, imagery and branded to your specific requirements. We can help you to create a bespoke personalised umbrella that stands out from the crowd.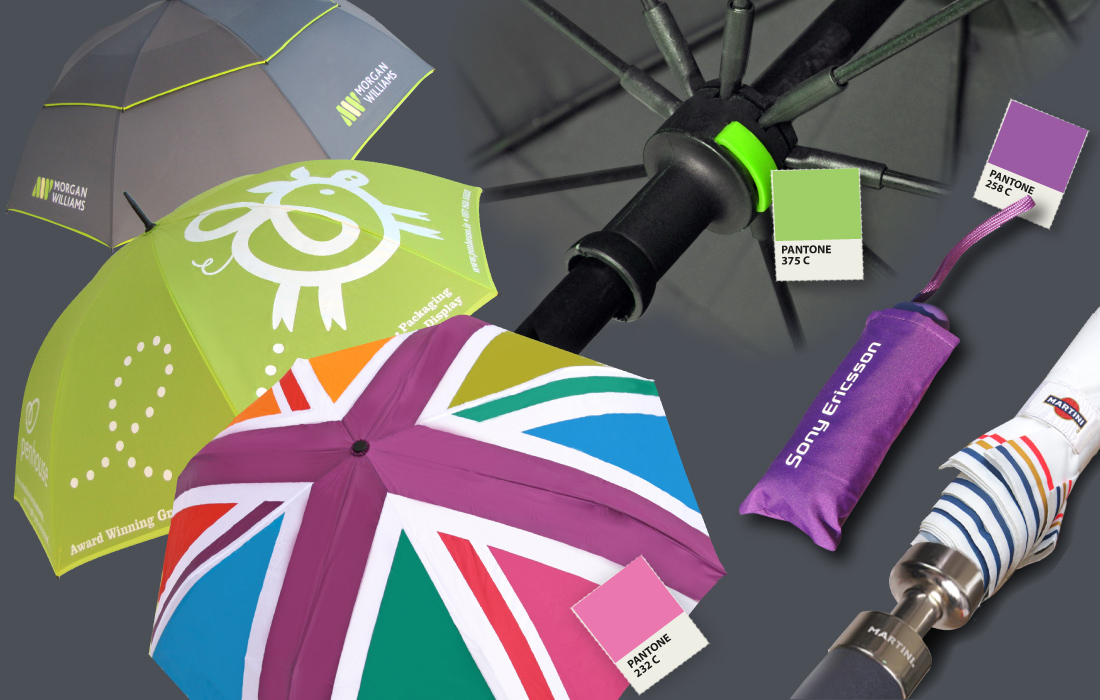 CHOOSE A PROMOTIONAL UMBRELLA STYLE
BRANDED UMBRELLAS MADE TO
YOUR EXACT SPECIFICATIONS
With us, your design options are endless. The impact of a quality promotional product, that has been thought out well, can last. Bring your branding to life with our high quality printed umbrellas - from golf to telescopic, we can print nearly any umbrella type.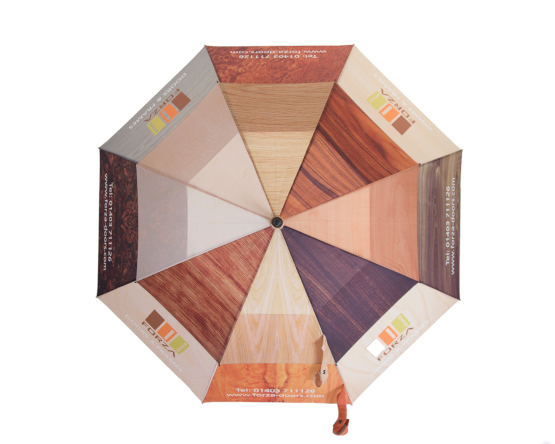 OUR DESIGN PROCESS
Design your own umbrella, or ask us for to do it for you, for free!
1.
Send us your logo and let us know if you have any special design requirements.
2.
We will email you a couple of umbrella design options for your consideration. You are free to make any changes you like.
3.
Once you have approved the design and confirmed your order, we will produce a printed pre-production sample for your approval. This is a free service for all orders of 100 or more units. It ensures 100% satisfaction.
Examples of our work
With new printing methods there are very few design limitations - please take a quick look at some of our work to see what can be done
What Our Customers Say
iBrolly offer a very high quality product with excellent customer service, prompt and efficient, Delivery always on time. Would definitely recommend.
Honey Sorby
As a college football program, we annually host a golf tournament for our alumni and supporters. Every year we find ourselves searching for a quality gift for our golfers. This year we outdid ourselves. From the start ibrolly offered great customer service and followed through with an equally-impressive product. Our logo is perfect and the digital photo is awesome. These umbrellas will be talked about for years. Looking forward to our next interaction with ibrolly.
-Carlin Shoemaker Gustavus Adolphus College – USA
There is no doubting the quality and value for money of iBrollys' Auto Wood Walker. Combined with an excellent level of service, responsiveness and creativity I would comfortably recommend them to others
Adam Moore Customer Experience Manager Watches of Switzerland
Who are IBrolly Canada?
We produce a wide range of high-quality promotional umbrellas to help Canadian businesses successfully market their brand. IBrolly offers a completely bespoke service, so the products we make can be tailored to cater to each client's individual needs. We can supply everything from personalized city umbrellas and telescopic umbrellas to golf umbrellas and parasols.
Why choose us?
At IBrolly, our priority is making sure that all of our clients receive a finished product that they can be proud of. Our service is about more than sticking a brand name and logo on an umbrella, we will work with each client to ensure that their umbrella design is truly unique and reflects their brand values. We also guarantee that you won't find a better quality promotional umbrella anywhere else. We are constantly redeveloping our range to ensure that IBrolly's products remain the most durable on the market.
We offer unbeatable choice
Every single element of our umbrellas - the canopy, the shaft and the handle - can be customized to meet your brief. All of our umbrellas are available in more than 100 different stock colour schemes. We even provide a Pantone matching service, so your promotional umbrellas can be manufactured to accurately match your corporate colours. If you want to make your umbrellas truly unique, there are also plenty of other customizable options to choose from. You can opt for dual colour panels or contrasting perimeter tape, or we can even add your company logo to the handle base.
How does IBrolly's personalized umbrella design service work?
Our personalized design service is completely free.
Once we have received your artwork and other information (such as Pantone references) we'll get to work on creating your bespoke design. We want to make sure that you're happy with your umbrella, so you'll get a chance to review the design and make any changes if needed. Once you're happy with your design and have placed an order, we'll even send you a free sample of the finished product, just to make sure you're completely satisfied before we begin the manufacturing process.