more insight into our work
our company news
We only do one thing, but we do it very well. Here is where
we'll share quick updates from our company and special
umbrella work.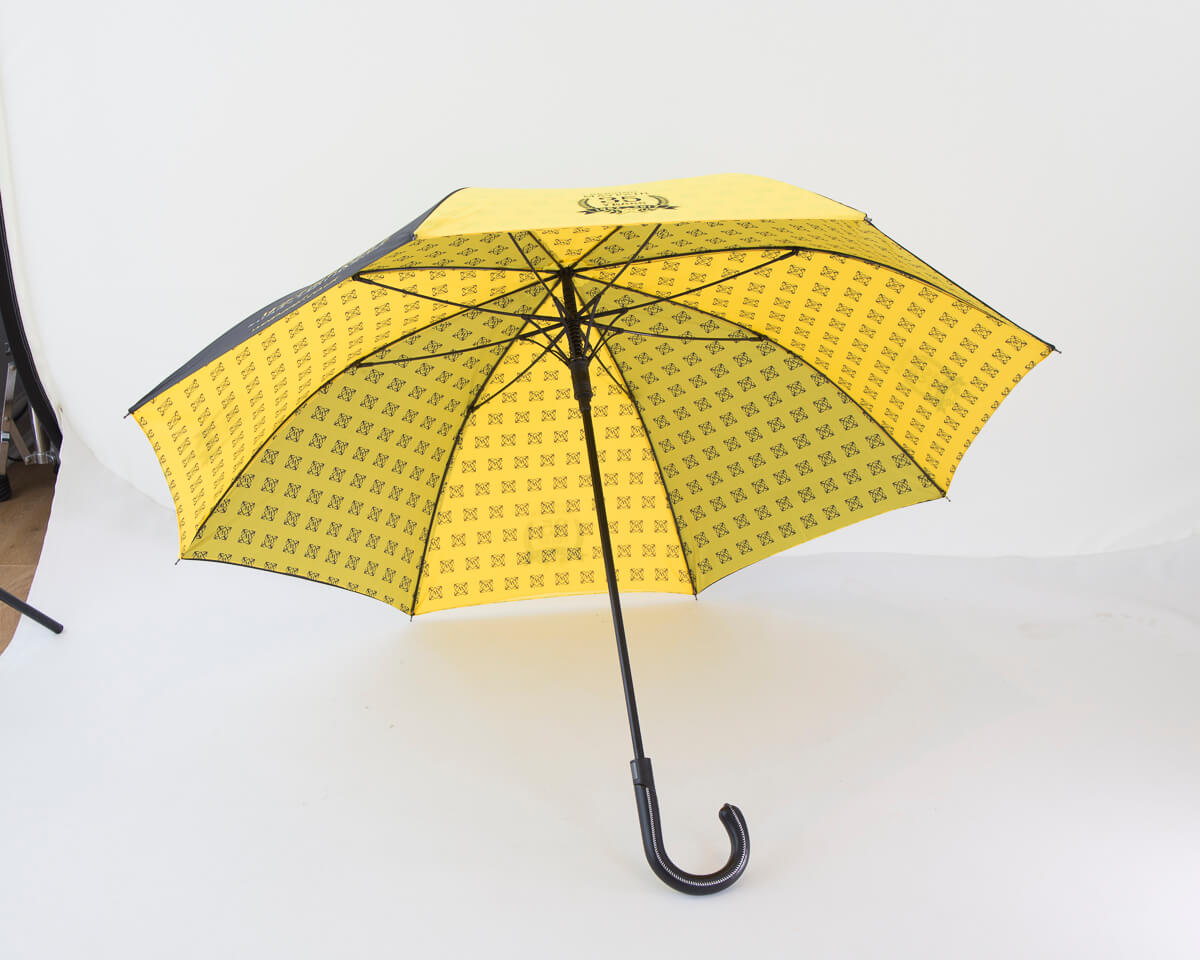 7 ways to make your promotional umbrella stand out
Promotional umbrellas are a fantastic idea for a promotional product. They last a long time, and offer both form and function in one very nicely branded and wonderfully designed item. But how to make it stand out from the crowd? Here are a few tips on how to get your branded umbrella to make a lasting impact:
Pantone matching:
Don't settle for a stock colour with your umbrella – ensure your exact brand colours are used to get the full brand imagery impact you're after. (IBrolly umbrellas are screen printed to the highest quality). Make sure your chosen supplier is able to use your precise colours when printing your umbrellas.
Make the most of the print area:
What's the point of investing in what can essentially be a mini billboard for your business if you are just going to print one small logo on the canvas? Ensure your branding is prominent, striking, and well placed. There are certain companies who even allow for full photo imagery printing on the outside AND inside of your umbrella. Make the most of the surface area, and make your brand stand out.
Choose the right umbrella for your target audience:
If your ideal customer is a wealthy, appearance driven lawyer, then a small, budget telescopic umbrella with tacky branding is probably going to end up in a cupboard (or even the bin). We have a huge range of umbrella types, and know the industry well – so talk to our advisors about what branding options and umbrella type is going to be the most effective with your target audience.
Use imagery to make an impact:
Patterns, photos, striking images – these can surprise and delight any potential or existing customer. Add high quality images where appropriate to your umbrellas to stand out from your competitors and make your umbrellas more aesthetically fashionable.
 The devil's in the detail:
Create the perception of attention to detail by branding unexpected areas of your umbrella – the handle, umbrella shaft, lining, and the tie wrap are just some unique areas that you can add your logo to on an umbrella.
 Don't forget the packaging:
Speaking of detail, don't forget to think about your umbrella packaging when you are designing your umbrella! Aluminium tubes give off a sense of sophistication, where a plastic case can also give off a lasting impression. We also offer postal tube printing which is ideal for larger umbrellas, like golf umbrellas and city walkers. Our printable postal tubes are an ideal opportunity to protect your clients' umbrella whilst in transit and promote your brand at the same time.
With a bit of thought and detail, customisable umbrellas are an incredibly flexible giveaway for your clients and even your employees. Get in touch with one of our team today to discuss your options and needs.