more insight into our work
our company news
We only do one thing, but we do it very well. Here is where
we'll share quick updates from our company and special
umbrella work.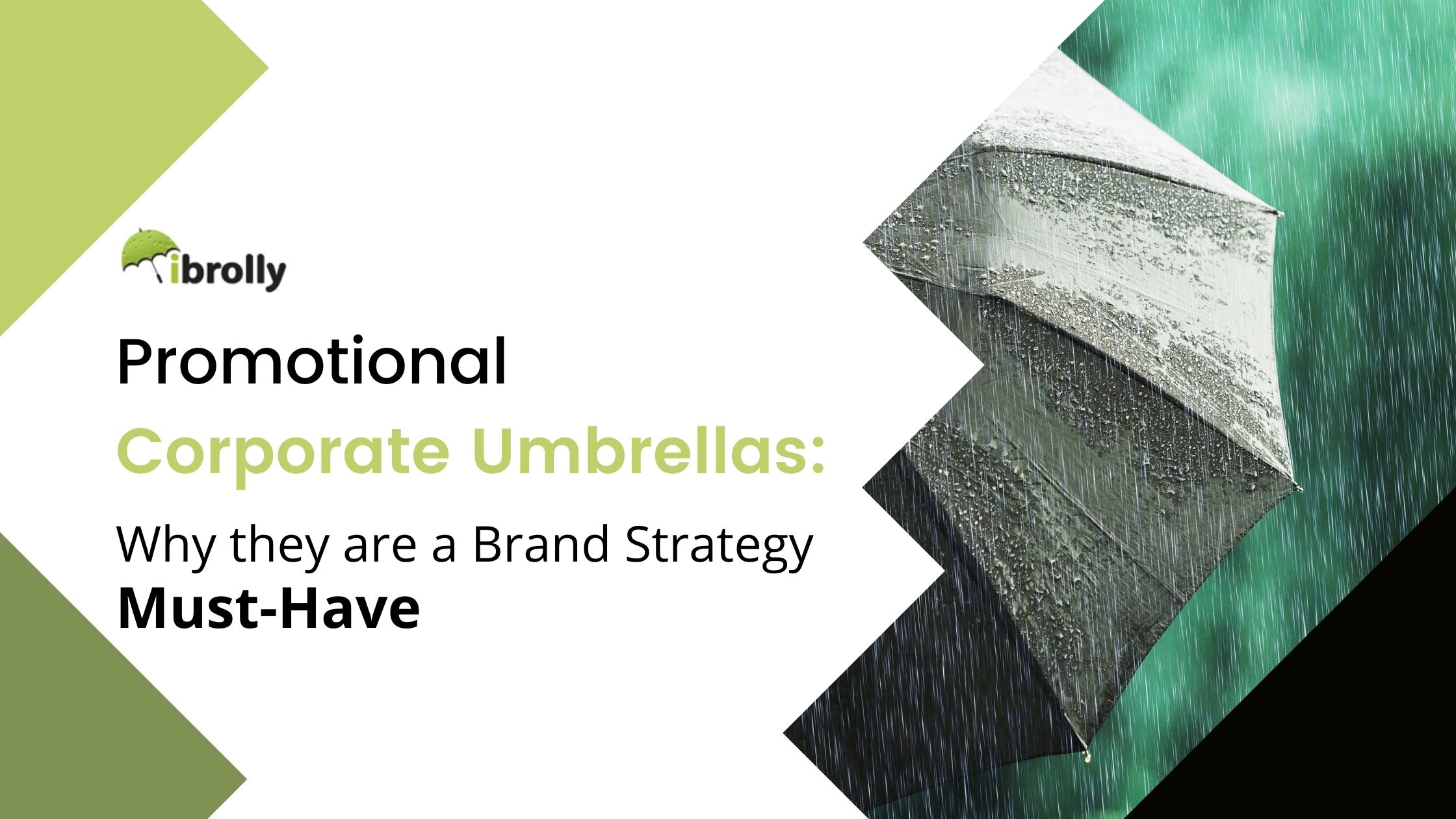 Why are promotional products vital to any marketing strategy?
When it comes to your marketing strategy, and particularly brand awareness, we know how important promotional products can be. As more and more businesses have moved online, it may seem that the need for promotional products has become less relevant in favour of social media campaigns and other online tactics. However, that means that the opposite can now make you stand out all the more. There is nothing more important than personalization in your marketing at the moment, and investing in personalized marketing helps companies stand out from the crowd.
1. Branded products increase brand loyalty:
In a world where choices are ever increasing, building a following around your brand is even more important. Brand loyalty can often be the deciding factor in whether a person buys from your business or someone else. One way in which you can encourage brand loyalty is through sending corporate gifts. A promotional gift which is useful is even more likely to increase brand support, and create trust.
2. Low-Cost Repeat Brand Marketing:
A digital ad on social media or a search engine is digested in a few seconds. An email is easily deleted. Physical branded products, however, last far longer. Useful products, such as pens, umbrellas, or torches, are something your customer is more likely to hold on to, and use. Every time a promotional product is used, it builds the potential for more people to gain awareness of your business. You've only made the initial investment in the product, but the return on the investment just keep going for days, weeks, or even years as items stay in use.
3. Create brand ambassadors in your employees:
It's definitely not just your customers who will appreciate branded products. A strong brand identity through promotional items in the workplace can build staff loyalty – and even make them excited about the company vision, mission and values. Having staff who are proud to show off their place in a business, is a great way to help build employee motivation and teamwork - not to mention improve your free marketing opportunities.
4. Develop a Reputation for Quality:
Choosing cheap promotional items is fine for quick wins at exhibitions and an everyday handout. Everyone loves something free and will pick up free branded keyrings or pens for their desk. But a meaningful, high quality gift has a longer lifetime value, is more likely to get used, and will create an air of quality and professionalism around your brand.
For more information about our product selection, feel free to get in touch.